It was far from pretty, like a Poinsettia in April.  But somehow amidst all the turnovers, periods of no scoring, and the clock stopping on its own…Versailles found a way to win on the road against Anna.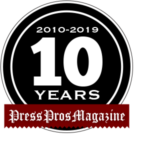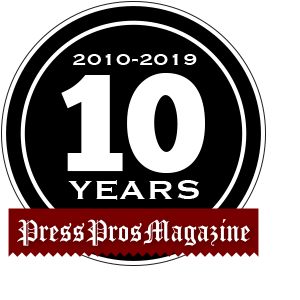 Anna, OH – Versailles coach Tracy White and Anna coach Jeff Maurer somehow found a way to smile at the irony of an ugly basketball game Thursday night – a game fraught with missed opportunities, turnovers, dead periods, and even the clock stopping on its own for one point in the third quarter for Heaven knows how long.
Like something from the imagination of Dr. Seuss, by game's end somehow Versailles (7-3) found a way to use its superior size and defense to beat back Anna, 43-39.  To White the irony was…how Versailles won when at times they stood like statues and looked totally lost.  To Maurer…it's a shame to play so hard, defend well, and yet lose?
Well to answer Maurer first, twenty-some turnovers will do it every time, despite two admirable comebacks from deficits when it looked as if Versailles was about to start the bus for the trip back Darke County. And those turnovers really hurt, because junior guard Ella Doseck sparkled, ultimately scoring 23 points in a losing effort.
To Tracy White's issues, superior height inside with Lindsey Winner (6'2″) and Brooke Stonebraker (6'3″), who all but negated the Rockets' chance to get to the rim and score.  It was either score over the top of Versailles' interior defense or not at all.  To illustrate further, consider…that outside of Doseck's 23, only two other teammates scored – Kayli Brewer with 6, and senior Lauren Barhorst with 10.  But Barhorst's ten came hard, and half of them from the foul line.
On a balmy December afternoon that saw the temperature outside hit 60, Anna's gym was apparently like the inside of an old Philco – cold on shooters from both teams.  Versailles led 13-11 at the end of one, and 24-19 at the break.  Winner and Stonebraker, between them, had 11 of the Tigers' 24 points by the half.
Maurer had the bright idea to start the third quarter in a 2-3 zone, and it literally threw Versailles into Arctic mode – the Tigers at one point going 4 minutes and 24 seconds without scoring.  The problem was, Anna couldn't score because of inexplicable turnovers – even unforced ones.  In fact, four of the Rockets' first six possessions of the third quarters came up empty as a result of giving the ball back to Versailles.
"You just can't win when you do that,"  said Maurer afterwards.  An understatement!
But down 28-21, Ella Doseck and Barhorst gave them a chance, scoring eight points in the third quarter to pull within 28-27 at the end of the period…and tie it at 28-28 on Anna's first possession of the fourth.  Only, then the Rockets would go the next 4:04 without scoring while Versailles kicked it into gear for 15 fourth quarter points (eight at the foul line) to extend the lead back out to 38-31.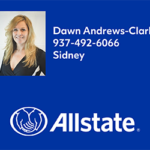 Enter Doseck, when they needed her most, to score 10 of her game-high 23 points in the final eight minutes to cut the deficit to four, but never less than four…the final margin, 43-39.
"It was an awful last six minutes of basketball,"  said Maurer, referring to pace of play and lack of continuity because his team was forced to foul.  "But we battled and I was so proud of the way the girls worked their way through it.  But there were too many empty possessions, turnovers, and we've had that this year where we play three good quarters then hit a stretch, or a key point in the game, where we have those kinds of mistakes.  You can't win when you do that in a game this close."
Maurer's 2-3 zone almost bought them enough time.
"It was a long second half, for sure,"  said Tracy White.  "But we emphasize moving the ball (against the zone) in that situation, and not standing around so much.  And the last six minutes were long because they only had two fouls in the fourth quarter, so you knew that game might be decided at the line.
"Our defensive effort won the game for us.  Offensively (against the zone), we kinda' lost our focus, and we've been working against the zone.  But I felt like we were standing, not moving enough.  They just stood in the passing lane and made it hard to get the ball inside."
For Versailles, Lindsey Winner led them with 13 points, Danielle Kunk had 9, Caitlin McEldowney had 8, and Hannah Barga had 5.  Stonebraker and Kate Griesdorn finished with 4 points apiece.  Versailles hit 8 of 11 attempts from the line in the final quarter to ice the outcome.
For Anna, Ella Doseck was the story with her 23, while Barhorst's 10 and Brewer's 6 needed support that just didn't materialize.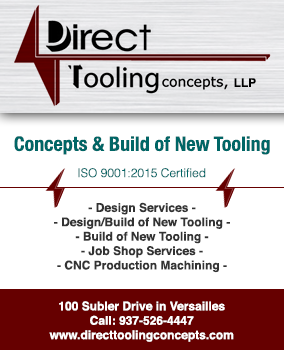 "Ella had a great game and she's really been stepping up for us,"  said Maurer.  "We've been trying to get her to understand her talent to do more offensively, and sometimes she's just too unselfish.  You wish she'd just take the ball and so something with it, like she did in the fourth quarter.  I'm proud of what she did and hopefully we can build on it.
"But the empty possessions and the turnovers at the start of the third quarter…a lot of times you get to the end and people forget about those.  But they hurt just as much when they happen early in the game, too."
And struggle that it was, Tracy White saw more than enough benefit, aside from the fact of winning.
"One, these guys play in our sectional (Division III),"  she said.  "And two, it's good when you play the way we played and still pull out a win.  Because, if we control the ball and limit our turnovers it's a completely different game.  So when you can play bad and still win a game like that, it's a big up for us."