If you think back over Christmases past to the things that are truly important…can you honestly say that it's the Bengals, or the Browns, or even the Buckeyes?  No, the pictures don't lie.  It's right there on the paper…or maybe in your closet.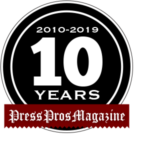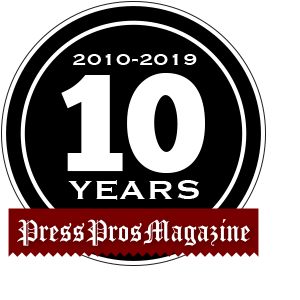 Christmas Day, 2019 – I assure you that I write this while being full of holiday cheer – one kind or another.
And I write it as a retrospective that many of us badly need…and no one more than I.  For you see, what bothers me the most this Christmas season are the topics of interest on the minds of people and what comes out of their mouths;  and I won't mince words about the network news, and hypocrisy, impeachment…and sports.
Really, does anyone with a healthy retirement, and a steady, secure job, really care?  Or care about Trump playing golf this weekend?
Does anyone really care that the Bengals are 1-15?  Does it really matter if they draft Joe Burrow?  Because won't Burrow soon look like Andy Dalton if they do?  And a year from now won't Bengals fans be having the exact same conversation you're having over Christmas dinner today?
For the life of me I don't understand people's fascination with the Browns…or the NFL for that matter.  But a lot of Christmases have come and gone since the reconstitution of the Browns in 1999;  and I well remember the late Dale Meggas writing that nothing short of Cleveland politics was responsible for their leaving town for Baltimore in the first place.  And like the Bengals, the new micro-manage style of current ownership makes selling team paraphernalia a higher priority than winning.  Why else would they have dumped their once classic uniform look for the hideous beer league, eye-burning, garb they wear today?
Put it this way.  If I had been a Browns follower all these years I'd certainly welcome the topic of the birth of Christ and the hope of everlasting life during the Christmas season – compared to that of Baker Mayfield and Odell Beckham.
And the Buckeyes!  Who out there is more anxious for the Clemson game to get here than I?  Enough with the hype.  Enough with Chris Fowler and Kirk Herbstreit talking about it.  Just play it;  because I badly want to see OSU play someone in football that actually has a chance of winning.  If I had my way they'd play Alabama, Clemson, LSU and Oklahoma every week.  I don't like the sure thing – never have.  I actually like a little drama to spice up the two hours of corn chip commercials you're about to endure.
And are not these the topics of Christmas this year – every year?  Are these not the priorities of the season…and the reason a lot of people have written since Monday to share how much they miss the days of family-based activities, like the rabbit hunt that I wrote about (from 1962).  Back then my family (Dad, uncles, cousins, and friends) set aside a day for family activity more fulfilling than talk about football and the news out of Washington.
Pictures!  People have emailed pictures of their own hunting trips, sledding trips, ice-fishing trips, and even trips to cut down (or buy) the family Christmas tree.  "I remember those hours spent much more than the actual gifts,"  wrote Jack Riess.  "Still have the pictures."
Well so do I.  The photo at the top of this page was an eye-opener for me.  Taken exactly 30 years ago, it brings back a lot of memories of a trip to Fulton Farms, in Troy, Ohio, to cut a Christmas tree.  That's my son Matthew on the left (who was four at the time) and daughter Laynie on the right (who had just turned two), and what I remember most about that day is it took an entire afternoon…and the tree back then cost $20.  Try getting a six foot Christmas tree now for $20;  and I can't imagine dedicating half a perfectly good workday now to getting a Christmas tree.
Actually, we haven't had a Christmas tree at my house for several years now because they're just too much time, bother, and mess to clean up after the holidays.  The Dyson (vacuum cleaner) never did work right after that, and who besides me knows the pain of stepping on that lone, last, dry pine needle barefoot in February?
But like Chevy Chase in the attic looking at his family's home movies (National Lampoon Christmas Vacation movie), I've spent a fair share of time studying that photo (above) this Christmas.  I smile when I think about Matt being married now, happy and living in San Diego.  Gets up every morning and surfs at Ocean Beach.  And Laynie is married, living in Columbus, and has the job and the future of her dreams.  Those thing are worth a lot more than socks and underwear if you're a parent like me.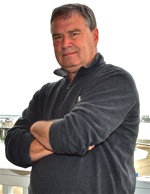 Personally, I had a lot more hair back then;  and there's more Sonny now than there used to be…about 30 pounds more.  I was a slim, trim 185 when that picture was made.  And that letterman's jacket I'm wearing?  You wouldn't see me in it now (although I still have it).  In fact, I couldn't get my arm in it today.  But I wasn't alone, apparently, because two other people sent me photos and they were wearing letter jackets, too.
Old photos are the best, and cruel, in a laughing sense, because when you look at them there's no mistaking what the years have come to mean at Christmas time.  Sadly, I know there's people this week who have nothing left except those photos, and all of us are missing some of the people now who used to be in the picture.  But still, the value is to look, and ask…are we better, wiser, and happier than we were back then?  Were we not more content when we knew less about the corruption in Washington, or who Kennedy was sleeping with in 1962?
Back when the Browns WERE the Browns, and football season was over on New Year's Day.  Back when a ticket to the Rose Bowl game costs $12.  I have the stubs to prove it.
My advice is to take some pictures of your own today.  Now it's as easy as your phone…which you'll be staring at, anyway.  Thirty years from now you might be glad you did.