Hoping to overcome their mistakes and missed shots, Anna comes one big three-pointer short in their basketball opener, losing to gritty New Bremen.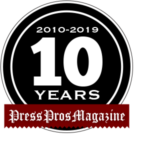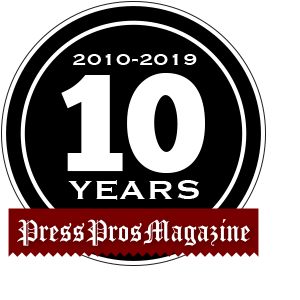 New Bremen, OH –  New Bremen coach Corey Stephens slumped in his chair following Saturday night's frenetic 57-54 win over the Anna Rockets and tried to fully appreciate the significance of it.
His team had played well, even while blowing a second half lead…then regained the lead on a pair of huge three-point shots…staved off one last frantic Anna comeback bid…and still had to hope that the Rockets' Isaiah Masteller 3-pointer at the horn would be off-line, to avoid overtime.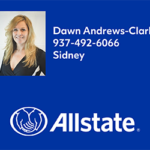 "It was a good win for us,"  said Stephens, who just one week earlier had been snakebit by Fort Loramie when the Redskins had hit 12 of 18 three-pointers to win.  "It was a great team win because everyone contributed, even the guys who came off the bench.  We won a couple of quarters and they won a couple.  Basketball is a game of runs and we had one more run than they did."
At the opposite end of the hallway Anna coach Nate Barhorst sighed over the reality of losing a game that even against the odds he wanted as badly as last year's regional final game.
"I don't want to make excuses,"  he said, referring to his team and the number of players who just two weeks ago won the Division VI state title in football.  "I think we've had nine practices, or something.  But that's no excuse.  We made too many mistakes.  We made some questionable decisions.  We took some bad shots.  And we missed too many bunnies close to the rim.
"But credit to them (New Bremen).  They played hard and competed. We just have to execute better than we did."
There was truth to both men's statements.
Anna did get off to a good start, winning the first quarter.
New Bremen did do a good job in staying with the quicker, defensive-minded Rockets, and outscored them in the second, 15-6, to take a three-point halftime lead, 26-23.
And Bremen built on that advantage in the third, leading by as much as six points, twice.
But with their backs to the wall (if you can be that way on opening night), Anna resorted to its trump card, frenetic pressure defense all over the court, creating turnovers, points in transition, and physical wear and tear on the Cardinals in the fourth quarter.  When Isaiah Masteller's three-pointer from the top of the key went in at the 5:00 mark it tied the game at 44-44 and the large contingent wearing green began licking their chops.  Like they had won so many games a year ago during their run to the regional tournament, this one seemed to be in that same category.  Play hard long enough and the other team will crack.

Only this time New Bremen did not crack.  Instead, Patrick Wells rattled in a three-pointer to help retake the lead.  They hit 9 of 15 free throws in the final quarter to help pad their margin.  And Griffin Roetgerman dumped in a long three-pointer from the corner pocket with 30 seconds left to ensure the Cardinals' win.  The significance of Roetgerman's shot?  Seconds later Riley Huelskamp hit his own three-pointer to cut the final margin to three points…57-54.  And after a missed free throw with four seconds left, Masteller had a three-point attempt from 30 feet go wide right.
The win improved New Bremen's record to 3-2 and helped erase the hangover from last weekend's unusual loss to Fort Loramie, where the Cardinals questionably outplayed the Redskins, only to lose to all of those made three-point shots.
The loss made Nate Barhorst lean against the wall and go into 'coach speak', about all the things they could have done, should have done, and need to improve upon, notwithstanding tens days removed from a football title.  The fact of the matter…even Barhorst knows that you cannot confuse reality for being an excuse.
While New Bremen played hard, and well at times, Anna played like a team struggling to coordinate its energy with its skills – trying to play faster and do things that a mere nine practices won't allow.  Too many layup and point-blank misses at the rim – out of rhythm and the synchronization that will surely be there a month from now.
But credit New Bremen, as well, for challenging Anna at their own game – attacking the rim over and over, and three players, Reece Busse (13 pts), Patrick Wells (10 pts), and Nolan Bornhorst (15 pts),  finishing in double figures.  To Stephens' comment about team-wide contribution?  Seven of the nine that actually saw playing time scored.
"This is a win that we'll build on,"  said Stephens from his office, post-game.  "We'll remember this game later in the year.  Teams are going to have runs, like Anna had tonight.  We have to learn how to shorten those runs.  And there's good turnovers and bad turnovers.  You want to avoid the bad turnovers, that lead to layups.  But if you turn it over and play defense we have a chance…and I thought we played pretty good half-court defense tonight."
And don't overlook the three-pointer by Griffen Roetgerman, a shot that seemed destined for this game on this night.
"We always tell them that if it's in rhythm let it fly, and he shoots it and makes it,"  smiled Stephens.  "So we build on tonight because the road going forward doesn't get any easier."
And it doesn't get easier for Anna, either.  Two weeks behind the rest of the Shelby County Conference, Barhorst and the Rockets have the inevitable work to do that comes with prolonged success in football.  Riley Huelskamp finished with 12 points, Kam Steward had 10, Isaiah Masteller had 9, and Bart Bixler led them with 14.
"It would have been a great game to win,"  said Barhorst.  "But there were some mistakes, some decision making at the end, and give them credit for making some big shots.  Tip your cap.  But we've got to do a better job of putting the ball in the hole, somehow."
And somehow will come with time and conditioning.  Like Marion Local twenty four hours earlier, the Rockets lacked legs late in the game…when shots that will be made a month from now came up short or offline.
"Shots were a killer, especially the bunnies,"  he added.  "Whether there was contact or not you still have to finish because we do that in practice.  And if you execute on those it's a different outcome."
They were there scouting – from St. Henry, New Knoxville, and Jackson Center, all of whom play both teams at some point during the season.  And nearly all left before the game was concluded, knowing that this Anna will be the same Anna as last year by the time they play.
And New Bremen proved that they're capable of competing against anyone, against pressure, and making shots with their backs against the wall.  Corey Stephens counted it as Christmas come early, something to build upon, and better than a winning lotto ticket.
After all, what CAN you do with all that money…when you have to play Riverside and Kalida next week?