With a month of the basketball season in the books, one thing seems fairly sure.  That in area Division IV girls basketball there's likely to be a showdown between Fort Loramie and Tri-Village to determine the southwest district's representative in Columbus, come March.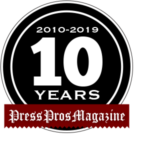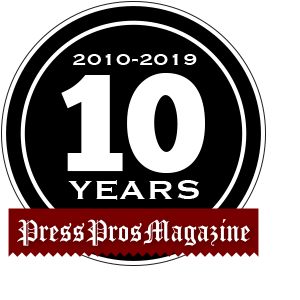 New Bremen, OH – It's a week before Christmas, and most people are more fixated on making their New Year's Eve plans than thoughts about basketball.
But for those with a basketball obsession there's plenty of talk – thoughts – on Division IV girls basketball in southwest Ohio.  Mainly, that to anyone who's seen them play…no one is going to challenge the Fort Loramie Redskins for a berth in the state tournament come March.   But wait, now.  There's also a strong contingent from the southwest corner of Darke County, around New Madison way, who say, "You haven't seen Tri-Village yet."  And rightly so.  More on the Patriots in a moment.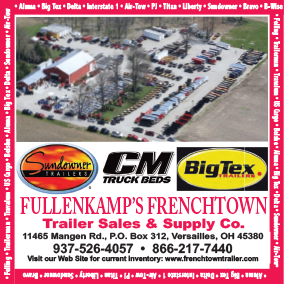 But we have seen Loramie – twice.  And in those two games (against an overmatched Fairlawn team and Thursday's 75-28 win over New Bremen) what we've seen should be frightening to any and all comers, regardless of size and division.  Not particularly tall (their biggest player is may be 6 feet), what Loramie does have is athletes -waves and waves of them, mostly sophomores and juniors, with four seniors – amounting to depth that few others programs in the state can boast.
7-0 entering Thursday's game with MAC non-conference opponent New Bremen (6-1), Fort Loramie beats people with their quickness and ability to play pressure defense from the opening tip to the final horn;  and to score points off those turnovers.  In Tuesday's win over New Bremen Loramie had 24 points in transition in the first half alone…and not just with their starting five.
"What makes this team different from others I've had is our depth,"  says coach Carla Siegel.  "Most good teams can play seven or eight…but we can legitimately play eleven or twelve without missing a beat.  It's the deepest team I've ever had."
Their obsession with defense is relentless – turnovers and easy layups in transition.  Opponents wear down, become frustrated, and the next thing you wish for is a running clock.  Loramie's average margin of victory through their first seven games this year has been 50 points – their highs being an 84-17 win over Fairlawn, 97-25 over Houston, and 96-26 over Jackson Center.  Running it up?  Perish the thought, as Siegel has substituted early and freely throughout.  It's just that they all play alike, and even lopsided games amount to a better, and more focused form of practice.
Of course, down in New Madison they have their own ideas.  The Patriots are 8-0, well-coached by veteran Brad Gray, and like Loramie they've done some drubbing in those eight wins – 99 points against Tecumseh, 101 against Houston, 98 versus Mississinawa Valley, and against better competition…that 46-36 win over MAC giant Versailles.  Unlike Loramie, they're bigger in the front court.  And like Loramie, they can rattle you with their ability to defend.
Some would point to the strength of their respective schedules, but even that doesn't really favor one team or the other.  Tri-Village plays in the Cross County Conference, with good teams like Covington, Miami East and Arcanum, while Loramie plays in the Shelby County League with Anna, Russia, and Jackson Center.  But neither league, this year, appears to offer enough challenge.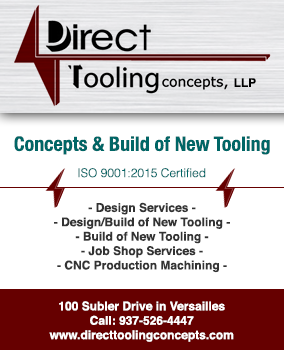 And comparing non-conference schedules, Loramie does play more MAC schools – New Bremen, Marion Local, and they beat defending state champ Minster 47-19 in their opening game.  But there's some question as to that outcome because Minster is in obvious rebuild mode.  Loramie does have a date with Loudonville (Country Classic tourney at Berlin Hiland) later in the year, and Liberty Benton on February 15.  And Siegel is licking her chops to play the best competition possible just to see…how her team might address at least some adversity, the kind that inevitably comes with the stress of post-season tournament play.
Until then, however, it's the building drama of what seems to be the almost inevitable meeting between Loramie and Tri-Village…what people used to call a match race in horse racing – when favorite War Admiral met the mystery challenger from California in a winner-take-all race at Pimlico Race Track in November of 1938…the greatest match race of the century.  That mystery horse, by the way, was a little bay named Seabiscuit, who took down unbeaten War Admiral by four lengths.
Drama?  At the rate these two teams are going, you might make the case…that it's all the drama there's likely to be in area girls basketball in 2020, assuming that both Loramie and Tri-Village stay healthy.  Of course, the rim does shrink on some nights and no one is really unbeatable.
But until then you can take your pick as to which one's War Admiral, and which one's Seabiscuit.  And by March you can bet that the respective sides will pack the place to see them play…just like Pimlico.
Winner take all!