The back story to the Buckeyes meeting Kentucky this weekend in Las Vegas.  Chris Holtmann grew up in the shadows of Lexington, so yes…this is front-page news down home, and a really big deal on the national stage of Big Ten basketball.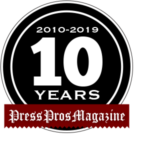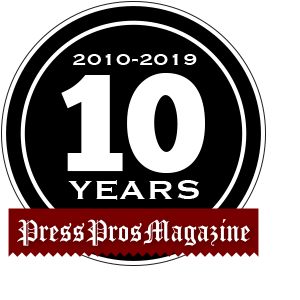 Columbus – To hear Chris Holtmann talk, a kid growing up in Lexington, Kentucky, has no real chance to root for, say, that other great college basketball team in the state to the northwest.
Holtmann was born a 15.7 miles from Lexington in Nicholasville, and, yes, he thinks at one point he probably wept after a Wildcats loss when he was a boy of single digits.
"If I were to sleep in my room back home now I'd probably see a Rex Chapman poster,'' he said.
When fifth-ranked Ohio State meets sixth-ranked Kentucky in the CBS Sports Classic at 5:15 p.m. Saturday in Las Vegas, Holtmann won't get nary a goose pimple if the Wildcats' fight song is played.
But he remembers those days when he wore a lot of blue in honor of Big Blue.
"I don't remember a specific moment when I was brought to tears (over a loss),'' Holtmann said. "That probably was the case when I was real young. You grow up in Lexington, Kentucky, you have no choice. It's part of your blood. It's like being in Columbus here where football is part of your blood. Basketball is a part of your blood there. It just is. It's front-page news in the off-season. That's the way it is. It's basketball, horse farms and bourbon.''
Kentucky is on a Mount Rushmore of basketball with the likes of maybe only North Carolina, Duke, Louisville and, if you're stretching it a bit,  Indiana and UCLA. It has been a while for the latter two, right?
The Wildcats have won eight national championships. Coach John Calipari has led the team to four Final Fours this decade, including a championship in 2012.
In his first 10 seasons, Calipari, 59, had 38 players move on to the NBA, and in that span that's 14 more than second place Duke. In 2015, he had four lottery picks.
Last season, Kentucky went 30-7 and made it to the Elite Eight.
Could Ohio State, which is to college football what Kentucky is to basketball, become a blue blood in hoops?
"The more time I spend here the better answer I might have for that,'' said Holtmann, who is in his third season. "When you're talking about programs that are traditional blue bloods is what you really are remembering is decades, 50 to 75 years worth of wins, national championships or national championship-contending teams.''
The years of success, he said, means grandpa, dad and dad's offspring will be die-hard fans.
"It's these kind of families – 'well, my grandfather watched them and went to every game' – where it's passed down with consistent, high-level winning,'' Holtmann said. "I think we have great possibilities here as a basketball program.''
The important part of this game for Holtmann is to get Ohio State (10-1) in the national spotlight and to win it. That's why the Buckeyes also scheduled Cincinnati and West Virginia. (Villanova and North Carolina were part of conference challenge games arranged for them.)
Freshman forward E.J. Liddell said he is excited about playing against the best.
"These are pretty big opportunities,'' he said. "All those programs that you named (Villanova, Kentucky and West Virginia) and being good programs for a long time and watching on TV when I was younger is a blessing. It's going to be fun.''
Senior forward Andre Wesson won't need any motivation playing against Kentucky in Las Vegas after playing a lot of schedule-stuffers in Purdue-Fort Wayne, Stetson and Southeast Missouri State.
"We want to play games like this,'' Wesson said. "To be the best you have to beat the best. Over the years Kentucky has been one of the best programs. It's going in there with a lot of confidence and playing the best that we can. We look at it as another opportunity to show why we are where we are now and where it's going to lead into March.''
Part of the Ohio State staff basketball sales pitch to recruits is that it will be aggressive scheduling name teams in marquee games.
That wasn't the case with predecessor Thad Matta. Matta's mantra was that the Buckeyes had it tough enough in the Big Ten and that his team would be good enough on a yearly basis to qualify for the NCAA tournament.
"I just think that when we're recruiting and talking to young kids and you say, hey, we're going to play as challenging a non-conference schedule,'' Holtmann said. "We're going to try to put you in positions where you are going to get challenged and tested, but you're also going play on a national stage with a national schedule.''
Last season, the Buckeyes finished 8-12 in conference and probably wouldn't have received an at-large bid to the NCAA tournament without non-conference wins over Cincinnati and Creighton in the Dave Gavitt Games.
The game against Kentucky, though, is a lot more important with Ohio State's cupboard stocked with more and better players.
"I think it's significant – I do,'' Holtmann said of playing heavyweights. "You open with a good Cincinnati team and then you have Villanova, Carolina and Kentucky and now obviously a West Virginia team that you knew was going to be pretty good this year but has now turned into legitimately one of the better teams in the country. You have to have a tough-minded approach (to win these games).''
The Wildcats (8-2) will be smarting after a 69-66 loss to Utah on Wednesday night in Las Vegas.
Calipari has said that his players haven't been nearly as competitive as he wants them to be. The other loss came against Evansville, of all people, at home.
Kentucky again has much depth and four and five-star talent, but it by no means should be compared with the one-and-done powers of previous seasons.
The team's three-point field goal percentage is a stunningly poor 25.5 percent – the numbers were 2-for-17 against Utah – and it is committing 13.3 turnovers per game.
The star has been 6-foot-3 sophomore guard Ashton Hagans (14.2 points, 4.3 rebounds, 6.3 assists). There are four other double-figures scorers in 6-11 junior Nick Richards (13.6, 8.0), 6-3 sophomore Immanuel Quickley (11.5), 6-3 freshman Tyrese Maxey (11.4, 3.8) and 6-10 sophomore E.J. Montgomery (10.5, 6.7).
Ohio State has its own problems, beginning with whether sophomore guard Duane Washington will miss a third straight game because of a rib injury.
"Day to day,'' Holtmann said. "I couldn't tell you one way or another.''
Then there is the turnover bugaboo. The Buckeyes had 14 turnovers in an upset loss at Minnesota on Sunday and 21 more in a romp over Southeast Missouri State on Tuesday.
Holtmann said the Wildcats have played some of the best defense in the country, especially on the ball, and that Utah "did a great job of attacking'' and "made a lot of shots – a lot of shots.''
"We know the last two games that turnovers have been a problem,'' Wesson said. "It's just cleaning it back up during practices and looking at film looking at ways to make better decisions with the ball, that's the main thing.''
The staff has told the players that the game might be on a neutral court, but that it will be a road game in that Kentucky fans follow their team around the nation like a caravan.
"We've got to be more disciplined in our approach,'' Holtmann said. "It's going to be a road atmosphere. Technically, we're not going to play on the road for a couple of weeks, but the reality is that it will be a road atmosphere in Vegas for sure. Those who have ever been part of a Kentucky game in the NCAA tournament or anywhere know that. We've got to be tougher, we've got to be more committed to how we need to play. We've got to compete harder.''