Recorded on this date in 1967, singer, songwriter, and guitarist Johnny Rivers did the Four Tops (and a few other groups) one better with a career that's never waned in popularity, and is still going strong.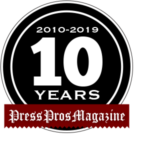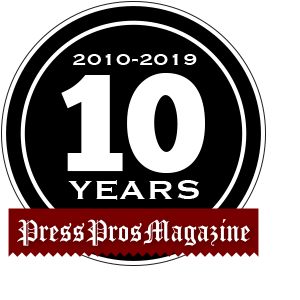 Someone recently wrote and asked if 60s Rock 'n Roll artist Johnny Rivers was still living.  Not only is he living, but Rivers, at 78, is still touring, still knockin' them dead about 75 nights a year doing the same songs that made him one of America's most popular acts fifty years ago.
If you're not familiar with that voice, and that sound, you will be when you click on the embed below of the old Four Tops release, Baby, I Need Your Lovin', one of many songs that Rivers would record, and record with more success than the original artist.
Born John Henry Ramistella on November 7, 1942, in New York, Rivers' family moved to Baton Rouge Louisiana when he was still small.  One of those child prodigy types, he showed an interest in music early and was taught the guitar by his father and an uncle.  While still in junior high he began playing in local bands and by high school he was headlining in clubs around Baton Rouge and in nearby New Orleans.
Rivers could really play the guitar, but unlike some other childhood virtuosos he had a distinctive performance personality influenced by the Louisiana culture.  By age 18 he was recording, and with the encouragement of Hank Williams wife, Audrey, moved to Nashville where he found work as a songwriter and demo musicisan.  But his legend was growing, and from 1962 through the mid-70s he was responsible for a string of hits made possible by his popularity on radion stations in the South – Secret Agent Man, Mountain of Love, Summer Rain, Poor Side of Town (his only #1 US hit) – everything he seemed to touch (or sing) turned to success.
His version of Memphis, the old Chuck Barry tune, so greatly impressed Elvis Presley that Elvis recorded his own version and sent a copy (before its release) to Rivers to hear.  Rivers promptly recorded his own version, using Presley's arrangement, and released it before Presley could.  A friend of Presley's, and member of his entourage would later claim, "Johnny Rivers was on Elvis's shit list, and persona non grata from that day on."
Johnny Rivers was so good, his style do distinct, that it allowed him to trump many of the most popular songs done by other artists with his own recording, a distinction that rubbed more than a few the wrong way.  Ironically, when he started out he was convinced that he would never gain success as a performer, and trained his attentions more on writing.  But Rivers' personality on stage was better than that of many of his contemporaries, and for that reason the demand for his work endures today…his voice as distinctive as it was 50 years ago.
His recording of Baby, I Need Your Lovin' (December of 1967), released on New Year's Day, was the song he performed on the Ed Sullivan Show, and outsold the version previously recorded by the Four Tops.
So to answer the question, Johnny Rivers 'IS' still alive, still playing, and still touring.  And best of all, he still sounds like he did when Dick Clark introduced him in 1962 on American Bandstand.  Chances are, you'll like him as well now as you did then.