He did what a generation ago no one forsaw, or even thought possible.  Anna's Nick Marino defied history in taking the Anna Rockets to the 2019 OHSAA Division VI title…in FOOTBALL.  And for that, and the way he did it…he garners Press Pros recognition as our area coach of the year.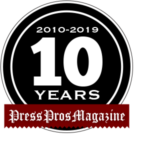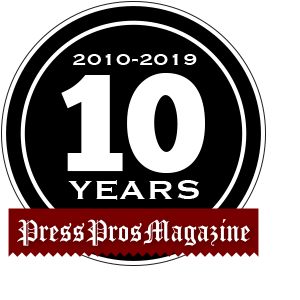 When the Anna Rockets adopted football and began playing as a member of the Cross County Conference in 2000 there were some who thought of the venture as a novelty.
Anna was a charter member of the Shelby County League, a collection of seven rural schools where no one had ever played varsity football.  The SCL had always been thought of as a basketball league, and a good one.  The school board and administration, however, believed it could compete…and that football held good and different benefits, as well.
It took them five years to find their stride, and eventually unseat Covington as the champion of the Cross County Conference.  Administration saw that as a step to a bigger developmental phase, a more competitive opportunity.  And in 2006 they applied for and were accepted as a football-only member of the Midwest Athletic Conference, the league of champions – St. Henry, Marion Local, Coldwater, Delphos St. John, and Versailles.  Ambitious, yes, but no one at that time foresaw so soon the day when the Rockets would win a title of their own.
But five years ago Brian Rioch, the original architect of Anna football stepped down as coach, replaced by a young Nick Marino, who like fellow coach Geron Stokes, at Minster, had Urbana roots and a quiet confidence for taking the next step, joining the company of an expanding championship profile in the MAC.  Minster had won titles in 2014 and '17, and Fort Recovery claimed the big trophy with the first football title in that school's history in 2015, paving the way for Marino's vision of making his own history in Anna.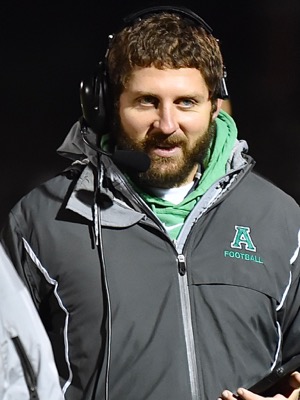 He did it in 2019, with the Rockets claiming a share of the MAC league title, with Marion Local and Minster, then surging through Region 23 of Division VI and all the way to the OHSAA Division VI championship last week with a 48-14 win over New Middletown Springfield.  It marked the first football title in the history of not only Anna and the Shelby County League, but Shelby County, itself.
"What a blast,"  said Marino, following the Rockets win in the title game.  "Just to be here, be a part of this…getting the guys ready to go.  We played well, and we did what we did all year.  And we showed that it was good enough to win."
If that sounds a bit like false modesty – or playing down the significance of his biggest accomplishment – consider that Nick Marino never assumes, or takes anything for granted.  He was talking the very same language back in August when most conceded that the talented and senior-heavy Rockets were the odds-on favorites to not only win the MAC, but make a serious run at Canton.
"It's not that easy,"  said Nick Marino in a July interview.  "People say things before you ever run a play, win a game, or even scrimmage.  But you have to learn who you are.  You have to find your leaders.  You can talk about returning starters, but every year boils down to the leadership on your team.  You have to fill that role to be successful."
That leadership manifested itself through the performances of one after another – Riley Huelskamp, Bart Bixler, Nolan Emerson, Malachi Minnich, and a veteran offensive line of Evan Poeppelman, Luke Dye, Wil Luthman, and Ryan Billing.  And every one of them borrowed from the personality of their head coach.
"Ours is a tough league, with tough players and great coaches,"  said Marino after the Rockets' regional final win over Archbold.  "I'm proud of our guys because you have to make plays to win, and they've made those plays with consistency."
When they won last Friday to take that first football title in school and Shelby County history, he broke new ground.  It put Anna High School in an entirely different profile, and with new and different expectations for the future.  Football is no longer a novelty, for sure, replaced now with the same expectation anticipated each year at Marion Local, Coldwater and Minster.
Nick Marino now assumes his position alongside Chip Otten, Geron Stokes, and Tim Goodwin in the annual conversation about who will emerge to challenge for the next MAC title in football.  Ironically, it happens in the year when 11-time winner Goodwin worked his best magic, coaching Marion Local through 18 lost starters from a year ago to capture the 2019 Division VII title and tie the all-time OHSAA record.  In any other year it would likely tip the bar in his favor for COTY consideration.
In another year names like Ty Cates (Covington), Bret Pearce (Milton Union), and Chris Schmidt (New Bremen) would equally be considered for their own accomplishments.
But to have won his first – 'the' first –  and to have likely changed the course of football in Shelby County, and for other Shelby County League schools…Nick Marino stands alone for his accomplishment with the Anna Rockets. We proudly congratulate him as our 2019 area Coach of The Year.