Coldwater got off to a blistering start, but an impressive finish to the first half by St. Henry trumped that start and put the Cavaliers in a hole they could not escape.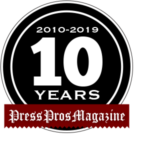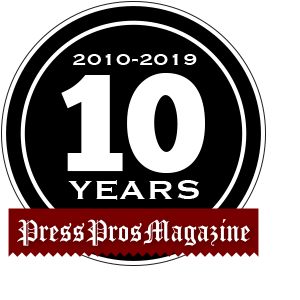 Coldwater, OH – For the first five minutes of Friday's Coldwater – St. Henry game it couldn't have gone better for Nick Fisher's Cavaliers.  They came out with great energy, ran the floor, took good shots, hit those shots, and sprinted out to a quick 8-2 lead…thanks to some outside shooting (3 pointers) from Carson Muhlenkamp and Myles Blasingame.
But there's an adage in basketball that if you live by the three-pointer, you die by it, too.  And after some early lethargy by St. Henry wore off they clamped down on those Coldwater shooters, clawed back to tie the score at 17-17 by the end of the quarter, then used that same three-point shot in the second quarter to burst out to a 38-28 halftime lead…and eventually a 60-49 win.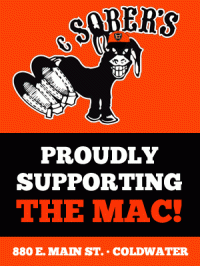 St. Henry would hit 7 of 15 shots from behind the arc in the first half (48%), and go on a 21-10 run to finish the half, while Coldwater kept jacking 'em up from out there, as well, but early success proved to be fool's gold for the Cavaliers.  They finished those sixteen minutes having hit just 2 of 13 attempts (15%) – by Muhlenkamp and Blasingame.
St. Henry kept shooting – it's in their DNA – hitting 23 of 49 from the floor for the game (46%) and 8 of 24 from three-point range (33%).  And Coldwater, while making adjustments in the second half, finished 20 of 44 (45%), which isn't bad…but managed just 5 of 20 from behind the arc for the game (25%).  If you live by the three…..
"Let me say that differently,"  St. Henry coach Eric Rosenbeck said afterwards.  "You die by the three if you take stupid ones,"  referring to his team's 24 attempts from long range.  "But any time we can get open looks from out there with Ben Evers and Seth Heitkamp…I'll take that shot all day.  Now in the second half they got us rattled, started getting a hand in our face, and that's when you die if you take those shots.  So live and die…the team that usually dies is the one that takes challenged threes instead of open ones."
If was what most St. Henry-Coldwater games are…highly contested, physical, and at times emotional.  Tied at 19-19 at the start of the second quarter, Coldwater's Noah Miller was assessed a technical foul by referee John Derryberry after a player control foul.  It wasn't a good foul for Miller, or the Cavaliers, who seemed stunned by the turn of events and 'watched' St. Henry go on an 8-2 run, aided by – you guess it – three-pointers from Ben Evers, Seth Heitkamp, Matt Bertke, and Riley Link…seven of them in the first half to fuel that 21-10 run.
"I think we got a little emotional,"  said Coldwater coach Nick Fisher later.  "I know we were kinda' bothered by the call, and yes, St. Henry went on a run at the very same time."
Plus, St. Henry began to play St. Henry defense.

"We were letting 'em run free at the start of the game, and they've got some athletes and some guys who can fill it up, so you have to get into 'em," said Rosenbeck.  "Jackson Center set the blue print last week with the way they played them.  So we started getting into guys – Bennett Gels made some good defensive plays, Jackson Heath gave us a spark, we got some stops, we began to run out and we started to fill it up ourselves."
The adjustment by Coldwater came at the start of the third quarter…a 1-3-1 zone by Fisher and the Cavaliers that put St. Hank in stall mode for the first four minutes, creating four turnovers in the Redskins' first five possessions, while the Cavaliers would score six points on three of their first four possessions.
"We weren't surprised,"  said Rosenbeck.  "We thought they'd jump into a zone at some point, but I thought we'd do a better job in attacking it.  But again, we hadn't seen zone before this year in our first four games."
But for Coldwater's quick spurt to start the quarter, St. Henry would come back with defense of their own while holding the Cavaliers to just 11 points in the quarter.   Try as they might, Coldwater would cut the deficit down to five points, but could never get over the hump in the fourth quarter as St. Henry eventually tightened their defense and built their margin back to 11 by game's end.  The 1-3-1, one of the most physically taxing zones to play, had taken too much of a toll – too much gas from the Cavaliers' tank.
"We have a lot of guys who can shoot, too," said Nick Fisher.  "And we have to recognize bad shots, good shots, and great shots.  And we did that in the first quarter, but as the game wore on we got away from it.
"I thought we had to try something in the second half and we went to the 1-3-1.  It takes a lot of energy and it's tough to rebound out of, but I was kinda' shocked at how well it worked.  We needed to get a matchup and a hand in their face because they have so many kids that can shoot.  I think it wore us down by the fourth quarter and we started giving up some long rebounds when we needed every possession, because it's hard to rebound out of the 1-3-1.  We just have to do a better job in our own offensive execution [take better shots]."
Eric Rosenbeck was probably thrilled with his own offensive execution – 46% from the floor and three players in double figures.  Ben Evers finished with 13 points.  Matt Bertke and Riley Link had 12 points each, Andrew Lange and Seth Heitkamp finished with 6 each, Jackson Heath had 5, Bennett Gels had 4, and Logan Lefeld had 2.
Ethan Post led Coldwater with 12, while Noah Miller had 9, Tyler Schwieterman and Myles Blasingame had 8 each, Jake Hemmelgarn had 5, Zach McKibben had 4, and Carson Muhlenkamp finished with 3…that one made shot in the first half.
St. Henry improved to 3-2 on the season with the win, while Coldwater dropped to 1-2.
"I loved how we played defense in the third quarter,"  concluded Rosenbeck, on his team's effort to deny Coldwater's comeback attempt.  "That's a staple of St. Henry basketball, that and getting the 50-50 balls, and we could have done a better job with that."
What he meant was…he loved Ben Evers and Seth Heitkamp taking those open threes in the first half.  But they won the game with their defense in the second half by denying what Coldwater does best – when the Cavaliers died by the three!