In a rough and tumble game where both teams shot sub-40%, Marion Local hit a couple of big shots at the end, and iced the game at the line, to win over Versailles in overtime.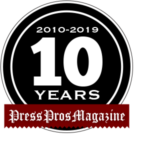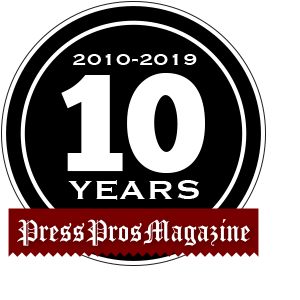 Versailles, OH – If Disney were writing the story of the game they would have entitled it, "The Teams That Couldn't Shoot Straight".
If Dr. Seuss had written it, he would surely have called it, "The Grinch That Stole One In Versailles".
And if our friend Dr. Naismith had been around, he might have stuck his head in the gym door, saw the futility of both teams to score, bought a bag of the area's best popcorn and left.
Whatever you read into it…it amounted to a game of horrific shooting, physical defense, ill-timed turnovers, frustration, and the game ending in regulation tied at 41-41.  Yes, Virginia, something that bad deserves an encore;  and Marion Local somehow found enough offense in the final four minutes to outlast Versailles and win, 48-45.
"Whatever it was we couldn't throw it in the ocean tonight,"  Versailles coach Tracy White admitted afterwards.
Atlantic, Pacific…or combined.
But it didn't start that way, with Versailles coming out to play an extension of the way they won earlier in the week over Tipp City. They moved the ball, got some good looks, hit 6 of 12 from the field, including a three-pointer by Lindsey Winner, and cue the Brenda Lee music…they were rocking around the Christmas Tree.  They led at the end of the quarter, 16-9.
Marion Local's game plan became obvious after those first eight minutes – cram the lane and shut down the size advantage that Versailles had with Brooke Stonebraker (6'3″) and Winner (6'2).  Deny points in the paint, get physical in defending the backcourt, and make Versailles earn ever inch between the ball and basket.  Then, score enough on the other end to cut that 16-9 lead to 27-25 by halftime, which they did.  Heidi Rethman was largely responsible for that, scoring 9 of her team-high 14 points in the first half.
But the second half was another story.  Marion scored quickly to tie the game at 27-27, and then neither team could hit a shot.  It stayed 27-27 for so long it seemed the Grinch had stolen the rims during a time-out.  Both teams scored exactly 7 points in the quarter and Versailles still led 34-32 at the end of three.
"We were shooting not to miss,"  said Tracy White.  "We got tight for some reason, and we just couldn't buy a basket."
It didn't improve in the fourth, with Marion outscoring Versailles 9-7…and Heidi Reithman hitting a running drive with 15 seconds left in regulation to tie the game at 41-41.  Versailles had plenty of time to respond, but Marion denied the rim and the Tigers couldn't get a clean look to either Stonebraker or Winner.  And no one dared to shoot a perimeter jump shot, so that's the way it ended…41-41.
"It wasn't very pretty, but that's what we preach…defense and rebounding,"  said Marion coach Beth Streib.  "Neither team could shoot the ball tonight and there's going to be nights like that.  We gave ourselves a chance to win by defending and rebounding…and then we hit a shot at the right time."
Tied at 41-41, Marion's Brooke Homan did hit a shot at the right time – a foul line jumper that gave Marion a two-point lead in overtime;  and teammate Heidi Rethman hit another runner from the lane.  While on the other end Stonebraker and Danielle Kunk answered with a pair of shots to even things…but the difference came at the foul line.
Brooke Stonebraker would get there for four critical free throws with under a minute to play in overtime.  She hit three of them.
Versailles, on the other hand, did not get to the foul line in overtime…and missed five of eight attempts in the four quarter…and that was the difference in the final score – Brooke Homan's three made free throws with the game on the line.

Unofficially, Marion ended up shooting 36.8% from the field to Versailles 34%…Heidi Rethman hit the one three-point attempt for Marion, while Lindsey Winner had the only three for Versailles…Marion hit 63% from the line (15 of 24) and Versailles hit 66% (10 of 15), but all five misses came when they could have won it in regulation in the fourth quarter.
Brooke Stonebraker and Lindsey Winner both scored 13 points to lead Versailles, while Danielle Kunk added her own double figures with 10.
Heidi Rethman would lead Marion with 14 points, while teammate and game winner Brooke Homan scored 7 of her 13 points when they mattered most…in the fourth quarter and overtime.
"We did a pretty good job of shutting down the paint, but they did the same thing to us," said Streib.  "So obviously it came down to which teams' guards would hit some shots.  Heidi had a big shot at the end of regulation…and Brooke Homan came up huge for us tonight.  Typically she might score 4 or 6 points for the game, and tonight she hit those key free throws and played great defense on Winner.  It was a great thing for her because she's not the kind of kid that gets a lot of recognition, but she always works hard."
Tracy Smith smiled as she talked about the frustration that comes with the game of basketball.  There are those nights when no matter how hard you try, or what you try…the ball just doesn't go in the basket.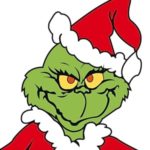 "We were shooting not to miss, instead of shooting to hit," said Tracy White.  "We talked about it…they've played for so many years and you just have to go out there and play like you know how to play.  Nothing was different. They practiced just like we practiced, both teams have played tight games.  So you just relax and play like you know how, and it was something that we couldn't do tonight."
"We stole one,"  chuckled Marion assistant coach Treva Fortkamp on the way to the team bus, anxious to get out of 'Whoville' and back to Maria Stein.
And no one could argue on a night when neither team…could shoot straight!