Ohio State continues to flex its muscle, and depth, hitting the century mark against Penn State for its latest impressive win.
Columbus – Kaleb Wesson called what Ohio State did to Penn State on the basketball floor the product of "love,'' but it sure looked like the Sharks beating up on the Jets, or vice versa, in a dark alley in the play West Side Story.
If it indeed was love, it was the tough kind that makes your rear end sore from the whipping.
Unless you've been living in another hemisphere the last months without Internet, you know these Buckeyes have got people in the college game turning their heads so sharply in their direction as to get neck spasms.
The Lions came in having won three of the previous five games in the series over a three-year span, and all signs pointed to another 40 minutes of mayhem.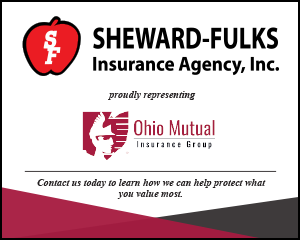 But Wesson totaled 29 points and 10 rebounds, brother Andre had 15 points and five rebounds and Duane Washington and Luther Muhammad scored 14 points each as sixth-ranked Ohio State pulled off a 106-74 rout before an announced crowd of 12,901 on Saturday in The Schott.
It was an impressive display of dunks and other aerial acrobatics, three-pointers and one pretty feed after another.
How ridiculous was it?
The Buckeyes (9-0) made 14 of 26 treys and 31 of 54 shots overall for 57.4 percent and nailed 30 of 37 free throws.
Here's the statistic that pops: They scored 43 points in the final 12 minutes.
"It feels special,'' Kaleb Wesson said. "You have guys you love doing something special and you see the guys on the bench going crazy when you are scoring. That's love.''
Penn State coach Patrick Chambers looked like someone hit in the face with a cream pie.
"Ohio State was raining threes,'' Chambers said. "They are explosive and have a lot of firepower.''
Chambers was certain the game would come down to the final minutes.
"I stayed up half the night working on a play that would win the game,'' he said.
Without being asked, Chambers said he was looking forward to the rematch next month in State College, Pennsylvania.
When the Buckeyes bushwhacked Villanova by 25 points in the Dave Gavitt Games three weeks ago, it was almost as if the players had the entire thing choreographed.
Coach Chris Holtmann said he had experienced that type of outcome in which one of his teams was on rails in a display of basketball beauty maybe three other times in his career.
Then it happened again when Ohio State ran North Carolina off its own floor in another 25-point beat down on Wednesday in the Big Ten-ACC Challenge.
No one expected Holtmann to get a trifecta in a span of 24 days against a Penn State team that had Ohio State figured out going back to the Thad Matta era.
The Penn State game had ESPN studio analyst Seth Greenberg saying over and over again that the Buckeyes look to be Final Four material.
That's how exceptional the Buckeyes were in turning an eight-point game into a show time of three-pointers, dunks and passes that were on the mark time and again.
What's staggering is that Penn State (7-2) had defeated Georgetown, Syracuse and Wake Forest and have a sure-fire NBA player in 6-foot-8, 225-pound Lamar Stevens.
It was still anyone's game with 13:58 to play in the second half when everything turned after Stevens blew a head gasket by getting three fouls in 32 seconds.
Chambers left Stevens on the floor after he picked up his third foul, and that proved disastrous when he was called for a fourth personal on a drive to the basket by C.J. Walker at 13:26.
Then he lost it mentally by dribbling the ball hard and then tossing it away. That got him a technical foul with 13:26 left.
Walker made both technical free throws and one of two free throws from the common foul for a 63-50 lead that began an Ohio State rampage.
In that span, Kaleb Wesson had three treys and Washington and Muhammad two each as the ball handler often would penetrate the lane and kick it out to the perimeter.
"It's kind of the game plan that we wanted to go in with – drive and kick basketball,'' Andre Wesson said. "We knew they extended into the passing lanes and that driving would be open with everything collapsing. We extended them.''
Andre Wesson was asked what makes teams special, and his answer sounded a lot like the Buckeyes.
"It's unselfish teams, teams that don't care who scores,'' he said.
He called this a "statement victory,'' but said the team has much higher goals.
Ohio State began working on Penn State hours after getting back from North Carolina. Not much time was spent on the Tar Heels film.
"I think the challenge for us was to turn the page from North Carolina, and that requires maturity,'' Holtmann said. "Listen, when winning matters – really, really matters to you – you tend to block out some of the noise and some of the distractions. If winning becomes less important, we'll see it in our consistency and our play. Right now, winning is pretty important and we'll see how long that is the case.''
Ohio State will go on an eight-day break, and it is much needed in that the schedule has been a grinder.
Holtmann said it's time for the players to really block out the white noise from the media and high expectations of the fan base.
The next game comes against Minnesota on December 15 in Minneapolis.
"We've had a really nice start, and I'm not trying to diminish winning nine games and some of our performances,'' Holtmann said. "I just think it's a long season and we're going to run into some issues. What we've got to do is stay grounded. We've got a lot of players who are in a good place right now.''
Kaleb Wesson knows that the coaches will be on the players to keep playing like the developing team they are at the moment. Remember that three of the four freshmen and a graduate transfer are new to the lineup.
"That's a tribute to our coaches,'' Kaleb Wesson said of the team's start. "They test our maturity every day in practice and tell us how hard we are going to work in practice. After that (North Carolina) game, we watched it, cleaned some stuff up and move on to our next game.''