Marion Local withstood a stubborn effort from unknown Lucas to win the Division VI title, their 11th state title overall, and a share of OHSAA history.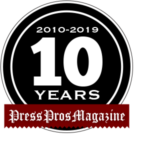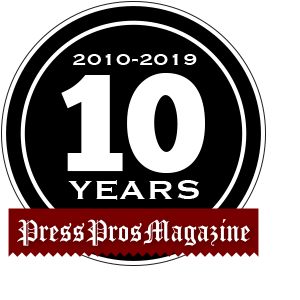 Canton, OH – In the end there might have been some question over which is more appreciated…the journey or the destination.
But the fact of the matter is this.  The Marion Local Flyers beat the Lucas Cubs, from Richland County, 28-6, on Saturday to claim the Division VII football title for 2019…their 11th under coach Tim Goodwin, and tying the all-time OHSAA record for titles won, with Cleveland St. Ignatius.
"I'm a football guy, and I grew up with a football coach (his father Bill Goodwin) who used to take me to the state tournament in Massillon.  So I watched a lot of those St. Ignatius games in the 1980s and early '90s.  Then he would take me over to the cafeteria mess and I would just stuff my little face with all that free food.  They used to have that coaches' association crock pot stuff, and I suppose everyone else was out drinking beer, but Dad and I were there for the football and the food."
That was the journey;  Saturday was the destination.  Marion got up by a pair of touchdowns in the first half to lead 14-0 at the half…score again in the third quarter to take a more commanding 21-0 lead…then hold on as Lucas threatened for their only score of the game on a 97 yard kickoff return.  Brandon Fleck would score a capping touchdown in the fourth quarter…and then the sideline water bath for Goodwin on the sideline and the trophy presentation.  Their place in history, at least for a year, was made.
It was Marion's 14th time in the state finals;  and it was Lucas's first.  A small community in Richland County, their coach, Scott Spitler, must have learned his football way back then, too.  And by that we mean…WAY BACK THEN.  The Cubs play double-wing football, where they bunch up at the line and kinda' come at you like Knute Rockne – the flyin' wedge.  It's hard to prepare for because most have never seen it.  It's prehistoric by millenial standards.  And it takes some getting used to.
"We knew what they were running,"  said Goodwin at last week's state semi-final game.  "I really don't like it because it's so different."
And after Saturday's win he added, "And I won't be borrowing anything from it for the future."
"It's the offense we run because it takes a team effort to play it,"  said Scott Spitler, later.  "These are the most selfless kids you'll ever find.  They play for each other.  We're not the most talented team, but the thing that stands out about this team is how much they play for each other.  What we do offensively is team football.  They put each other in front of themselves and you have to be unselfish to play our offense.  We make no bones about it."
And indeed, in the first quarter of Saturday's game they moved the ball and gained some yards.  But by the mid-point of the second quarter Goodwin's defense was beginning to figure it out.
"You just had to get low and try to get in the backfield," said Marion linebacker Nathan Ungruhn.  "Then you just grab for ankles and try to slow them up."
As they had done it all season, Marion's defense turned out to be the difference in the game – while the offense scored just enough to make it comfortable.  Dylan Heitkamp scored from a yard out in the first quarter to take  7-0 lead, aided by a roughing the kicker penalty on a punt.  And Brandon Fleck, 'Mr. Dependable', added on from 8 yards out in the second to give them that 14-0 lead at the break.
In the meantime…Blake Schwieterman saved the Flyers a touchdown by getting a hand on a rare first half pass in the end zone by Lucas quarterback Logan Niswander that was destined to land in the hands of teammate Carson Hauger for a second quarter touchdown.  Schwieterman deflected it beyond the end line to deny Lucas that one and only threat.
In addition, they stopped the Cubs on fourth down to force a change of possession on downs.  And by the 8-minute mark of the second quarter the Flyers were teeing off on featured running back Tommy Zirzow, who had entered the game with 1,700 rushing yards.
"It was pretty much a microcosm of how we've played all year,"  said Goodwin.  "Our defense has been good all year, and we got off to a good start with those two touchdowns.  I thought we executed pretty well before we made a couple of mistakes that gave them some momentum there in the second quarter."
Lucas would receive the second half kickoff, but instead of moving the ball, they moved backwards as Matt Everman and the Marion defense began slicing through the line and getting in on quarterback Logan Niswander.  Lucas was forced to punt, Marion got a nice return to set up field position near midfield, and at 5:02 on the clock Fleck ran it in from six yards out to make it 21-0.  The offense had again made it comfortable.
But only for a second, because on the kickoff Carson Hauger made OHSAA history with a 97 yard touchdown run, right up the heart of the Marion kick defense.  Then, on their ensuing kickoff, Lucas executed a PERFECT onside kick and recovered it in Marion territory – the first time all year they had even attempted it.
"We thought we had some good hands out there, and the thought did cross our minds that they might try it,"  said Goodwin.  "I mean, it's not like we have a lot of people better than we already have out there.  We just thought we were good enough with the people we had."
Somehow, the ball eluded Marion's Matt Everman, the grandson of former Marion basketball coach Jack Albers.
"I just know that he was sitting somewhere watching that,"  said Everman.  "And he probably said, 'Holy smokes'."
Marion's defense, however, bailed them out of that bad field position, and forced Lucas to again turn the ball over on downs.  But the Cubs defense stiffened, as well, and forced Marion to punt it back.  Lucas started throwing the ball, having thrown it just 81 times previously in 2019.  But when Logan Niswander was forced to, he showed a strong and impressive arm, passing for 121 yards, and pushing Marion's defense backwards.
"He not only had a strong arm, but we were impressed with his accuracy,"  said Goodwin.  "We didn't expect that."
But they couldn't crack the end zone again.  The Flyer pass rush kept coming, slanting through the Lucas line, and Everman came within a step of pinning Niswander for a safety late in the third quarter.
"I wish I had gotten there a step quicker,"  he smiled.  "A safety would have been nice."
But when Fleck scored his third and final touchdown of the game (and his career) with two minutes left in the game, history was setting the stone with Marion's name engraved on it.
The Lucas players paid high tribute to Marion Local afterwards, and as one put it, "the privilege of playing them…because they are the standard of small-school football in Ohio."
"It was a honor,"  echoed quarterback Logan Niswander.
"And this experience is something for the program to build upon,"  added Scott Spitler.  "This tells every young player in our system that we can play on the same field with the best."
Marion could have done more, and better.  A couple of would-be touchdowns were snuffed out by interceptions…Flyer quarterback Kyle Muhlenkamp being a count slow on delivering the ball to an open receiver in the third quarter.  But the style of MAC football, which annually hones good teams into championship-style teams more than made an impression on Lucas.  They finished with with 282 total yards – 227 on the ground and 55 through the air.
"They were the most physical team we played,"  said Carson Hauger.  "That team has been here eight or nine years and a row and has won all those titles.  And to hang with them the way we did…I was proud of that."
For the sake of history…there comes a point, perhaps, when it's just taken for granted.  Only 4,451 fans, total, showed up for Saturday's game…and the smallest Marion contingent in the memory of most.
But history made an impression on Bill Goodwin, who shook his head and admitted, "I never thought I'd be here to see this day…to see ANY team tie the St. Ignatius record.  But I'm glad I was."
Most of the players were aware, but too young to appreciate.  Kyle Muhlenkamp simply said, "We wanted to go out with a trip to Canton and another title."
It also marks the 136th team title for the MAC Conference…and the 35th football title in its 47-year existence.  And the cupboard is hardly bare, although Tim Goodwin frankly admitted, " I'm not thinking about next year yet.  I'll going to enjoy this one for a few days."
But those who know Goodwin best were want to admit,  "The next one really is history, and no sharing,"  one said as the team left the stadium for the triumphant trip home – a trip that back in the summer no one was willing to bet on.
"I think we can stop some people on defense,"  said Goodwin in an August Press Pros interview.  "I just don't know how we're going to score yet."
Somewhere along the way he figured it out – enough to win another title, and enough to make history…or at least share it.  But don't go away.  The smart money says he'll be back for more.
This journey is far from over.