Big plays, defense, and critical turnovers by New Middletown-Springfield fueled Anna to the Division VI state title in football Friday – their first, Shelby County's first, and the MAC's 135th.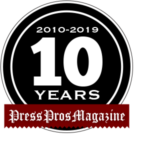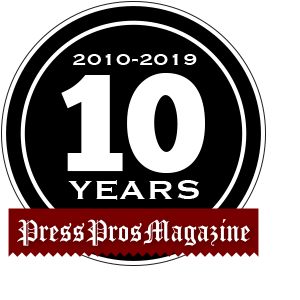 Canton, OH –  By game's end…they, in fact, left no doubt!  The phrase that head coach Nick Marino attributed to quarterback Bart Bixler before the season even began, that Bixler would emphasize in his post-game comments – the Anna Rockets performed it with surgical precision in beating New Middletown-Springfield Friday, 48-14, for the 2019 Division VI football title .
They did it with offense – 373 yards.
They did it with big plays – Riley Huelskamp with a 72 yard run and Bart Bixler with a 76 yard run;  and a 38 yard touchdown strike to Nolan Emerson from Bixler.
They did it with defense – holding Springfield to 235 yards and just 21 yards on the ground.
They did it by creating turnovers – a pair of fumbles lost and a pair of interceptions by Springfield.
And maybe more representative of the afternoon…they did it in MAC fashion.  Anna got up early, continued to build momentum throughout the game, and put the game away on their first defensive series in the second half.  They dominated.  They left no doubt!
The Anna Rockets claimed the first football title in the school's history Friday, the first in Shelby County history, the 34th football title in MAC history…and the 135th overall for a league constituted just 47 years ago in 1973.
"We knew what they were,"  said Springfield coach Sean Guerriero.  "Anna's a good team, and we know about that league and the quality of football they play over in that part of the state.  We just got down, dug ourselves a hole, and you can't do that against a team like that in a setting like this."
Anna's Nick Marino is a man of few words.  And this is how he characterized it.
"We had a really good group of kids, we worked really hard this year, we made some big plays today."  Considering for a moment, he added, "And I thought our defense was great."
And that pretty much summed it up…as impressive a win by Anna as any of the more familiar MAC title schools previously  – St. Henry, Versailles, Marion Local, Delphos St. John, Minster, Coldwater, and Fort Recovery.  And to add impact, OHSAA's Debbie Moore, in awarding the championship trophy made this point.  "They've only played football at Anna for 20 years."
But they made up for it in short order.  Riley Huelskamp scored from two yards out on their second series on offense (4:36 of the first quarter) to take the early lead, 7-0.  And after a Springfield fumble on their ensuing possession, quarterback Bart Bixler crossed the goal line at 11:12 of the second quarter to make it 14-0.
Springfield showed nerves, and Sean Guerriero would later admit that.  Five procedure penalties throughout the game disrupted their momentum, and confidence.  And on their first series of the second quarter Anna's Will Luthman and Malachi Minnich stripped quarterback Beau Brungard of the football, Anna's Kam Steward fell on it, and moments later Bixler hit teammate Nolan Emerson right down the middle of the field for 38 yards and a touchdown to make the score look lopsided at the 9:00 mark…21-0.
"I really don't know which of us, me or Malachi, got our hand on the football,"  said Luthman later.  "We were just running to the ball and trying to create as much mayhem as possible."
"If I got my hand in there I'm happy to share the stat with him,"  added Minnich with a big smile.
"As to the touchdown to Emerson:  "We set it up and sold it with the run,"  said Bixler.  "It was WIDE open."
Springfield would come back to answer on a 7-yard touchdown pass from Brungard to Evan Ohlin to cut the deficit to 21-7, but Anna would answer themselves.  Huelskamp busted one off tackle for 72 yards and a touchdown at the 3:03 mark before halftime to push the lead to 27-7.
It looked like a rout at that point, as Springfield continued to be plagued by penalties; and the Tigers wasted a lot of time getting the plays from the sideline to the line of scrimmage.  But on their final drive Brungard found teammate David Duval in the corner of the end zone for 16 yards and a touchdown to make the score 27-14 at halftime.
"We thought we were back in it,"  said Geurriero afterwards.  "We were getting the kickoff the start the second half and we thought if we could put up a score we were right back in the game."
But the opening drive of the second half spelled disaster for Springfield.  On their first series of downs Riley Huelskamp stepped in front of a Brungard pass, picked it off and raced 32 yards for a 'pick six' score to make the it 34-14.  Someone later asked Guerriero if the play had a deflating effect on his team.
"It's not something you plan for,"  he answered, with a not-so-unexpected tone.  "Obviously."
It was all the Anna Rockets would need to fuel their second half haymaker.   Five minutes later Huelskamp would run for 20 yards and his third touchdown of the game to make it 41-14 at 3:09 of the third quarter.
And to emphasize the two-headed threat that's carried Anna all year – that led cynics to question how Bixler and Huelskamp would operate against the state, and not just a league or a region – Bart Bixler, after threatening to break one all day, finally did…72 yards to the Springfield one yard line at 7:37 of the fourth quarter.  Two plays later he scored from a yard out to make it 48-14!
"I hate to leave the field,"  said Bixler after the game.  "Our class has always said that we wanted to do something that no one else had done.  We finally got the job done."
What he and his class had done…was make history.
"I hope this stands for a while,"  he added.  "But I also hope that our senior class has done something for other Anna teams to achieve in the future.
"But I can't tell you how much fun this was,"  he added, smiling ear-to-ear.  "At halftime I was thinking…I only have one more half of football to play in my life.  I want to make the most of it, and of course it was fun to finally break one in the fourth quarter.  I wanted there to be no doubt that they weren't going to catch us."
As they milled around on the field following the trophy presentation Riley Huelskamp quietly added his own perspective to one of the biggest days ever for the Anna Rockets.
"This was about playing my last ballgame with all my brothers,"  he smiled, as he motioned to the cheering crowd dressed in green.  "And for all the community to come out and see this…we finally proved that we're one of the top teams in the MAC.  Now we're part of MAC history…a big bunch of guys who've been here and done this before.  This is really an honor."
As we mentioned, Nick Marino could ride coast-to-coast with you and you might never learn that he was a football coach.  He's a man of few words, and rare superlatives.  But he was all smiles as he held his young son Simon and watched his team enjoy that big gold trophy that signified a hard-to-win championship.
"This is a blast…a blast,"  he laughed.  "Just to be here, the ride up here, getting the guys ready to go…we actually took everyone's phone away on the bus.  We wanted them locked in and they were locked in.  They were focused today.  We might have been a little nervous at the outset, but once we got up 14-0 the nerves went away we started rolling.  What we did all year long worked today.  We showed it was good enough to win, and hopefully we (the MAC) can win another one tomorrow."
They DID win in the manner they'd won all year long.  Riley Huelskamp would rush 17 times for 146 yards and score three touchdowns (one of them on defense).  Bart Bixler would rush 18 times for 168 yards and score two touchdowns – 315 yards rushing between them, and five touchdowns.
"Anna was a great football team, a senior-laden team, but we made way too many mistakes,"  Sean Guerriero re-emphasized in the post-game press conference.  "I think our nerves got to us a little bit, and so the penalties.  We lost our tight end early in the game and that didn't help because it probably limited us on some plays we couldn't run.  Huelskamp and Bixler were as good as we had heard, but I also think it boils down to their offensive and defensive line, too.  They were quick and strong, and you could see that on film.   Congratulations to them."
Springfield would finish with 234 yards total, but they had to throw it 35 times to get those yards.  For a team that had run roughshod over opponents in their previous 14 games…they would gain just 21 yards on the ground against Anna.
"We gave some passes and some yards,"  Marino admitted in the post-game conference.  "But I our defense played great.  Yeah, they were great."
A football-only member of the MAC conference, the Anna Rockets have long been a member of the Shelby County Conference in all other sports, and have won titles in those sports – baseball, basketball, and volleyball.  But there was no mention of 'football-only' on Friday afternoon.  Only pride in the accomplishment of winning –  that feeling of football fraternity now with the likes of Marion Local, Minster, Coldwater, Delphos St. John, St. Henry, Fort Recovery, and Versailles.
"135 is a nice round number,"  smiled MAC commissioner Don Kemper, with no mention of asterisks.  Brotherhood was the emotion for the moment.  The Anna Rockets, and the MAC, had won a state title in football!