Ohio State celebrates its national TV win over North Carolina with a critical Big Ten matchup Sunday with the 7-1 Penn State Nittany Lions at the Schott.  And make no mistake.  This is not the Penn State you remember.
Columbus – Ohio State players held something of a jamboree on the Dean Smith Center court after treating one of the greatest names in college basketball like Stetson or Houston Baptist.
The Buckeyes beat North Carolina so badly during a 74-49 rout on Wednesday in the Big Ten-ACC Challenge that many in the media accused the Tar Heels of flat out giving up the ghost in the final minutes.
But Andre Wesson and Kyle Young knew the party had ended the minute they boarded their jet plane for the flight back to campus.
Not only did they get home in the wee hours of Thursday morning, they had the daunting task of getting ready for final exams for the first semester.
"I have two econ exams and they are killing me right now,'' said Wesson, a senior.
Young, a junior, doesn't have the week of a slacker, either, with two finals, a term paper and an on-line class to complete.
There is yet another test in that Ohio State (8-0), which is ranked sixth and has become one of the talks of the sport, is matched against its Rubik's Cube of a nemesis in Penn State in the Big Ten opener at noon Saturday at The Schott.
The Lions (7-1) are showing signs that they can hang with the top half of the conference after non-conference wins over Georgetown, Syracuse and Wake Forest.
"They have one loss and they were up by 17 with eight minutes left, so they should be undefeated,'' Wesson said of a 74-72 loss to Mississippi. "They are real physical. Every time we've played them since I've been here it has gone down to the wire or they beat us.''
It would be low-balling it to write that Penn State gives the Buckeyes a tough time.
Three years ago, the Lions went a long way in keeping Ohio State from getting at least a share of the Big Ten championship by winning both regular-season games. Then they tacked on another loss in the conference tournament game.
Last season, the Buckeyes crept away with a 74-70 victory in the only meeting.
Go back four seasons ago and Penn State lost to Ohio State 71-70 under Thad Matta.
"They're certainly playing as well as any team we've played all year and they are a bona fide NCAA team and Top 25 team,'' Buckeyes coach Chris Holtmann said. "They have a great team toughness and togetherness about them. You look at their scores and they have blown out just about everybody. The game they lost I believe they were up 20-plus (points). The games haven't been really close.''
What the Lions bring is toughness and tight defense under coach Patrick Chambers.
The leader of the pack is 6-foot-8, 225-pound senior forward Lamar Stevens. He was on the preseason list for the Oscar Robertson Award and has proven he belongs on it in averaging 17.5 points and 7.9 rebounds.
Other players in the rotation are 6-3 sophomore guard Myreon Jones (13.6 points), 6-9 senior center Mike Watkins (11.3, 10.0), 6-4 sophomore guard Myles Dread (9.1), 6-4 sophomore guard Izaiah Brockington (8.6) and 6-4 graduate transfer Curtis Jones (7.5) from Oklahoma State.
Young said the Buckeyes have been preparing like they did for North Carolina and their previous seven opponents.
"We're just trying to do with what we do every game and that's to prepare the same way,'' he said. "We've been trying to get a lot of fluids in our bodies and rest because it's a short turnaround. It has been tough because we've got finals, and we've got a lot on our minds. But we have to stay with the task at hand.''
Holtmann's teams have been known for being able to store past games in the deep reaches of their brains whether they reap positive or negative results.
"It's easier to get complacent when you have some victories, but that's something the coaching have been preaching to us and getting us to understand,'' Young said.
The Big Ten again is playing games that count in December because it has gone to a 20-game schedule.
As if the schedule isn't busy enough, Holtmann must game plan for an opponent that knows how to play his team.
"This is the best defensive team we'll play,'' he said. "The numbers show it and they back it up. They are a top 10 defense in the country. They are really active.''
Stevens will be the Lion in the spotlight. He looked into leaving early for the NBA.
This will be his sixth game against Ohio State, and he will put up solid numbers once again if history proves true. Last season, he totaled 20 points and 12 rebounds.
Yet Stevens has not been Superman in these games. He has averaged almost 18 points and 6.1 rebounds, but has had shooting games of 6-for-16, 4-for-10, 3-for-9, 4-for-14 and 5-for-11.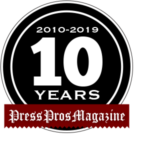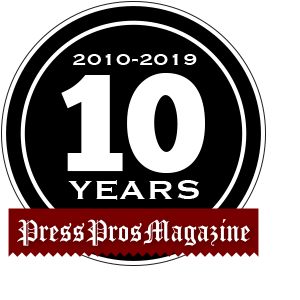 The man who gave the Buckeyes fits was Tony Carr, and he has been gone for two years.
"He's tremendous,'' Holtmann said of Stevens. "I know he flirted with the NBA. When you talk to other coaches in the league they talk about the mismatch issue he is and has been since certainly his sophomore year. He certainly is one of the toughest match-ups in the country. He's probably more motivated (as a senior) to get to the tournament, and I'm sure that's where they'll end up.''
Holtmann called this a "hard hat game'' that probably will be as physical as the opener against Cincinnati.