The Buckeyes stayed unbeaten, spread the wealth, showed their depth, and made a statement for the Big Ten by beating North Carolina (at home) to take the Big Ten/ACC Challenge.
Columbus – There was no question a couple of pages were ripped right out of North Carolina's game plan when 6-foot-10 freshman sensation Armando Bacot stepped on someone's foot underneath the basket and limped off the court with what looked to be a sprained left ankle.
Almost 13 minutes remained in the first half against Ohio State in the Big Ten-ACC Challenge.
The Tar Heels also might have been affected when another freshman sensation, guard Cole Anthony, was running a fever before game time and wasn't cleared to play until warm-ups.
Anthony later took a left elbow to the scalp on a drive to the basket and needed a towel to mop the blood off his forehead.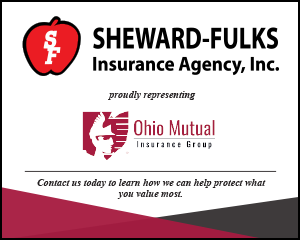 But even ESPN's mouth that roared, Dick Vitale, who is the biggest UNC fan of them all, couldn't explain away how the Buckeyes spanked his team up and down the floor.
Ohio State had 10 turnovers in the first half and center Kaleb Wesson did get into foul trouble in the second, but the players did more than hold together in punching out North Carolina 74-49 like a sparring partner Wednesday night in the Dean Dome.
Sophomore guard Duane Washington led with 18 points on 4-for-8 three-point shooting, followed by freshman forward E.J. Liddell with 12 points, five rebounds and two blocked shots and guard C.J. Walker and Wesson with 10 points each.
The victory clinched only the Big Ten's sixth victory in the 21-year history of The Challenge.
It also was a personal comeback for the Buckeyes (8-0) in that they had lost 12 of their previous 14 games against the Tar Heels (6-2) and 11 of 17 games against ACC teams in this made-for-television event.
North Carolina coach Roy Williams was so frustrated with his starters that he benched them midway through the second half for 3 ½ minutes in favor of scrubs.
The window of opportunity opened just a tad for the Tar Heels when a three-pointer drew them with 56-45 with 9:36 remaining.
But this was Ohio State's night and 11 straight points that included treys from freshman D.J. Carton and junior guard C.J. Walker and a pro-like one-handed rebound and put-back by Kyle Young bumped the lead to 71-48 with 3:40 to play.
There were a handful of pretty passes and shots, but defense won this one. The Tar Heels shot 27.4 percent and got pounded on the backboards 48-32.
It's true that North Carolina lost great players to the NBA, as usual. It's also true that Michigan laid bare some of its shortcomings during a victory in the Bahamas last week.
Yet non-conference opponents don't usually walk into the Smith Center, stomp on the Tar Heels and have the fans elbowing their way to the exits with five minutes left on the scoreboard.
What was vital was Ohio State starting the game with no fear. Washington buried three treys in the first 5 1/2 minutes to give his team some footing, and a driving layup off the fast break by guard Luther Muhammad provided a 20-12 and the confidence that, hey, we can do this.
The flurry of turnovers at the end of the first half made the Buckeyes look like a pickup team, but it was back to work when Wesson hit a short hook shot, Washington had a three-point play and driving layup and Young a layup off the fast break off a pass from Washington for a 39-30 lead.
North Carolina made a couple more charges, but it was obvious Ohio State was going to have an answer for everything.
Depth was supposed to be the Tar Heels big advantage, but Bacot's injury and Garrison Brooks getting into foul trouble proved that the bench isn't all that fabulous.
The Buckeyes are this good, but as the No. 6 team in the country they will feel like gunslingers in that everybody will want to test them.
There won't be time to stand back and admire this canvas. Next up is the Big Ten opener against Penn State at noon on Saturday in The Schott. The Lions have taken down Georgetown, Syracuse and Wake Forest.
What last night's game signaled loud and clear is that Ohio State has the chemistry, depth and talent to go big-game hunting in the form of a conference championship and top two or three seeding for the NCAA tournament.
Expect third-year coach Chris Holtmann to tell the media to "pump the brakes'' during the next news conference. Expect him to pick out shortcomings like a mother going after lint on a child's clothes.
But if his basketball team keeps performing like this, even Vitale might consider calling the Buckeyes his boys.