Fresh off national exposure from the Maui Invitational, the UD Flyers returned home Tuesday night and laid some of what everyone's talking about on Houston Baptist.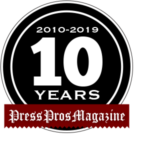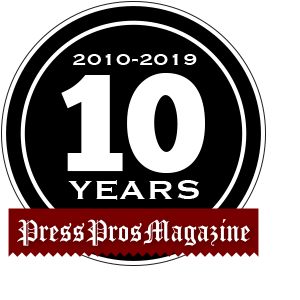 Dayton, OH – Senior guard Trey Landers alluded to what the Dayton Flyers were wary of Tuesday night, making their first start at UD Arena since impressing the nation on ESPN last week, finishing runner-up to Kansas in the Maui Invitational Tournament.
"They were fired up.  They were watching those games in Hawaii, watching us on the big stage.  And they wanted to get a piece of us.  We anticipated it."
What Landers was talking about was the Houston Baptist University Huskies, who at 0-5 entering the Arena, frankly wanted a piece of anyone they could get.  And they started out like there were going to get it.
They played the Flyers even, to 9-9 after the first five minutes, before a tiny jitterbug-type shooting guard for HBU named Jalon Gates got happy from behind the three-point arc.  Gates had quick feet and quick hands, and popped four three-point bombs in a matter of five possessions (covering about two minutes) and shot the Huskies out to a 22-12 lead.  Gates was hotter than that place Baptists warn you about, shooting over defensive pressure and falling out of bounds on a couple of shots, but they all went in.  He would finish the first ten minutes of the game with 16 points…and never score again.
Because…Anthony Grant brought Dwayne Cohill into the game and apparently told him to pour some water on Gates, and that was the end of that.  In the meantime, the Flyers overcame a sluggish start to eventually tie the game at 30-30, take a 49-42 lead by the half, and streak to an eventual 99-68 win in the second half.  They proved that what you saw from Maui was no fluke as the fans cheered them like conquering heroes.
They shot 59% from the floor for the game (41 of 69), and 36% from three-point range (9-25).  But it was the timing of those three-point shots – from Ibi Watson and Jhery Matos in the first half – that helped erase the impact of Jalon Gates and allow the Flyers to get back into their now familiar form of sharing the basketball…finding teammates for easier shots…and using their superior depth to wear down Houston Baptist after their sizzling start.
"I guess you'd have to ask them about that,"  said Anthony Grant, referring to Dayton's depth advantage, and indeed…five Flyers scored in double figures by game's end.
"But we have the ability with our depth of doing that [wearing teams down] so I hope we can continue it.  And here on December 3rd we still have some guys playing significant minutes for the first time.  Jordy Tshimanga has been out seven weeks and he's working himself back, learning to play with difference combinations on the floor, and that's part of the process.  At the end of the day what we're trying to do is get better each day."
But the manner in which they settled in after the first ten minutes, trusting that process, obviously pleased Grant.
"Tonight was about mental toughness to overcome the adversity that we put ourselves in,"  he admitted.  "We knew they were aggressive team, and they made some tough three-pointers.  But they also got about 16 points off our mistakes.  In the second half we flushed the bad from the first half and came out to play the way we thought we were capable of playing."
Sharing the basketball has been a trademark of the now 6-1 Flyers, and five players in double figures looked a lot like what people saw from Hawaii.  Obi Toppin came out and dunked his way to 13 first half points and 17 for the game…Trey Landers shot 75% from the floor on his way to 16 points…Ibi Watson hit 4 of 7 from behind the arc to finish with 12…Jalen Crutcher was 50% from the floor for another 12…and Chase Johnson flashed brilliance around the rim, coming off the bench to lead all scorers with 18 points.
Johnson, whose arms are covered in tattoos, spoke prophetically about Tuesday's 50-point second half and contributions not only from the starters, but from up and down the Flyers' bench.
"We have the capability of being special,"  the red-shirt soph shared with reporters.  "We have so much farther to go and we haven't reach our potential yet.  Sometime during the season it's going to really click and people will see how good we can be.  Our practices are super competitive, everyone going at each other and having fun with it.  There's not many teams that have guys that can come off the bench and give you what we had tonight [double figures]."
And the people were hungry to see it.  An announced crowd of 13,166 oohed and aahed their way through Toppin's dunks and Ibi Watson and Jhery Matos' three-point shooting, seeing first-hand what the Flyers showed in the Pacific…that no opponent and no lead is prohibitive.  And to the question of how to keep this group from believing that they're too special, too soon?  Grant addressed that, too.
"We just tell them the truth,"  he said, with a pause.  "At the end of the day you control what you can control, especially when you're dealing with young people.  Sometimes you need a reality check, and maybe we saw some of that in the first ten minutes tonight."

Translation:  Much the same as what Grant said a week ago, before Maui.  They're still just seven games into a 31-game schedule…there's a lot of be learned about this group yet, and a lot for this group to learn about itself.
"It was good to get back to some normalcy tonight,"  added Trey Landers.  "Everyone saw what we did over there, and we're human.  Everybody's talking about being #19 in the country and you get a little big head – feeling yourself.  And they came in tonight and humbled us a little bit.  We needed that.  It was important to get punched in the mouth.
"But we're a team that shares the ball and I think we had 30 assists tonight.  That was huge and it helped us because that's our identity.  It reminded us of how we play.  A lot of guys making contributions."
They get a better, bigger test come Sunday, when the Flyers travel to Phoenix to play the Saint Mary's Gaels (8-1) out of Moraga, California, and the West Coast Conference.
"I don't know a lot about them, other than they have some really good players,"  said Grant.  "They're extremely well-coached and they have a history and tradition of winning.  They've had some big wins here early (Wisconsin, Long Beach State, Utah State) so our guys will be excited  to go out and play.  It's a great opportunity and a good test against a very good opponent."
Another chance to prove…that no lead, and no opponent is prohibitive.