The Buckeyes go on the road for the first time, and it's a doozy – Roy Williams and North Carolina in the 'Dean Dome', trying to break an ignominious streak.  They've lost five straight in the Big Ten-ACC Challenge.
Columbus, OH – There have been few high-leverage basketball games during the short head coaching career of Ohio State's Chris Holtmann quite like the one coming up against North Carolina in the Big Ten-ACC Challenge.
ESPN will be on hand to broadcast nationally beginning at 9:35 p.m. Wednesday, and with apologies to Duke and Kentucky it can be argued that the Buckeyes are playing against "America's Team'' when it comes to college hoops.
Ohio State (7-0) is sixth-ranked, but is at the stage of redevelopment where the shingles aren't even on the roof since the program withered under Thad Matta.
The Buckeyes are 6-11 in this made-for-television extravaganza against the ACC with five straight losses. They are 2-12 against the Tar Heels (6-1) in all games.
Victory would have every talking head in the media gushing about Ohio State.
Holtmann, though, never faced a greater personal challenge than in November 2014 when he led Butler against these same Tar Heels in the Battle 4 Atlantis in the Bahamas.
Butler fans and its administration were still staggered since Final Four coach Brad Stevens left the season before to coach the Boston Celtics and successor Brandon Miller resigned for family reasons less than four months before the 2014-15 season.
All Holtmann did was coach the Bulldogs to a 74-66 victory over then No. 5 North Carolina that jump-started the team toward a 23-victory season and spot in the NCAA Tournament.
"It was a huge win for our team and for our program,'' he said. "They were top five at the time. It was arguably one of the most important wins that I've been a part of. Job security at that point was pretty much up in the air. Our staff knew that. We were put into a unique situation where the job was handed over to us as a staff, and that win helped solidify us as a staff.''
How important was that Butler victory?
Athletic director Barry Collier sent Holtmann a text message that hinted broadly that the interim tag would be coming off.
"We were kind of wondering, what's next?'' Holtmann said. "It was a big night for us.''
This is a North Carolina team that might want to take out its anger against another Big Ten team after a 73-64 loss to Michigan six days ago.
The Tar Heels, as usual, are stocked with four and five-star recruits starting with 6-foot-3 freshman guard Cole Anthony. Coach Roy Williams starts a front line of 6-10 Bacot Armando, 6-9 Garrison Brooks and 6-8 Leaky Black.
"We're ready. . . . we're ready,'' Ohio State junior center Kaleb Wesson said. "Big Trust.''
Holtmann can tell his players all about the "Dean Dome'' or the Dean Smith Center from his days at Gardner-Webb.
He jokes that Williams "has kicked my fanny'' since that victory in the Bahamas. North Carolina defeated Butler in the 2017 "Sweet 16'' and Ohio State later that year in the regular season.
Point guard C.J. Walker can tell his teammates all about the Smith Center in having played there as a freshman at Florida State.
"The atmosphere definitely was life changing,'' Walker said. "That was my freshman year and it was a dream-come-true to be in that environment. North Carolina is the story – they have great players and a great coaching staff – and have been there before. You have to show up every game because it's going to be a loud environment. You have to be ready for it.''
What is Walker's message to the Buckeyes?
"You have to stay calm and stay poised and know it's going to get loud in the arena if they make a run or big-time play,'' he said. "So just always have poise and know the game is always the same, and that it will just be in a different environment.''
This is just Part 1 of four ridiculously challenging games in December for Ohio State. The Big Ten schedule opens against Penn State on Saturday in The Schott, and the Lions are no joke in having defeated Georgetown and Syracuse.
Then comes another one-two punch with Kentucky on December 21 in Las Vegas and West Virginia on December 29 in Cleveland.
You can be sure that Holtmann has the Buckeyes thinking only about the Tar Heels.
Opposing coaches such as Jay Wright of Villanova have raved about how prepared the Buckeyes are for just about everything that crops up. One coach revealed that Holtmann changed his ball screen defense to foul up his players.
"That's a great question,'' Wesson said of the team's focus. "I would say it's that our coaches are ready for everything. It's about our preparation and things that go into the next game. They just prepare us at a different level. It's down to the details. We're going to know everything and be ready at game time. It's praise to our coaches.''
Holtmann said no one on the team knows how good the team is or how good it can be until it is tested on the road. The Buckeyes have played all home games.
In order to defeat North Carolina, there must be more than someone having a hot hand from three-point range or pretty dunks off the fast break.
Holtmann must prepare for the inevitable runs by the Tar Heels, their incredible depth and, of course, the large crowd.
"You prepare as well as a coaching staff to make sure your guys know what to expect,'' he said. "What's coming? Listen, this is what we expect from them and this is what we're trying to take away. These are the things we're trying to neutralize.''
North Carolina, he said, must earn everything it gets.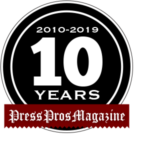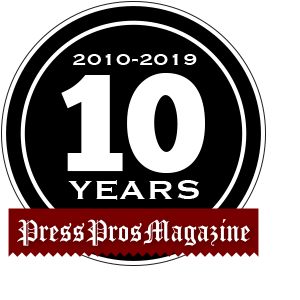 "It's can't be easy for them,'' Holtmann said. "If it's easy for them, that's on us. They just can't get walk-in threes, they can't get to the foul line because we're fouling too much and any great player you have to make him earn it.''
Walker sounded as if he was repeating Holtmann commandments talking about beating the atmosphere and Tar Heels.
"You set the tone,'' he said. "You've got to control the pace of the game and get what you want defensively and offensively. You've got to stop them in transition and make them guard as well. We've got to focus in and lock in defensively. We've got to make them guard. We have got to do what we've got to do.''