After 33 seasons of triumph (and some tumult) one of the true Buckeye basketball legends returns to the high school sidelines this winter.  St. Marys' Dan Hegemier has come back to add to his legacy, and rebuild the Roughriders.
(Ed. Note:  One of the unique opportunities afforded Press Pros has been to sit down with some of iconic coaching names in area high school basketball to get their perspective on basketball then, and now –  Ray Zawadzki (Butler), Wayne Wiseman (Springfield South), Bob Huelsman (Covington), Scott Elchert (Jackson Center), Dick Kortokrax (Kalida), and Jack Albers (Marion Local) have headed that list.  As an overture to the 2019-20 boys basketball season we visited another in that list of 'notables', Dan Hegemier, who coached Fort Loramie to a pair of boys Class A titles and coached New Knoxville to the boys Division IV state title in 2008.  Hegemier owns 524 career wins and is a member of the OHSBCA hall of fame.  He has returned to coach at St. Marys this winter and sat down recently for our latest profile on coaches who have left their mark on the game.)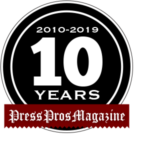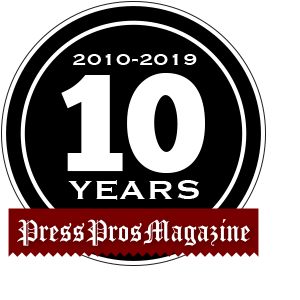 St. Marys, OH – Dan Hegemier laughed when I shared a statement recently…one from former coaching colleague Jack Albers, against whom he coached for years when Hegemier was winning state titles at Fort Loramie and Albers was trying to keep pace as the coach at Marion Local.
It was Albers who told me in an interview three years ago that if you truly love it…you never tire of teaching and competing.  You just get tired of the distractions.
Apparently that's true, as Hegemier announced last spring that he would return to the sidelines for a second tenure as coach of the St. Marys Roughriders this winter, this after leaving that same position following the 2014-15 season.  He takes over for Craig Szymczak, who had about as many vowels in his name, proportionately, as he had wins in his time following Hegemier.  He resigned last spring, as one local writer phrased it, "after enduring a tumultuous four years."
There must be some fact with Albers' words – it never gets old – or else why would someone with a career record of 524 wins, 14 league titles, 16 sectional titles, 11 district titles, four regional titles, and three state titles (two at Fort Loramie and one at New Knoxville) feel a need to do more?  The 67-year-old Hegemier was named Associated Press Coach of The Year three times (1993, 2007, and 2008) and the Ohio High School Basketball Coaches Association Coach of The Year in 2007.   To put a cherry on top…he's been a member of the OHSBCA's Hall of Fame for years.  Simply put, there's nothing in high school basketball that Hegemier hasn't done.  He's even found a defense for the distractions.
"You coach for the sake of the kids,"  he told me recently as his 2019-20 Roughrider team began preparation for the coming campaign.  "You do it because it's fun.  And if someone doesn't like the way I do it, I don't care."
Simple as that.
He's a product of New Knoxville, Ohio, where he graduated in 1970, moving on to get his bachelor's degree from Findlay College, and a masters from the University of Dayton 1982 in Guidance and Counseling.  Remembered as an 'pretty good' high school player himself, he became an apt student of the game of basketball and after playing worked his way up quickly through the ranks to replace George Hamlin as head coach at Fort Loramie prior to the 1984-85 season.  He found athletes like Tom Brandewie and had immediate success, winning the 1987 small school state tournament.  And he rang the bell again five years later, leading the 1992-'93 Loramie team to a 21-1 record and a second state title.
"We had some great battles against each other,"  says Albers, remembering Hegemier's tenure at Loramie.  Albers, himself, led Marion Local to an incredible mark of 14 consecutive sectional titles.
"Dan was always a demanding coach with high expectations for his players.  He had a very competitive personality and he was uncompromising, and that's not popular these days.  I'm sure he's adapted over the years, probably better than me, but I'll tell ya'…I sure miss those days and those games because playing against Dan was a lot of fun."
After leaving Loramie he went back to New Knoxville, a tiny school with about 30 kids in the graduating class of 2008, 15 of them boys.  But Hegemier took those boys and crowned a perfect 27-0 season by winning the 2008 Division IV title over Worthington Christian.
Today, like Albers, Dick Kortokrax (Elida), and Ray Zawadzki (Vandalia Butler), there's still a lot of 'old school' to his methods.  Players earn time on the court.  He emphasizes team basketball, takes a dim view of individualism or self-expression, and complaints from parents about playing time are their issue, not his.  And that competitive personality? It's part of his legend.
"I worked around him for ten years,"  says former WMVR play-by-play man Joe Neves, and current Press Pros contributor.  "If you ran into Dan during the week he'd talk your leg off.  But if you approached him on game day, or before the game, he might not speak to you at all.  He was, I guess you could say…intense."
That intensity, and his way, eventually rubbed some the wrong way, leading Hegemier to an abrupt resignation from Fort Loramie after sixteen years, following the 1999-2000 season.  Subsequently, he came back to coaching four years later at New Knoxville, won the 2008 state title, resigned in 2009, then came back to the sidelines the following year for his first tenure at St. Marys in 2010.  The first, and most obvious question presently for Hegemier was…why come back to that job again, and why now?
"I've lived in St. Marys, I married a girl from St. Marys in 1976, I've been here the whole time with everyplace I've coached,"  he says.  "After their season last year four of this year's seniors came to my house on a Sunday afternoon and asked me to coach, and that's why I'm doing it.  That's never happened before, but I've known the kids for a long time, they've been in my camps, and I wasn't going to tell them no."
And has he adapted, as his long-time friend and colleague Albers suggests?
"I don't care about any of that,"  Hegemier says, flatly.  "I don't care about distractions, parents, anything.  All I care about is gettin' on the floor and teaching the game of basketball.  That's it.  I enjoy seeing kids play hard, become good teammates, and do things the right way.  And that's what we're trying to do at St. Marys.  There are distractions with anything you do, but the only way I'm going to coach is if I have kids who care about the game.  I want kids to listen to their coaches, what they have to say, and when that stops I'll walk away."
But still, the modern contradiction of being at the beck and call of your detractors…that everyone deserves to be heard, and that every would-be player must have a positive and fulfilling experience.
"I don't care about that,"  he insists.  "I just don't care, and that's about as truthful as I can be.  I'm not going to BS anyone…I just don't care.  I'm going out there, I'm going to coach kids, and that's the way it's gonna' be.  If they don't like it, then I'll leave.  But I'm gonna' be up front, I'm gonna' be honest with people, I'm gonna' give kids a chance to play so the staff can see if they can do what we want them to do.  If they can, that's fine.  If they can't…they just can't do it.  I don't know how to do it any other way."
But his is not the voice of choice in a day of 'understanding', 'kinder', 'gentler', and participation trophies.  Dan Hegemier didn't grow up that way, didn't succeed by those means, and he's not about to change now.
"I grew up in New Knoxville on a farm, milking cows,"  he shares.  "I learned what hard work meant.  As a player I was average, at best, but I loved to play the game and I enjoyed playing basketball more than milking cows.  I loved being around the game and I picked up a lot.  Basketball is no different than major league baseball.  How many great coaches and managers are there who were never great players?  I learned that even if you love something you just can't get by on talent.  You have to see things for what they are.  You have to 'work', and I guess that's what shaped me as a coach.  You just can't roll the ball out there and be successful."
After 16 seasons and those two state titles at Fort Loramie, it was assumed by most that Dan Hegemier was as much a fixture there as routes 66 and 705.  Yet, at the end of the 1999-2000 season he abruptly left, a shocking move to many who knew the Loramie culture and their appreciation for winning basketball.  The trophies, the photos are still proudly on display, testament of his influence on the program and the community.  But there were whispers that Hegemier had worn out his welcome, that he had grown bigger than the job, and answers as to why he left became a subject of rich debate.
In his own words…..
"There came a point where I felt I was just going through the motions – felt the community felt the same way – and sometimes you just have to walk away.  I needed a break.  The whole time I coached there I was still living in St. Marys so there was a lot of time and driving back and forth.  I didn't feel as effective as wanted to be.  I felt I lost the confidence of some people in town, and I didn't want to fight it anymore."
Still, he was winning, and winning and a loss of confidence rarely go hand in hand.
"It's Fort Loramie, baby,"  he smiles.  "They're great people.  They're hard-working people.  I have a lot of very good friends down there, and the guys that I coached still come to my house.  I loved being there, I loved the attitude of the kids and how much they cared about playing, but it can be tough.  They expect a lot.  They're talented people, they're smart people, and they want the best.  Drive through Loramie and you can see it.  They love their school, they love their church, and I won't say a negative thing about Fort Loramie.  But they demand excellence, or better, even when you're 5-0."
Regrets?
"No, and there were no hard feelings,"  he adds with a smile that lends to interpretation.  "Nobody is guaranteed anything.  No one is irreplaceable.  And when I won in 2008 with New Knoxville there was no sense of vindication.  That was just the matter of having grown up there, of knowing all the kids and the families – all the cows – and we had gotten beat the previous years in the regional final.  So to come back in the next year and win was very, very special to me.  That was a great group of kids and I give a lot of credit to the parents of that team.  They made a tremendous commitment."
The game has changed, even if Dan Hegemier hasn't.  At 67 he still looks like the man you knew back then, as comfortable in his own skin as ever.  As for basketball, the game is predicated now on individualism, plagued by a lack of fundamentals and declining shooting percentages.  Kids would rather play than practice, and parents in too many cases are looking for a dividend that simply isn't there.  Hegemier acknowledges all of this and goes on about his business.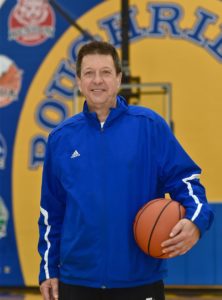 "The game will never go back to what it once was,"  he says without hesitation.  "You have to play in space more, you can't run as much half court as you once did – you don't try to jam the ball inside.  It doesn't work.  Kids don't want that.  They want to go up and down, up and down, like they see in college and in the pros.
"But everyone still plays defense, in the college and in the pros.  And they play hard.  So that's the thing you can't let go.  You've got to emphasize defense and rebounding to kids.  Don't turn it over.  The stuff I ran in 1980, in 1990, and 2000…I can't play that way anymore.  You can still run the 'flex' somewhat, but you have to let kids play in space.  You've got to evolve, like Jack (Albers) says.  Some things still work, but a lot of them won't."
Father and grandfather, he'll quickly show you photos of those in his life who now mean the most.  And yes, he's still a steward to the game he so obviously loves.  Dan Hegemier ain't for everybody, and he never has been.
But he is a ray of hope for kids who love the game he loves, and are willing to work.  He knows what he knows – from cows to Converse.  Old school is still the best school.
Disagree if you will.  It's OK.  He doesn't care!