Fields masterful in 56-27 victory in Ann Arbor … Dobbins also bolsters Heisman case by running over and through Wolverines … Buckeyes solidify hold on No. 1 ranking going into Big Ten championship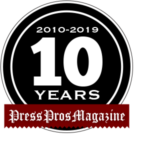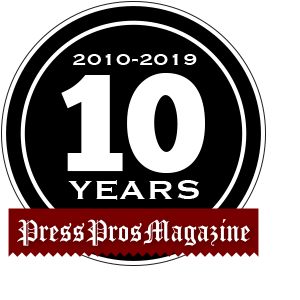 Listening to all the commentary this week, you'd have thought the Ohio State-Michigan game was going to pit two evenly matched teams against each other and that the Wolverines had their best chance in years to finally end their misery.
Here's just a sampling of the prattle: Ryan Day is no Urban Meyer, Justin Fields has never felt the pressure of the rivalry, and Jim Harbaugh has been too good over a long career to start 0-5 in the game by which all coaches on both sides are measured.
But one thing I kept coming back to was the talent gap in the programs. Did people think last year's 62-39 thrashing was a fluke?
In the last five recruiting classes — which make up the majority of the current rosters — Ohio State has landed 42 top-100 prospects, while Michigan has signed 18. A few have moved on, but that's too great of an advantage in personnel to think highly motivated players or any other factor would somehow make the difference.
That's probably as good an explanation as any for why the Buckeyes enjoyed a 56-27 heinie-smashing to complete a 12-0 regular-season, giving them eight straight triumphs in the series for the first time, 15 victories in their last 16 meetings and, going back to Jim Tressel's first year, 17 wins in 19 tries.
They showed why they're the nation's top-ranked team by tallying touchdowns on four of their five first-half possessions, not counting a kneel-down before halftime, and then rambling to the end zone on their first two possessions of the second half. And it hardly required much stress or strain.
Fields had four TD passes, giving him 37 with just one interception this season, and topped 300 yards (302 to be precise) for the second time in three games. He's also rushed for 10 TDs this year.
Unless Joe Burrow stinks in the SEC title game, the former Ohio State player will win the Heisman. But Fields likely locked up his ticket to New York as a finalist.
And seated right there beside him should be J.K. Dobbins, who rushed for 211 yards and four TDs on 31 carries. He's quick, strong and decisive and can spurt through birdhouse-sized holes.
He also had his "Heisman moment" that seems to sway voters, taking a fourth-quarter run 33 yards to the goal line and then soaring over a tackler while stretching the ball with one hand just inside the pylon.
He's rushed for 1,657 yards and 19 TDs with a 6.6 average. He's also a threat out of the backfield (19 catches, 200 yards, 2 TDs).
Of course, none of that would be possible without offensive linemen blowing defenders backward. And while pass-blocking may not be their forte — and Fields' ability to sidestep rushers has been huge — they might be the best run-blocking unit the Buckeyes have ever had.
Uh-oh: The heart-stopping moment all Ohio State fans have dreaded finally occurred. Fields went down at 7:44 of the third quarter when tight end Luke Farrell was pushed into his left knee. And it looked bad enough that many in Buckeye country were no doubt firing up desperation prayers.
Chris Chugunov hopped off the bench and led the Buckeyes to two first downs. And then Fields reappeared wearing a bulky brace, and, on his first play back, threw a pinpoint 30-yard TD pass to Garrett Wilson for a 42-26 lead.
Disaster averted.
Defense tested: The Buckeyes went into the game allowing the fewest points in the nation (while also scoring the most), but their pass defense was exploited in the first half with Shea Patterson going 14 of 19 for 250 yards and a TD.
That probably wouldn't have happened if Shaun Wade, the Swiss Army knife of defensive backs and a possible first-round NFL draft pick, hadn't been sidelined with an injury.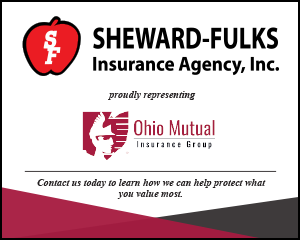 Valuable safety Josh Proctor also was out, meaning the Buckeyes had to dig deep for reinforcements. And that callow group needed two quarters before settling down.
Patterson went 4 of 24 for 55 yards with no TDs and one interception after halftime. And the Wolverines were never much of a threat on the ground, finishing with 91 yards on 26 carries (a 3.5 average).
One last gasp: Momentum seemed to flip when Wilson muffed a punt for the second time this season late in the third quarter.
The 13-ranked Wolverines (9-3) were held to a field goal, but they forced a three-and-out and scored while also converting the two-point conversion to make it 42-27 with 14:23 left.
But on their next series, they gambled on fourth-and-1 from their own 29 with 12:17 to go. The Buckeyes stuffed the run, scored twice more and then summoned the second-stringers to mop up. That's something we'd never see in the days before the rivalry became so one-sided.
Good call: The Buckeyes' second scariest moment (after the Fields injury) was when Jordan Fuller was called for targeting with 9:23 left. If the penalty stood, the rock-solid safety would have missed the first half of the Big Ten championship.
While player safety is a priority, we've lurched too far into nonsensical calls. But Fuller, who led with his shoulder in a bang-bang play, was correctly given a reprieve when the call was reversed after a review.
Michigan miscues: The Wolverines will point to a multitude of mistakes as the reason for their downfall (don't believe them), but they certainly didn't help themselves on a day when they had to be practically perfect.
They scored on the first possession — marking the first time the Buckeyes allowed points on the opening series — but they missed the PAT. The 6-0 lead was still Ohio State's largest deficit this season.
They lost a fumble on a botched shotgun snap in the red zone.
After tackling Dobbins, Carlo Kemp held on to his foot, loosened his shoelaces and then pulled his cleat off. He was flagged 15 yards for unsportsmanlike conduct. A 14-13 deficit soon became 21-13.
Donovan Peoples-Jones appeared to make a third-down TD catch in the second quarter, but he was hit hard, and the ball squirted out. They had to settle for a field goal.
They were flagged for off-sides when Ohio State was punting on fourth-and-4 from its 43, giving the Buckeyes a free first down, which led to a TD.
You can't be serious: Reader polls in the Columbus Dispatch and Toledo Blade asked fans what they'd prefer between beating Michigan and not making the playoffs, or losing to Michigan and winning the national title.
By a margin of roughly 60-40 in both newspapers, fans chose winning it all. Which is still rather shocking.
Prior to the playoffs, I understand that a season couldn't be a success without beating your arch-enemies. But do you think Alabama cared much in 2017 when a national title run included a loss to Auburn? Doubt it.
That passion, though, might be the fuel behind the almost two-decade dominance.
And Buckeye fans are in position now where they may not have to choose between the two.