It took a while, because Mechanicsburg didn't make it easy.  But once again Anna proved to have to0 much size, speed, and Riley Huelskamp…as the Rockets earned their way to the Division VI state finals.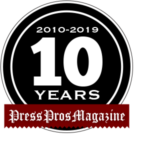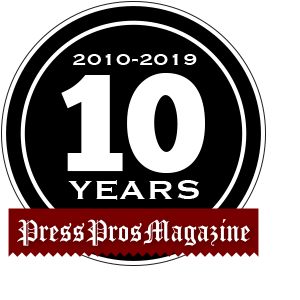 Wapakoneta, OH –  For a half the Mechanicsburg Indians made it tough – a game of it – proving they belonged with one of the MAC's three co-champions this year in Friday night's state semi-final game at Harmon Field.
Trailing 7-6 at at the end of the first quarter, and just 14-6 by halftime, Coach Kurt Forrest's football team had given as good as they got…doing their best to keep All-State running back and the area's best football player, Riley Huelskamp, in front of them.
But three plays into the second half they lost containment for just an instant…and that's all it took for the Rockets' meteor to get to the sideline, turn upfield, and race 78 yards to score;   and for all intents ice an eventual 36-6 Anna win, sending the MAC's Division VI representative to their first appearance in next weekend's Final Four in Canton.
"It's amazing,"  said quarterback Bart Bixler, afterwards.  "We've been saying since summer that we compare everything to our Week 15 opponent, and now we get to do that.  We're ready to take that trip to Canton."
Mechanicsburg, out of the Ohio Heritage Conference, and a team that will hit, and fight, and claw with the best, probably had its own idea of what's amazing, the latest victim of a Riley Huelskamp highlight film – 246 yards on 24 carries, and four touchdowns in an effort where for a couple of series he had to play quarterback.
"He's really good,"  said one disappointed Mechanicsburg player following the post-game handshake line.  "He breaks tackles.  He runs hard.  And he does his job on every play.  He's the best we've seen."
The 'Burg did everything they could do to grab, hold on, and at least get in the way of Huelskamp, who with Friday's performance grew all the more close to 2,000 net rushing yards for the season.  The problem was, Anna's dominance in the trenches – that big offensive line that outweighed the Indians by at least twenty pounds a man, and a unit so rehearsed over the past fourteen weeks that there's very little they haven't seen and that they're conditioned to handle.
They had to know – the films don't lie – that Huelskamp and Bart Bixler were going to run it at least fifty times behind that line and in a game of this magnitude.  And yet, on the Rockets' first series after forcing a Mechanicsburg punt, Bixler threw the ball…to Nolan Emerson, who side-stepped a pair of tacklers and raced 66 yards up the sideline for an opening score at 7:41 on the clock.
Mechanicsburg seemed unfazed, coming right back up the field to score 37 seconds later on a 65 yard by Chayse Propst.  The Indians attempt for the PAT went wide right, however, and Anna held a 7-6 advantage entering the second quarter.
It stayed that way for 6 minutes and 58 seconds, until Bixler, Kam Steward, and Huelskamp could work the ball upfield and Huelskamp could lunge the ball into the end zone from eight yards out to make the score 14-6 at the halftime break.
"We felt pretty good at that point,"  said Mechanicsburg coach Kurt Forrest.  "For the first half it was one heckuva' game, then we had them third and 8 on their first possession in the third quarter and we gave up the edge on that play.  #20 is a fantastic ballplayer, and Huelskamp took it to the house.  You have to be super fundamental at a time like that, and he took advantage.  You can't make that mistake and expect to win big ballgames at this level."
And his words turned prophetic as Anna's defense turned up its own level of play to shut out the Indians for the entire second half.
In the meantime Huelskamp was anything but done, and in the wake of some drama at the 4:00 mark of the third quarter when Bixler went down under a twisting tackle attempt by Mechanicsburg's Caden Coleman.  Prostrate on the ground for about two minutes, the Rockets' quarterback got to his feet and left the field under his own power but missed the remainder of that series of downs, as well as the next two.  Caught off guard, Rockets coach Nick Marino sent Huelskamp behind center in wildcat formation for a couple of plays.  Mechanicsburg seized the moment, forcing a third down and long yardage.
Out came sophomore Brandon Axe, Bixler's understudy and totally cold except for a few quick warmup throws on the side.  And on his first pass attempt he hooked up with teammate Isaac Lininger for a leaping catch and 35 yards down to the Mechancisburg four yard line.  From there Huelskamp took over, running it in on the next play to make the score 28-6.
Bixler passed whatever questions they had for him on the sidelines and eventually came back to the game midway through the fourth quarter, showing he was no worse for the wear.  On his fourth play from scrimmage he handed the ball to Huelskamp, and yep, you guessed it…35 yards and a touchdown, the final points of the game.
Bixler, on his return to the game:  "I just got my bell rung a little bit.  I've had concussions in the past, but I was OK.  Riley and Brandon stepped in, but I wanted to get back out there as quick as I could.  We were doing great things tonight and I want to be there to carry it on next week.  Mechanicsburg plays hard, they'll hit you hard and clean.  That's a great team we beat tonight."
It was business as usual for Riley Huelskamp, whose game amounted to more than half of Anna's total of 424 yards for the game (279 rushing and 145 passing) – all except the diversion of having to take a few snaps at quarterback.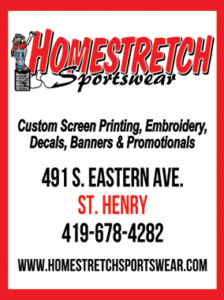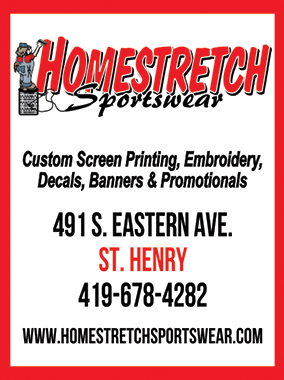 "I've done it before, I took at snap in the Minster game,"  said Huelskamp.  "And Brandon came in and made a good throw.  But it was good to see Bart come back out.  It makes things more comfortable and things work a lot better when he's on the field."
He wore the broadest smile of the night, proud of his team's grit, commitment, and accomplishment in making the state's final game.
"We're a team.  We're brothers.  And we fight for each other,"  he said.
Mechanicsburg would finish with 206 total yards, a big chunk of that coming on the ground (190 yards) and from junior Chayse Propst, who was impressive in a losing effort.
"We had to play hard,"  said Nick Marino.  "They're a feisty team and they probably attacked as well as anyone did all year.  We know each other well, and that was an advantage for both teams, but we had to play well.
And a couple of anxious moments…
"Hated to see Isaac Egbert go down with a shoulder because he's our leading tackler,"  said Marino.  "But he told me he's playing next week no matter what.  And I'm glad that Bart was OK and was able to come back in play. That was a little scary."
And he would rather Riley Huelskamp keep his day job, instead of playing quarterback.  Would he not?
"Yes,"  laughed Marino.  "We'd prefer that, but he doesn't run the ball bad from back there, either.  He's good enough that he can do that (play quarterback), to0."
It took them twenty years, an association with the state's preeminent football league, and their fair share of frustration to finally get to Canton.  Prior to this year Anna had but two playoff victories in thirteen tries, those wins coming in the first rounds of 2005 and 2009.  But for a school with a basketball pedigree, this title chance – in football – has been worth the wait.
"It's a big thing – a big thing for our football program,"  said Athletic Director Mike Muehlfeld.  "But it's a big thing for our community, as well.  You saw the size of our crowd tonight.  It's very rewarding after twenty years to go to Canton.  It really is big."
And for a Shelby County League school in everything else (but the first to play for a title in football), Muehlfeld was quick to distinguish:  "Tonight we're the MAC".
Just as apropos, Brian Rioch, the original coach and architect of Anna was on hand to see it.
"No need to speak about it in past tense, it's just fun to see this,"  said Rioch.  "It doesn't matter who's coaching, Nick does a great job and we've got outstanding football players.  It's been great to be a part of it and we've got one more week to go."
Anna (13-1) will face unbeaten New Middletown Springfield (14-0) in next week's Division VI title game, 10 am Friday morning, at Tom Benson Stadium, in Canton.