We'll all watch.  But I will smile at all the hype given, and the beer guzzled, in preparation for Saturday's renewal of the 'rivalry'.  And I'll share what I've learned over the years from those who've lived it from the other side.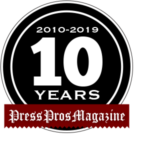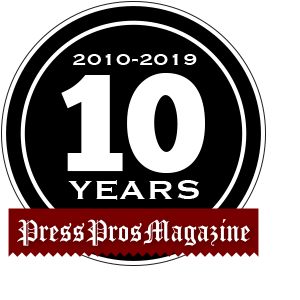 A friend from Columbus sent me an email this morning with a photo of the 1901 (he says) Ohio State-Michigan game…showing horses and wagons parked outside the fence.
Someone else had added this to the photo:  Parking was only $5.00 back then!
The older I get the more I'm struck by the silliness of this thing, fully understanding and appreciating rivalries…but I'm also appreciative of facts – hard, cold facts.  And with Ohio State having won 16 of the last 18 games, and 14 of the last 15, there really isn't much to appreciate presently in terms of the rivalry.  If the Ohio High School Athletic Association was in charge of this there might be talk of competitive balance.
But the rest of what I know about the OSU-Michigan series is worth knowing, and appreciating, too.  Because there was another time when the rivalry was reeling from the effects of competitive imbalance, and if not for the collaborative efforts of Woody Hayes and Bo Schembechler (who took over at Michigan following the 1968 season), there might not be any talk today about "the team up north".
There are tons of stories about Woody and Bo being bitter enemies.  It makes for great copy come the big game in November, but it wasn't true.  Bo Schembechler played for Woody at Miami University and later coached with him as an assistant at Ohio State.  They were close friends and they were smart marketeers.  A "good story" about their imagined hatred went a long way towards filling the "Horseshoe" and "The Big House" on Ohio State-Michigan game day.  It was just good business and Woody and Bo knew it.
The late Bert Charles, a long-time Buckeye broadcaster and radio executive in Columbus once confirmed that while Ohio State and Michigan was always a game of heated interest, it became a red-hot when Woody turned the Buckeye program around in 1968 and after Bo came to Michigan in 1969.  Both programs were coming off periods of indifference among the respective fan bases.  Prior to quarterback Rex Kern and a national championship in 1969 planes were flying on game days in Columbus dragging banners that read "Good-bye Woody".
As late as the 1966 OSU-Michigan game, Ohio State was NOT sold out, and throughout the 60's, prior to Kern and the '69 national championship team, the horseshoe was routinely drawing 60,000 for home games.
Schembechler as an assistant for Hayes at Ohio State from 1958 to '62 prior to his taking the head coaching position at Miami of Ohio.  They were of like makeup, "Two peas in the same pod,"  said Charles.  "And when Woody needed an advocate on his staff he always turned to Bo.  He was the fair-haired boy and Woody highly promoted him for the Miami job in 1963."
And both saw opportunity when Schembechler returned to the Big Ten and Michigan in 1969.
"I guarantee you Woody and Bo had a marketing strategy for the Ohio State-Michigan game,"  said Charles, when he first told me the story in the mid-70s.  "Back then they couldn't fill the stadium and Woody was determined to fire up fans and alumni.  Those stories about Woody running out of gas in Michigan and pushing his car to the state line to fill up?  I knew assistants that claimed it never happened.  But it helped promote the Michigan game."
And for his part Schembechler did his best up north, painting Hayes as the villainous raider who stockpiled talent from both states just so they wouldn't play against him at Michigan.  And, it didn't hurt the cause when Bo returned the favor, recruiting several high-profile Buckeyes that did eventually swing the tide in Michigan's favor in the game against Ohio State.
"Don't get it wrong,"  Buckeye equipment manager John Bosick once told me.  "The two schools didn't like each other in football, but Woody and Bo really made the most of the opportunity.  They talked about it all year and it sold tickets.  It made the game a special event.  And as a result they both benefited with recruiting.  The best high school players wanted to be a part of the rivalry.
"And did you ever hear of an Ohio State-Michigan rivalry in basketball, or the other sports?"  he added.
Years later, when I was umpiring in the minor leagues, former Michigan quarterback Rick Leach was a centerfielder in the Tigers organization, playing in Evansville, Indiana (AAA).  I once asked him about the Ohio State-Michigan rivalry.
"It was just another big game,"  said Leach.  "Both teams were good then, but the game that meant the most in Michigan was with Michigan State."
And in fact, when I traveled to Ann Arbor for the OSU-Michigan baseball series last spring I asked an attendant working at Ray Fisher Stadium (where the Wolverines play) if that was still true?
"More than ever,"  he said.  "When Dantonio came to East Lansing he made it a priority to be the best team in Michigan, and that's changed what the Ohio State game means to a lot of people up here."
Since Woody and Bo, the rivalry in Ohio got a shot in the arm when John Cooper lost all those games to Michigan, the reverse of what's happened since 2000.  People in Ohio were hungry here for wins.  Jim Tressel and Urban Meyer delivered.
But back to Woody and Bo, just a day after Hayes' firing in 1978 a Dayton businessman named Bo Foreman provided his private plane to fly to Ann Arbor and bring Schembechler back to Columbus to meet his old coach and colleague at his Upper Arlington home. The two spent the day together discussing the past, as well as the future, and at the end of their visit Hayes accompanied Schembechler on the plane back to Ann Arbor. A friend in Vandalia has a pair of red plastic drink cups retrieved from the plane that day that are marked, "Woody's cup" (and the date), and "Bo's cup" (and the date). So much for the intense dislike between Woody and Bo.
They'd both laugh now if they saw the price of a ticket for Saturday's game.  Both were fiscal conservatives and both preached priorities of life outside football.  Neither would have paid $5.00 to park.
But owing to at least one Hayes concession to progress, he wouldn't have come in a horse and wagon, either.  Woody always drove a Buick!