Fort Loramie followed up its eye-popping win in the season opener with a resounding performance in its home opener.  A word to the wise…they're good, they're deep, and they're focused.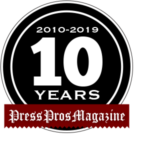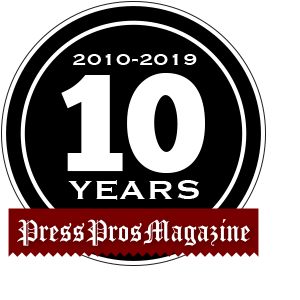 Fort Loramie, OH – It went unnoticed to most because of last weekend's playoff football games.  But somewhere in Ohio Division IV women's basketball…someone was bound to see  that Carla Siegel's Fort Loramie Redskins held defending state champion Minster to just 19 points on its home court in a 47-19 season-opening win.
And that should have been a bad omen for the Fairlawn Jets, Loramie's home-opening league opponent Tuesday night…because Fairlawn doesn't have near the athletes or the defensive prowess of Minster.  As a result, they paid the price.
Loramie streaked out to a 50-8 halftime lead, subbed freely throughout the game, and finished the night by holding Fairlawn to two fewer points than Minster in an 84-17 win!  And for added perspective, Fairlawn came in with a season-opening win of their own…by 15 points over Covington.
It looked all too familiar Tuesday.  Loramie hit five of its first six shots from the floor, went immediately into their full court pressure defense, turned Fairlawn over repeatedly before the Jets could settle in (they never did)…and before you say Nate Lessing (all-time SCAL boys scoring leader from Fairlawn) the Redskins were up 22-4.
The rest of the familiar Loramie script?
They (Loramie) always shoot for at least twenty points in transition.  Tuesday they had 40.
They always stress ball movement and make the extra pass for the high percentage shot.  Tuesday they shot in excess of 50% from the floor.
They have a bevy of experienced three-point shooters that had a field day against Fairlawn's outmanned defense.  Tuesday Loramie hit 9 of 20 from behind the arc (45%).
They stress sharing the basketball and the scoring load.  Tuesday they finished the game with five players in double figures.
They have more athletes – almost more than enough seats on the bench.  Siegel subbed freely and everyone she put in played equally well, like interchangeable parts.
They've played together for three years, at least three principles having played significant minutes as freshman;  and they're still young.  They graduated none from last year's 26-2 team and have just four seniors this year (Macy Imwalle, Marissa Meiring, Kennedi Gephart, and Taylor Ratermann).
And some of their most dynamic players – Caitlyn Gasson, Kenzie Hoelscher, and Ava Sholtis, are still sophomores and juniors.
So what was there to say from Carla Siegel, always her own worst critic, following a home-opener where her team didn't just double the deficit, or triple, or even quadruple it…they quintupled it!
"Well first, we got a lot of players in the game and they were able to get a lot of minutes,"  said Siegel.  "And we weren't really very pleased with our transition offense in the game with Minster, but give Minster credit because their defense is really good.  So we challenged the girls today to sprint the floor harder, and they did.  Our spacing was better, passing was better, and those were the things we focused on in yesterday's practice.  It was good to see them perform those things today.
"We had 27 assists today, and I told them at the beginning of practice that we have so many good players we really don't have a starting five…it's more like a starting nine.  So we need to be selfless with our play and I think we had that.  The passing was good and they gave the ball to teammates with better scoring opportunities.  I loved the energy, the excitement, and the team concept is really big for us this year,  and that showed."
To her point about sharing the basketball:  Everyone scored, led by Marissa Meiring's 15 points.  Hoelscher and Dana Rose each had 12.  Corynn Heitkamp had 11 (and three 3s).  Taylor Ratermann had 10 (and a pair of 3s).   Kennedi Gephart had 5.  Sholtis, Jadyn Puthoff and Clara Gephart each had 4.  Gasson and Macy Imwalle each had 3.  And Colleen Brandewie contributed the 84th point, with a free throw.
Lonna Heath led Fairlawn with 9 points, while Ashley Roush and MaCalla Huelskamp chipped in 5 and 3 points, respectively.  They were the only Jets to score.
In all her years, the state titles, and the state runners-up teams she's had, Siegel has had some incredible athletes – Janelle Olberding and Darian Rose among them.  This team rivals the best of those teams in terms of athleticism, and has more depth.
"The difference with this team is how much deeper we can go,"  adds Siegel.  "Any time you can go seven or eight deep you're happy, and with this team we can go ten or eleven deep.  We can sub freely without losing anything and we have more length than with teams in the past – long arms that can create havoc in the half-court set.  And defensively, I'm very happy with what we've done in our first two games.
"The other thing is the girls who've played since they were freshmen, so there's experience.  And there's shooting depth.  Taylor Ratermann is a deadly outside shooter.  And of course our defensive intensity needs to be there.  Caitlyn Gasson showed that tonight – scrapping, getting steals, and turning steals into easy baskets.  She leaves it all on the court."
But good teams need to be challenged, and the biggest challenge for Siegel and the 'Skins may be their schedule.  At this point they have to be considered prohibitive favorites in the Shelby County League race, but their sites are much higher.  While this group is together they want that third state title in Division IV.  Who can challenge them out of conference, and from their region?
"It's a concern, but we've talked about it in terms of not worrying about yesterday or tomorrow.  Our goal is to worry about today, and today only.  So that's what we say in the locker room before every game.  What are you going to do today to become a better player?  And what are you going to do today to make our team better?  And we have some good teams out of conference that will give us a really good test.  We're playing at Berlin Hiland, we have Liberty Benton on the schedule, and we'll play a lot of teams from the MAC.
"But it's important to be selfless, and what we can do on an individual basis day to day to become a better team.  If we can do that we can do amazing things this year."
Along with area teams like Tri-Village, and perennials from other regions of the state, they'll be considered a favorite to do those things.  The first and biggest question for now is…is Fort Loramie the best Division IV team out there when the first rankings come out?  They've done nothing but add fuel to their case with their first two wins.
And certainly…no argument from Fairlawn coach Gavin Cathcart and the Jets.  Who, by the way, get to play them again.