Kent State proved to be more major than 'mid', but the Buckeyes kept their record clean with a 71-52 win Monday night in St. John Arena.
Columbus – Ohio State coach Chris Holtmann might as well have been walking on a fault line midway through the second half when, red-faced and pointing a finger for emphasis, he barked at official Larry Scirotto and barked some more.
His face was flush and similar to the color of his sport coat that was a cross between salmon and mauve.
Center Kaleb Wesson had just been called for charging and it was his fourth foul of the game with 11 minutes, 47 seconds remaining to play.
There was a lot more emotion in the offing when, six minutes later, a scrum of players began pushing, shoving and hollering at one another underneath the west basket in St. John Arena in a testosterone-infused rage.
Technical fouls were called on Kent State guard Anthony Roberts and the Buckeyes' Andre Wesson. Scirotto, Mike Eades and Brooks Wells went to video replay to find out if any other shenanigans went on.
In the end, Ohio State held the Golden Flashes scoreless for almost seven minutes down the stretch in banging out a 71-52 victory before 8,850 on Monday night.
Wesson totaled 17 points and six rebounds despite playing 21 minutes and guards Duane Washington, Luther Muhammad and D.J. Carton were next in scoring with 16, 13 and 11 points, respectively.
It was a game that had to keep Holtmann awake until way after the clock struck 12, and part of that might have been excitement with the way his men played as much as his heart racing.
"To be honest, we needed a game like this,'' he said. "I give our guys credit. It was a good win for us. We need to play better and we need to coach better. Our guys were unbelievable in the timeouts communicating. They probably had a little more composure than I did. ''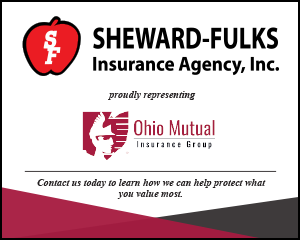 Holtmann had been telling anyone who would listen in the days leading to the game that Kent State (5-1) was a top shelf mid-major team that would not go away easily into the night.
Flashes coach Rob Senderoff said the difference was the Buckeyes physical strength and will to win. He saluted strength and conditioning coach Quadrian Banks.
"Give them a lot of credit,'' Senderoff said. "They continued to grind and continued to make the plays to win the game. Whoever their strength coach is deserves a raise. These guys are ridiculously physical and tough. I thought our kids really competed hard and made it a game. I don't think the final score is indicative of the game.''
The Flashes aren't kids in that four seniors start and a fifth comes off the bench. There are four juniors on the roster.
Washington, a sophomore, was asked what the players learned about themselves playing in such a tough game.
"Today we learned that . . .'' he said, stumbling for the proper words.
Muhammad, sitting to Washington's left in the interview room, helped out his teammates.
"We're fighters. . . . we're fighters,'' he said.
"Yes, I'd say we're fighters,'' Washington said.
Ohio State gave itself breathing room and looked to be on its way to the expected rout when Carton hit a three-pointer from the side for a 33-19 lead with two minutes remaining in the first half.
The lead grew to 40-23 on Muhammad's trey from the baseline 2 ½ minutes into the second half.
But Kent State (5-1), behind forward Danny Pippen and Antonio Williams, refused to play the part of a mid-major not being able to handle the big stage.
Pippen, 6-foot-9 junior, made an 8-foot shot while staggering toward the basket and ready to fall to cut the deficit to 47-42 with 12:48 left to play.
The Flashes kept coming and tied it at 48 on a free throw by Williams.
Suddenly, the words "bad loss'' in the eyes of the NCAA tournament committee had to be going through everyone's thought patterns.
Kent State had a chance to take the lead, but a three-pointer by Anthony Roberts didn't fall.
"We missed a pretty good look from three with the shot clock winding down,'' Senderoff said. "If that shot went in, this game could have gone down to the wire.''
That's when Holtmann got what he wanted from the Buckeyes, and that was a young, developing team facing its first test of the season and coming through with high marks.
Muhammad hit two free throws for a 50-48 lead with 10:09 left, and he and his teammates kept grinding.
During the clinching 14-0 run, Ohio State made 11 of 14 free throws and turned Kent State's offense into mush with tight defense.
There were thousands of empty seats in the ancient barn, but Holtmann credited the fans for pumping up his players.
"This place was loud. St. John Arena was fantastic,'' Holtmann said. "I thought the energy in this place made a difference during a stretch where we needed it. I'm glad we played a game like this because our fans were unbelievable.''
The exclamation point was a pretty lob from Washington to Carton on a fast break that resulted in a vicious one-handed dunk and 63-48 lead.
End of drama. End of challenge. Thanks for coming, Kent State.
Senderoff said Ohio State gobbled every rebound, and there were many available with Kent State going off the tracks offensively.
"I thought we had too many one-on-one plays, and you can't beat a really good team that way,'' he said. "You are playing Ohio State at Ohio State and you are down 16. If you are not excited at that point when you battle back and tie it, something is wrong with that. Did we get out of character and try to do a little too much? I would probably say you are right.''
The fitting example of the Buckeyes' will to win, Senderoff said, is 6-8 junior forward Kyle Young. Young took four shots and scored four points, but was invaluable in so many ways.
"Kyle is one of those guys who impacts winning,'' he said. "Not everything he does looks the best, but he competes at a really high level. Tonight, he took four shots. I don't think he goes home caring how many shots he took. If he took two and they won and played the way they played, he'd go home and feel just as good as the night he scored 17. To me, that's special. That's what everyone is looking to have on his team.''
Muhammad was another player making a big difference despite taking six shots. He was 7-for-7 at the free throw line and helped shut down Williams.
There was nothing intricate about the job he did, Muhammad said.
"I'm a defense-first guy – that's what I do – that's what I like to do every night,'' he said. "I knew he was a drive-first guard. He gets paid to pass, but he can shoot a lot and is athletic. I tried to be solid and make him earn it. It's being the tougher team, to be honest. With teams like that, you have to match their energy and set the rules from the start.''
Muhammad said the Buckeyes "could have come down chucking up shots and trying to make hero plays,'' but chose to take it one possession at a time and think defense first.
Ohio State won the backboards 41-27, made 22 of 30 free throws, had 17 points off turnovers and 13 second-chance points.
Pippen made 7 of 16 shots and Williams 7 of 12, but the rest of the team went 7-for-29 from the floor.