Covington lost two key players early in its regional semifinal game, but the "next man up" mentality lifted the Buccs' to a 36-20 victory and spot in next week's regional title game.
Xenia, OH – Bend but don't break.
That's the battle cry from the Covington Buccaneers this season. And on Friday night that phrase was more literal than the Buccs preferred. Covington lost two starters in the first half to injury in its Division VI, Region 24 semifinal playoff game against high-powered and undefeated Chillicothe Southeastern.
Bend but don't break.
That's what junior Deacon Shields and sophomore Connor Sindelir, among a few other teammates, must have been thinking when called upon to fill the void left by seniors Andrew Cates and Brayden Wiggins. Both went down with leg injuries early in the first half.
Bend but don't break.
And Covington didn't. Covington used a strong running game and stout defense to drop Southeastern from the postseason with a 36-20 victory at Doug Adams Stadium in Xenia. The victory sends fourth-seeded Covington (10-2) to its first regional championship game since 2012. The win also denied top-seeded Southeastern (11-1) its first-ever regional semifinal victory.
Covington plays No. 6 Mechanicsburg (10-2) for the Region 24 championship 7 p.m. Friday at a neutral site to be announced Sunday.
"They knew they could do this," Covington coach Ty Cates said. "It's not hard to coach kids who believe.  It becomes infectious. At halftime they had no doubt they were going to win the game. This is a special group."
There might not have been doubt. But there were concerns.
Southeastern's first offensive play – after forcing Covington to go three-and-out – was a 50-yard pass from quarterback Lane Ruby to tight end Tanner Chenault. It was Ruby's 48th pass attempt of the season.  The Panthers scored eight plays later on Mikey Nusser's nine-yard run. The Panthers, who prefer two-point conversion attempts, made it 8-0 on another Nusser run.
Ruby – who finished second in the long jump and third in the 100-meter dash at the Division III state track meet last season – entered with 2,141 yards rushing for 15.1 yards per carry this season. The rest of the Panthers combined for 1,942 yards rushing.
If Ruby (and the Panthers) were going to make this a track meet, then the Buccs were ready. Covington used an 11-play, 74-yard drive to pull within 8-7 on junior Trentin Alexander's one-yard run.
They took the lead soon after. The Panthers faced fourth-and-18 from their own 14-yard line. Ruby, also the punter, took the snap and rolled right analyzing the defense. He decided to try for the first down but sprinted just six yards before the Buccs' defense collapsed on him.
Covington scored four plays later on Duncan Cooper's seven-yard run with 9:54 left in the half. Kleyton Maschino's extra-point kick made it 14-8.
The Buccs defense made a stand in the final two minutes of the first half after the Panthers drove to the Covington six-yard line. Cooper tackled Ruby for a 5-yard loss, a one-yard run and incomplete pass put the Panthers at fourth-and-10 on the 10. Ruby's pass in the back of end zone fell incomplete, but Covington was called for targeting on the receiver.
If Covington coaches had a challenge flag they would have thrown it, judging by the reaction of Buccs' assistant coaches watching a replay in the press box. Southeastern was awarded one more play (it was not an automatic first down) and Ruby was stopped for a two-yard gain.
"We got him behind the sticks and that's what we wanted to do," coach Cates said of holding Ruby to 166 yards on 32 carries. "That's a tribute to our kids. Our kids have hearts of lions and they fly to the ball. We're fast on defense. And that kid's fast. It just shows you when you do your job and you fly around good things can happen.  An amazing job defensively."

Covington took a 22-8 lead with three minutes left in the third quarter on Shields' 10-yard run. He also added the two-point conversion. Shields, who entered the game with 12 carries for 110 yards, broke off a 32-yarder to take the ball deep into Panthers' territory.
He finished with 63 yards on six carries
"I'm so proud of that kid. He's got all the ability in the world, he's just behind some really good players," coach Cates said. "But the way he stepped up … that kid's a stud. I'm so proud of him. When you're that good and you have to be behind a guy, it's tough to come to practice every day. When you work that hard … when it was his time he was ready to go."
The teams traded touchdowns in the fourth quarter as Ruby's seven-yard run cut the lead to 22-14 with 10:09 remaining. Alexander used a 61-yard sprint down the Buccs' sideline – with excellent one-on-one blocking from receiver Kadin Presser – to set up his own one-yard score with 7:19 left. That put the lead at 29-14.
"Pretty much what led to that run was Presser's block and the offensive line," Alexander said of Jesse Fisher, Grant Babylon, Teague Deaton, Nate Alexander and Dylan Staudt. "Without blocking there's nowhere to go."
Ruby struck again with a one-yard TD with 3:03 remaining for the 29-20 score. Covington's ground-control offense moved methodically downfield and put the game away with Alexander's third TD, a one-yarder with 1:08 to go.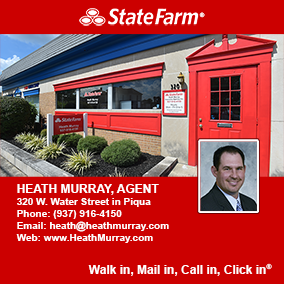 Alexander finished with 108 yards on 15 carries.
"We bend, don't break. That's our motto," Alexander said. "Southeastern, don't get me wrong, they're good. But we came in and we got it done. Bend don't break."
Covington finished with 296 yards of offense with 237 coming on the ground. Southeastern finished with 341 total yards, most coming on the ground with 222 yards.
"You have to be able to run the football when it's cold out and at the end of the game," coach Cates said. "I have to give props to our offensive line. Our big guys up front have been getting it done. They've been blocking big guys all year and helped us win this game tonight.
"I didn't think we were going to be able to run like that. We hardly throw and we threw a lot (during the regular season).  I'm so proud of these kids. The resiliency. This is such a special group."
The 36 points scored was one point shy of tying the most allowed by Southeastern's defense this season. The 20 points scored by the Panthers was their season low. Covington also improved to 17-22 in its 23rd postseason appearance, while Southeastern fell to 2-3 in its third.
"Just a lot of hard work. Heart. Watching film. Just studying and working hard all week," Cooper said. "When you have great coaches like these guys it's easy to win games."
Gavin Swank led Covington with 16 tackles (5 solo) and Sindelir added 10 (one solo) in support of his injured teammates.
"I'm heartbroken but that's part of the game," Cooper said. "That's why we have people get reps in practice all the time. We have to have those people step up and they did. People like Connor and Deacon. They haven't seen a lot of varsity time this year and they stepped up big time. It shows how hard they work."
"When you're a back-up, some guys don't take it serious," added coach Cates. "You never know when you're going to get an opportunity. Those two kids stepped up."
Bend but don't break.