In the wake of last weekend's first round football games, explanation has been requested – and hereby granted – on how we (I) could make three such obviously poor picks.  Hint:  It seemed like a good idea at the time.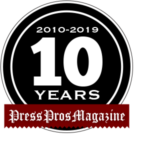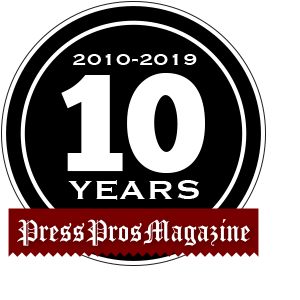 Oh yes, there were people who asked during last Saturday's volleyball finals. "How in the world did you pick Minster to beat Anna in first-round tourney football games?  And New Bremen people, of course, said, "What about our team?"
And if you weren't aware…we did pick Minster over Anna in last week's Friday 'picks'.  And we did pick New Miami over New Bremen.  And here's a third one we missed on.  We also picked Coldwater to beat Archbold, which ended with Archbold winning on the final play of the game.  So that one wasn't so egregious.  But the other two turned out to be just plain 'awful'.
With sentiments to fans and followers of both Anna and New Bremen I'll take some time here to eat my crow, but as is my custom…with a little Frank's hot sauce on the side.  You're familiar with their ad, aren't you?  And if you're not…"I eat that stuff on everything."
Now, to put things in perspective with any prediction column, it's little more than an entertainment page – like going to the barber shop and asking your hair cutter if he thinks the Browns (or Bengals) will ever win another game.  That's all it is…just two guys talkin' sports – entertainment!  So it is with the Friday 'Picks'.
As it turned out, I did get 6 of 9 right for the weekend, but frankly there wasn't much drama in picking Loramie and Marion Local to win over Hardin Northern and Mississinawa.  Wyoming is a defending state champion, so there was cause for our pick over Milton Union.  The tougher games, only two that required much insight were Troy-Olentangy…and Covington's game with Worthington Christian.
In the case of Troy we knew a lot about Olentangy from sources in the Ohio Capital Conference.  But Troy jumped out to a quick 10-0 lead, and thanks to the magic of cell phones and social media I immediately heard from those waiting to say, "How much crow CAN you eat?"  Then, after Olentangy hung up 42 straight unanswered…I didn't get any more calls or texts.
With the Covington game we took the time to explain that Covington's physical play and overall playmaking would be the difference, even against a very good Worthington Christian team with a big passing game that came back from a big deficit.  But low and behold, we predicted that Covington would win by a score (I think), and they won by exactly a touchdown.
As to the Anna game….
We had seen Minster play five different times during the year and the one thing that impresses me about the 'Cats is the way Geron Stokes brings them along from week 1 to week 10.  They seem to improve every week (even when he disputes that), while others peak early sometimes, and never improve. And with the way Minster finished up against New Bremen – with their win over Marion Local, Loramie and Covington – there was plenty of justification to wonder if there wasn't something still left that no one had yet seen.  And what better time to show it than against Anna?
As for Anna, there's no question that they're one of the best Division VI teams in Ohio – with the best Division VI running  back in Ohio.  And, there was no reason to believe that they might let down against Minster  But there was also that question about peaking – the big unexpected win against Coldwater – and whether playing on the road against Minster and the Stokes bag of plays yet unseen might trip them up…because Minster is a two-time champion and again a very fine team this year.  Hence, sometimes you make a pick like that just in case it comes true.  This time it didn't, and please…pass the crow!
As for New Bremen….
I had seen them play against Minster in the week 10, and even Chris Schmidt (their coach) admitted they didn't play well that night.  We had also scouted New Miami back in week 7.  Tim Boeckman, our resident football savant (and four-time state champion coach at St. Henry) came back and said, "They're big, they play physical, and they like to run the ball right at you.  If New Bremen plays like they played against Minster they'll be in trouble."  And the hardest thing in football is pick against a big, physical running team that believes that it can run you over.
And by the way, before New Miami plays any more playoff football they might want to address the issues of their facilities.  You know you're not prepared for prime time when you suggest to visiting fans to bring a lawn chair if you want someplace to sit.
So what happened?  New Bremen showed up.  They PLAYED, and good for them.  They were nothing like what they were against Minster.  Rather, they were like they were against Fort Recovery, probably their best win of the year, and a win on the road.  If we're guilty of anything it's probably over-thinking, because we spent the year writing that New Bremen had turned a page and was capable of beating most teams on a given night.  We just didn't stick with that against New Miami.
As for the weekend itself….
As I also predicted in last week's page there were some awful first round blowouts, created by a lack of competitive balance…and yet some coaches would like to see the regional round increased from eight teams to twelve.  I think there's too many teams as it is, just an opinion, but it was again justified by the scores in week 1.
To wit…Marion beat Mississinawa 56-6, #1 vs. #8.
Fort Loramie beat Hardin Northern 61-7, #1 vs. #8.
Lima Perry won by six touchdowns.  Ironton beat Wellston by seven touchdowns.  And Shadyside beat Symmes Valley (my elementary school district) by eight touchdowns.  Those are some of the worst, but you get the picture.  And save me the argument that the more teams that get in the more life-fulfilling opportunities we're offering kids – or that they'll cherish getting beat 61-7 for a lifetime.
Yes, I know that New Bremen was a #8 seed that beat the #1 seed.  But in that case you look at the two leagues and ask why New Miami was #1.  Who did they beat (Gamble Montessori, Clark Montessori, or Landmark Eagles) on their way to becoming the #1 seed?  If anyone can justify that, then you have to justify the ranking system, as well.  It ain't perfect, obviously, just like me.
We say we're playing all these games for the sake of kids.  Think again.  We're playing five weeks of playoff football for the sake of more games, gates, and revenues.  And somebody has to pay for travel, meals, and the light bill, but that's another topic for another column.
As for now, I'll finish my crow from this weekend and set my sights on something better to eat next weekend.  Pigeon…perhaps!