Throughout my life and travels I've always wondered about the soldiers who fought and died to make America what it turned out to be.  Because there had to be a moment, right before their end, when they knew exactly what they were doing.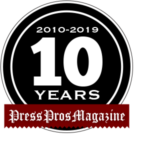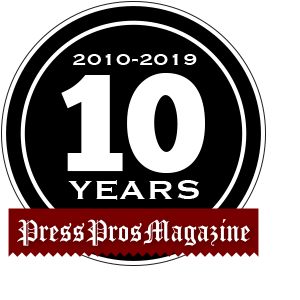 Last fall about this time I was in Gettysburg, Pennsylvania for the annual 'Remembrance Day' weekend, when thousands of living historians (re-enactors) come back to Adams County to pay tribute to the soldiers of both armies who fought and died there in July of 1863.
It was a snowy day in November, much like it is on this day in November, 2019, and looking across the field of the first day's battle it took on a different tone of eeriness under that blanket of white.  I'd never seen it this way, and in my mind's eye I imagined another level of hardship, sacrifice, and the commitment necessary to fight for their respective principles.  What I was looking at was literally the 'cold' reality of creating war on another individual for the sake of what one believed would one day serve a much greater purpose.
I've never been to Normandy, but I have to believe that the men who tried to cross Omaha Beach in that hail of German gunfire must have had a similar passion and purpose.  Someone once told me that at a time like that there's no such thing as passion…just fear, and a desire for self-preservation.  Another veteran once wrote that you just followed orders, because if you didn't someone else would, and who wants to feel so selfish for putting his own life ahead that of his comrades willing to die for him?
That's all pretty deep, I admit, but I've always had a sense on Veteran's Day of wanting to talk with someone who had been at Gettysburg, or Normandy, or Iwo Jima, where fear and the reality of dying must have been more relevant than the next breath of air.  What must it have taken for one of them to do his duty under that kind of stress and uncertainty?
I've had the opportunity throughout the years to meet men who served – who sacrificed – and many of them, surprisingly, had very little to say.  One in particular, who was in the Pacific during World War II once admitted that it was very hard to talk about.  "Too many bad memories,"  he said.  And my own uncle, who served with Patton's army in Europe, never would open up and share what he had felt and seen during his life's most trying days.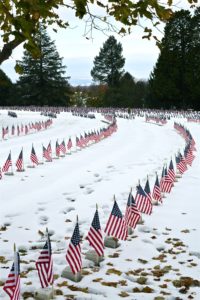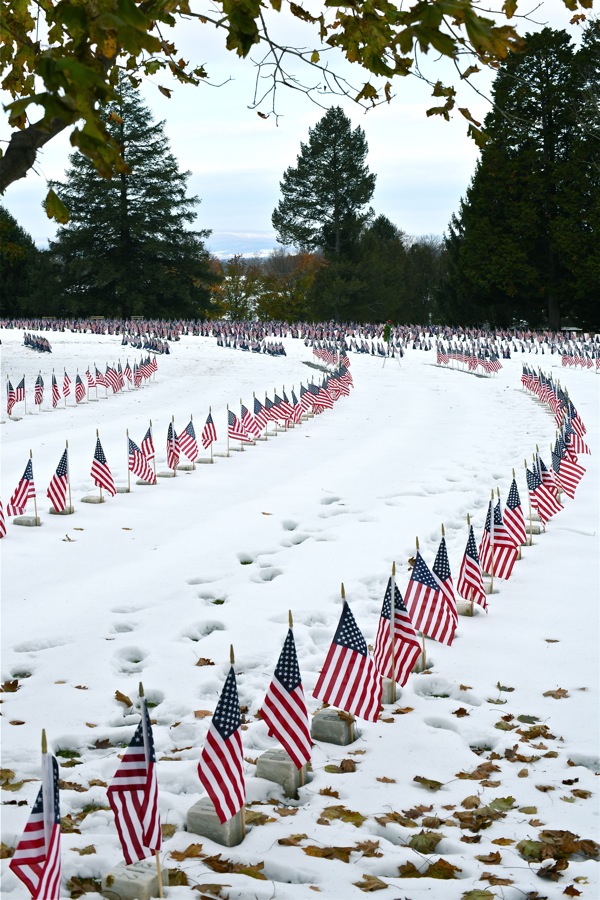 Back to Gettysburg, I probably know more about that one particular battle than any other in American military history.  I have books and volumes of letters shared by veterans before, during, and after their experience – letters written to loved ones at home to assure them that while they were hardly whole for their efforts, they were at least still living.  I often carry one of those books with me on the field and read while standing on the very ground that some soldier wrote about, as one recounted, "Dear Sister…the horrors of what I've seen which I cannot tell you face to face.  Through God's mercy I am still alive."
Now as I feel the autumn of my own life, I don't require bands and parades on Memorial and Veteran's Day.  Rather, I enjoy the solitude of just being someplace where I know, with surety, that someone once stood just before his final moment.  I feel the wind as it rustles through the sedge on the field, as if to speak of the service of those that can no longer speak for themselves.  You don't get that at home, or during a parade, or even through the symbolism of a three-gun salute.  You have to be there, stand there, and allow yourself to absorb those unspeakable acts.
But you don't have to be there on a Monday in November.  Any day in March, June, or the coldest day in January will do.  The wind always blows, and for those with the soul to hear, the fields still share their secrets.  To those who have served…anywhere…thank you!