The perfect recipe…Dayton's offense was again cooking, scoring 59 while giving up 35 in a win over Marist to move to 6 and 3 on the year, and 4 and two in the Pioneer Football League.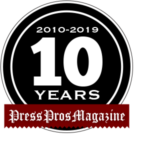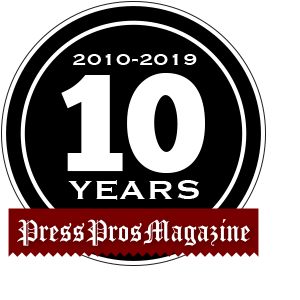 DAYTON — There was a time early in the week when the University of Dayton football team wondered if it could field a team Saturday.
Was it a virus? Was it a plague? Whatever it was, 25 players and five coaches were infected and missed practice time this week.
It is suspected that the Flyers were suffering a large dose of food poisoning, picked up last weekend during their visit to Morehead State University.
But all's well that ends well. It looked as if the Flyers were in full recovery mode Saturday afternoon in Welcome Stadium.
They made the Marist College Red Foxes more than sick to their stomachs on a blustery afternoon. The high-potency UD offense rolled to a 59-35 Pioneer Football League victory. If there is one thing at which Marist has been proficient this season it is defense.
The Flyers, though, put on another offensive extravaganza shared by many while pushing their overall record to 6-and-3, 4-and-2 in the PFL.
—Quarterback Jack Cook hit 12 of 18 passes for 229 yards and four touchdowns. That's prolific proficiency — 12 completions, four touchdowns.

—Running back Jake Chisholm carried 16 times for 151 yards and a touchdown. That, too, is prolific proficiency — 16 carries and a 9.4-yard average.
—Tight end Adam Trautman, named this week to play in the Senior Bowl, caught five passes for 67 yards and two touchdowns. And, of course, his two touchdown snags were ESPN worthy. . .or at least Ringling Brothers Barnum & Bailey worthy.
—Wide receiver Ryan Skibinski caught four passes for 125 yards and a touchdown. Most of his yardage came after his catches as he rope-a-doped his way through the Marist secondary.
UD coach Rick Chamberlin was ecstatic over all that, including the work of his offensive line that opened holes wide enough to drive two team buses through without bending the mirrors.
He also loved the work of his special teams, especially the pieceworks of his placekicker Sam Webster and punt returner Kyle Butz.
"We made some big plays on special teams today," he said. "That's a part we haven't shown lately. But we had some punt returns by Kyle Butz. And we didn't have to punt all day. That's a good thing, isn't it?"
Webster is a true freshman from Richfield, Ohio., a soccer player at hear and a deadly kicker in the flesh.
On Saturday he kicked a 22-yard field goal and eight straight extra points. For the season he is four-for-four on field goal attempts and 47 of 49 on extra point kicks. He is as sure-footed as a Grand Canyon mule.
Even more useful are his kickoffs. His left leg is strong like bull, so strong that he has kicked the ball either deep into the end zone or out of it with monotonous consistency. Twenty-eight of his 38 kickoffs have been unreturnable touchbacks.
"Yes," he said. "My foot does get a little tired. But I love it."
He loves soccer, too, and said, "This is the first year since I was three-years-old that I haven't played soccer."
Webster played soccer at Revere High School in Northeastern Ohio. He was Honorable Mention All-State and the Minutemen finished second in the state his senior year.
But there was more to his athletic story.
"I loved soccer, every bit of it," he said. "But one of my soccer buddies talked me into kicking for the football team. Had I ever played football? Not at all."
So he kicked for Revere his junior and senior year and did better in football than he did in soccer. No Honorable Mention stuff. Webster was First Team All-State in football.
"Luckily, UD saw me kicking in high school and recruited me," he said. And he didn't have to wear a red shirt his freshman year. The Flyers thrust him right into the fire pit.
In his college debut at Indiana State, he was six-for-six in extra point attempts as the Flyers upset the 14th-ranked Sycamores.
Then in his second game, his first field goal attempt was 53 yards. No sweat. He knocked it through, helping Flyers beat Robert Morris, 34-31.
"I love this, I really do," he said. "Which sport do I like most? Depends on the season. I'd say right now it's football. Just love it."
Now about the other end of the spectrum.
The Flyers have the PFL's most spectacular punt returner, the fearless and flamboyant Kyle Butz, and there are no buts about his abilities.
He led the PFL in punt returns last season, averaging 11.9 yards per return. Fair catch a ball? Forgettaboutit.
His two returns early Saturday afternoon put the Flyers in command, enabling them to keep their distance from Marist.
The first one came midway through the first quarter. Marist punted from its 3-yard-line.
Butz waited at his 43 and there was a Marist defender snarling in his face. Fair catch? Take a knee? Get tackled? No, no, and definitely no.
Butz evaded the face-to-face opponent and when next seen he was threading his way down the right side 41 yards to the Marist 12. Four plays later Cook hit his first touchdown pass to back-up tight end Jay Vallie, a one-yarder.
The Flyers were up 14-7 early in the second half. Marist must be slow learners because they did it again — they punted the ball to Butz.
Actually, the ball was short and bounced. Butz, though, didn't run away from it. He scooped and ran. And ran some more. This time it was 45 yards to the Marist 10.
Four plays later Cook hooked up with Trautman for a jump-ball touchdown pass in the end zone. UD led, 21-7, and Marist never got closer.
On his first catch with a defender dancing with him cheek-to-cheek, Butz said, "As I was catching the ball I though, 'Oh, oh, I might get lit up here.' But I got loose and our punt return team broke me loose. They did an excellent job all day, giving me holes.
"I made a few cutbacks, but all credit to those guys for creating the holes," said Butz, a 5-9, 175-pound senior from Cincinnati Moeller.
And the second punt, the short one?
"I was yelling, 'No, no, no,' to get our guys away from it," he said. "But it popped right up to me and I made a guy miss and it was right there."
Said Chamberlin, "I was saying, 'no, no, no,' but then everybody was running away from him and he snagged it. I think they relaxed when they heard us yelling, 'No, no, no.' So Butzy said, 'I'll take it.'"
Returning punts isn't a fun thing for most to do, standing like a totem pole waiting for a ball to come down with 11 behemoths stampeding toward you. That, though, isn't the way Butz feels.
"I love it because it gives me open space and lets me do my thing in open space," he said.
With two losses and San Diego still unbeaten, the PFL championship is beyond UD's reach but they showed what they are about Saturday. Playing for pride stinks, but it is something teams with character do.
"That team (Marist) today is pretty good and they have a defense that flies around, they are all over the place," said Butz. "All credit to our offensive line. They dominated all afternoon."
"It was our typical offense dominating," said Chamberlin. Amazingly, the Flyers were in the red zone seven times and scored touchdowns all seven times.
"I loved the way Jake Chisholm played, seeing the holes and running through them," Chamberlin added.
While the Flyers were running up 519 yards of total offense and scoring 34 or more points for the seventh time in eight games, the defense didn't break. As usual, it bent a lot, but didn't break.
Also, as usual, one of the PFL's top tacklers, Brandon Easterling, had four solos and eight total tackles. Grant Dyer led the Flyers with 10 tackes (six solos) and Matthew Clifford had eight tackles (seven solos) and picked off a pass and returned it 38 yards.
Food poisoning? Well, 59 points looks as if the Flyers are fully recovered.