The Redskins dominated from the start in their Division VII, Region 28 quarterfinal with nine straight touchdowns to set up a showdown with Marion Local next Saturday.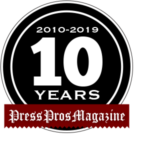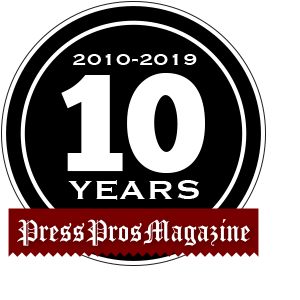 Fort Loramie, OH – Even before the first snap in Fort Loramie High School's playoff game Saturday night, the advantage distinctly stood with the Redskins. Or more accurately, it stood out on their sideline.
As the teams honored the national anthem Fort Loramie stood at attention 55 players strong. Across the field Hardin Northern dressed 26. Advantage Fort Loramie.
At times Hardin Northern must have felt like Fort Loramie had all of its players on the field at once. Fort Loramie hammered Hardin Northern on offense and caused havoc in Hardin Northern's backfield for a 61-7 victory in a Division VII, Region 28 quarterfinal victory at home. The second half was played with a running clock, the seventh straight for Fort Loramie.
The victory set up a regional semifinal game against Marion Local, a 56-6 winner over Mississinawa Valley. Saturday's neutral field site will be announced Sunday afternoon by the Ohio High School Athletic Association.
"It's going to be a fun game," said Fort Loramie senior defensive end Drew Benanzer. "They're a great team, obviously. They're one of the best teams in the MAC. I think it'll be a great matchup. There's going to be a lot of energy and the stands are going to be packed."
The crowd Saturday night was late arriving due to the Fort Loramie volleyball team's appearance in the Division IV state championship match at Wright State University's Nutter Center. If some fans missed the Redskins' first touchdown they didn't have to worry. There were plenty more opportunities.
Fort Loramie punted on their first possession. They scored touchdowns on the next nine.
The numbers were decidedly on Fort Loramie's side Saturday night.
Junior quarterback Collin Moore – playing behind an offensive line that has yet to allow a sack this season – completed 11-of-15 passes for 132 yards and three touchdowns. He also rushed for 68 yards and a touchdown on seven carries behind senior center Josh Pangilinan, senior tackles Griffin Meyer and Evan Hoelscher, senior guard Blake Holthaus and junior guard Adam Siegel.
Junior running back Nate Meyer paced a punishing ground game with 96 yards and touchdown on 12 carries. Backfield mate and sophomore Damon Mescher added 45 yards and two TDs on four carries.
Seniors Nick Brandewie and Mark Seger and Mescher all caught touchdown passes.
Sixth-seeded Hardin Northern (8-3) entered with the better postseason resume. The Polar Bears were 20-11 in 12 postseason appearances with two state title appearances and a championship in 2004. In seasons since the program has struggled, including having to play a junior varsity schedule as recently as 2013.
No. 3 Fort Loramie (10-1) entered with a 6-9 record in 10 appearances. Three of those six wins came during last season's run to the D-VII state semifinals. The Redskins are two wins away from getting there again.
"Our defense has been playing well all year. We've been locking down a lot of teams," Benanzer said. "Next week should be a great defensive battle for us, testing our defense against a great Marion offense. It should be fun."
On Saturday, Hardin Northern forced Fort Loramie to punt on its first possession after the Redskins reached the Polar Bears' 39-yard line. After that it was all Redskins.
Fort Loramie's punt pinned Hardin Northern on their own 1-yard line. The Polar Bears punted from their 3-yard line and the Redskins' returned it to the 15. One play later Meyer blasted up the middle for the 7-0 lead.
Junior Sam Barhorst intercepted Hardin Northern on the Polar Bear's next possession. Moore found Brandewie for a 5-yard TD three plays later. In all, six of the Redskins' nine scoring drives started in Polar Bear territory.
"We got pinned deep on the one. That's not the way we wanted to start things," Hardin Northern coach Travis Rettig said. "We had a couple mental mistakes that snowballed after that.  It seemed like we played from behind in field position all night.
"They're a great program. They're disciplined. They're fast and athletic. That's what we strive to be, too."
Fort Loramie held Hardin Northern to 44 yards rushing on 25 carries and 108 yards through the air.
"Our defensive coordinator — Brad Frilling and his staff — they do such a great job of getting guys to trust their keys, read their keys and play with good technique," Fort Loramie coach Spencer Wells said. "Just making sure we step with the right foot, reading the right key, exploding to the football and getting better at that as we continue to practice."
That's the goal for every team this time of year to make it to practice the next week. This week takes on added importance with No. 2 Marion Local on tap.
"We feel really good about ourselves when we play our best football," Wells said. "That's going to be our challenge. Making sure we have an outstanding week of practice. We win Monday. We win Tuesday. We win Wednesday, Thursday, Friday. It's been my experience that usually Saturday takes care of itself if you win the week. That will be our message to our guys … making sure we take care of business on our end."
And if they do, maybe the numbers will be on their side again.