Four Buckeye freshmen play major minutes in the Buckeyes tuneup win over UMass Lowell.  Next…Villanova comes calling.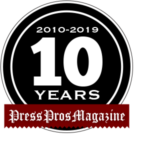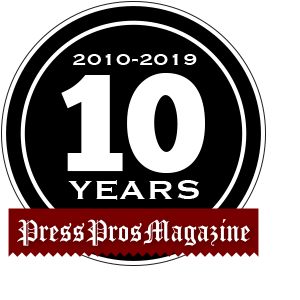 Columbus – Ohio State fans are smart enough to know that playing Massachusetts-Lowell from the America East Conference might be only a couple of steps higher on the basketball ladder than exhibition game opponent Cedarville.
The River Hawks were paying a visit to The Schott for a nice paycheck and to use the game as a treat for current players and a tool for those who are being recruited, and coach Pat Duquette said as much in his post-game comments.
"Nobody really was expecting us to win, but I thought we did some really good things and learned about ourselves today,'' he said. "I'm glad we don't play in the Big Ten and I'm glad we don't play Ohio State again.''
The Buckeyes shook off some lethargy from the first half by placing five players in double figures to sprint to a 76-56 victory on Sunday afternoon.
Captain Andre Wesson, a senior forward, sat out what could be the first of as many as four games with a broken right orbital bone.
Plenty of people stepped up in his absence: Center Kaleb Wesson totaled 13 points, 13 rebounds and five assists playing in the paint and as far away as 22 feet from the basket. Forward Kyle Young totaled 10 points and four rebounds in 14 minutes.
All of this was supposed to happen against a mid-major playing a second game in 48 hours.
But there was one thing that the announced crowd of 11,632 don't see often at any level, and that's a 6-foot-9, 255-pound man leaving his feet for a loose ball.
That happened with a little less than six minutes left in the first half when Wesson saved the ball from going out of bounds to set up a basket by freshman forward E.J. Liddell.
"What was I thinking?'' Wesson said. "That I've got to go get it. It hurt, though. But I had to go get it.''
What should become a much more common sight is five-star freshman point guard D.J. Carton showing why he was a must-have recruit. In 21 minutes, 44 seconds, he accumulated 13 points, four assists and three rebounds and had just one turnover.
"I didn't expect him to be that good,'' Duquette said.
Carton is nowhere the finished product, but it's apparent that the Big Ten won't be an enormous leap for a kid from Bettendorf, Iowa.
He plays the game with a poker face, and his successful moments are not punctuated with him sticking out his tongue, throwing some trash talk at opponents or strutting like he owns the joint.
It has helped that one of his tutors is the man he shares the point with, junior Florida State transfer C.J. Walker.
"When I first got here it was hard for me,'' Carton said. "I struggled in practice. I had a lot of turnovers and played out of control. I learned how to play watching C.J. Walker run the point. He does a really good job of staying poised. Every day I worked at that and now it is coming naturally. I can still make my exciting plays and have a lot of energy, but still control the offense and (getting the ball) to guys who need to score.''
Apologies to Aaron Craft, but Carton might be the Buckeyes most important point guard recruit since Mike Conley in 2007.
Third-year coach Chris Holtmann knows the training wheels are still screwed on tightly to his four freshmen, and he won't dole out too many accolades this early in the going for good reason.
Next up is Villanova, which has won two national championships in the last five seasons, on Wednesday in the Big Ten-Big East Challenge.
Told that Carton plays without emotion, Holtmann begged to differ.
"He's an emotional player, which I love about him,'' he said. "But I think he also wants to understand the point guard position at this level. He has got a good feel for the game. He's going to go through ups and downs for sure and he has got to understand that he's going to go through ups and downs. But he's off to a good start.''
Carton is listed a 6-2, 190, but has such a muscled physique that he looks like a running back.
Yet the guy can fly even with a basketball in his hands.
"I've never coached a guy with his burst,'' Holtmann said. "He has the best 0-to-60 that I've coached. That can be a game-changer at times and it can get ahead of you to playing too fast. We loved that when we were recruiting him. He enjoys getting other guys involved, too.''
Carton was 5 of 6 shooting, including 3 of 4 from three-point range, but it's dishing the ball to teammates for baskets that he considers Job 1.
"I'm motivated to get this team going,'' he said. "I think we have a special chance to make a long run. I'm looking at this team and thinking, 'What can I do to help improve our record every day?' I'm a pass-first guy. I like getting my guys the ball and then letting things come to me at the offensive end.''
The exciting part is that Walker is a heady lead guard, but also can move to shooting guard and play opposite Carton.
Yesterday, he scored seven points and had three assists in 17 minutes. The only sore spot was his being called for four fouls. He had two fouls in the opener against Cincinnati in a physical game.
Holtmann realizes that Walker, although he started 34 games for the Seminoles two years ago, is far from being up to speed after sitting out one season.
"He's so eager defensively that he has put himself in trouble'' Holtmann said. "His heart is in the right place. I told him there is always rust when you are sitting out for a year, and that's going to take some time.''
The coaching staff was concerned with how to defend River Hawks graduate transfer Christian Lutete from Radford. The shooting guard scored a team record 51 points in an 87-74 victory over Long Island-Brooklyn on Friday.
Lutete was a popgun against Ohio State in going 4-for-12, including 0-for-4 from three-point range, for nine points. He played nearly 31 minutes.
Credit for that goes to sophomore guards Luther Muhammad and Duane Washington. Muhammad was the primary defender.
"We showed them a lot of clips and they understood how capable he was,'' Holtmann said of Lutete. "I thought they took great ownership of that and it was critical. You've got to make a guy like that earn it. Otherwise, it could be a long night.''
It was a strange seeing the Buckeyes play without Andre Wesson. Wesson was injured against Cincinnati and is expected to be out two weeks.
Kaleb Wesson didn't have his brother during his senior year at Westerville South High School with Andre at Ohio State, but they've been attached every other year of their basketball-playing lives.
"It was different,'' Kaleb said. "He gets bumps and bruises, but he's a tough guy and he'll be back here soon.''
Holtmann didn't enjoy seeing Andre wearing street clothes on the bench. That feeling will double during the Villanova game.
"I'm just sick for him,'' he said. "I just hate to see a senior miss a game.''
But it was a very good game for the freshmen to learn and stretch their legs. Liddell (18 minutes, 16 seconds), 6-9 Alonzo Gaffney (17:37) and 6-10 Ibrahima Diallo (6:00) might have played more than they'll play in any other game this season.
Gaffney was spectacular at times with a dunk, three-pointer from the corner and driving layup off the backboard, but he also had four turnovers. Two giveaways occurred when he locked on to a teammate and threw soft passes.
"You don't ever schedule with a game like that in mind, but you do try to get your schedule together in a way where you understand you can't play teams like Cincinnati every night,'' Holtmann said of getting the young players experience. "We need those guys to contribute right away and play through mistakes and coach them through mistakes and they have to continue to embrace getting better.''