In an odd turn of events that showcased west-central Ohio volleyball, New Bremen prevailed over Fort Loramie in Saturday's Division IV title match to claim its second championship in three years.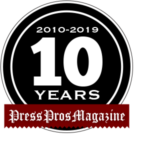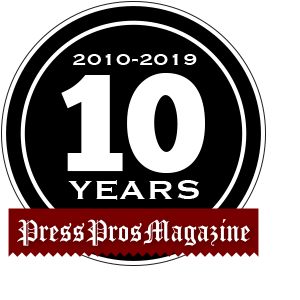 Fairborn, OH – The OHSAA's Tim Stried, in his presentation address for the Division IV volleyball trophy, probably best articulated the uniqueness of New Bremen's four-set victory over Fort Loramie Saturday to claim the 2019 state title.
Said Stried, "Winning your second title in three years, and being in the title game for three years in a row, isn't the best part of this story."  Then turning to the house at Wright State's Nutter Center Stried added.  "For those of you who don't know these two schools (New Bremen and Fort Loramie) are just six miles apart."
And volleyball-wise, not even that far apart as Diana Kramer's Cardinals outdueled John Rodgers' Redskins 28-26, 25-20, 24-26, and 25-20 in one hour and forty minutes to indeed claim their second title in three years – the 134th team title all-time for the Midwest Athletic Conference.
So unique was the fact of neighbors on state route 66 competing for that trophy…so unique was the fact of it being a rematch between the two teams (having previously met in September, when New Bremen won that match in four sets, too)…that stats and the details of the match really don't do this story justice.
A story of mutual respect between coaches, players, and schools.
A story that without question defines the quality of volleyball in Divisions IV in west-central Ohio – the MAC and Shelby County League.
And a story that once again demonstrated that anyone with future designs upon wrestling the title away will undoubtedly go through someone in Auglaize, Shelby, or Mercer counties – the homes of New Bremen, Fort Loramie, Jackson Center, Russia, Marion Local, St. Henry, Lehman, and Fort Recovery.  At one point this year all but one of those schools was ranked in the state's top 15 in Division IV volleyball.
But there is some additional facts that should be considered – perhaps what Fort Loramie missed in Saturday's match.  And that is…after taking an early lead in the first set and carrying that lead (as much as 5 points) into the latter stages of the set, Rodgers and the Redskins' could not finish off Bremen and take that important first game…and the momentum that could have impacted the ultimate outcome of the match.  Instead, New Bremen came swarming back by "imposing their will", as Rodgers had warned twenty four hours earlier, extended things and finally won, 28-26.
It seemed to put New Bremen into a more confident, aggressive state of mind for the second set, which they won by repeatedly taking Loramie's best shot and then answering with a shot of their own – Josie Reinhart, Taylor Paul, and Macy Puthoff trading opportunities to put down points that put Loramie's back to the wall.
But as Rodgers had also mentioned on Friday, when good teams have their backs to the wall they respond, and so did Loramie in the do-or-die third set.
This time it was the Redskins who took Bremen's best shot early, fought to take the lead late, then withstood a Cardinal challenge at the end…when New Bremen could have easily have ended it in straight sets…by winning 26-24.
For a brief moment you sensed that it would be enough to steal the momentum, and history, perhaps, away from New Bremen.  But the fact is that having expended so much of their energy to fight back through the first three sets…Loramie simply didn't have enough left in the tank to push through and take the fourth.  And again…the importance of having won that first set.  New Bremen took back the momentum, then took a five-point lead midway through the set, and finished things with a flourish to garner their second title, and the school's only two team titles in OHSAA competition in history!
Exhilarating for New Bremen?  Undoubtedly!  At match point Diana Kramer lifted off the floor, arms extended and displayed the kind of passion for competition and winning that defines her style and her program – high risk, and high reward.
Disappointment for Fort Loramie?  Assuredly, as Rodgers and company were seeking a second title of their own to balance their 2014 Division IV trophy…in only their second trip to the Final Four.
"You know, I blink my eyes and I can't even tell you how we got to this moment,"  said Kramer, while holding her daughter Savannah following the trophy presentation.  "The season had its ups and downs, and we continued to fight and believe in ourselves.  I've said all along that we're tough, mentally and physically, and today proved that.  I could not be prouder of my team right now."
Irony.  Ten weeks ago, in the early days of September, Kramer told me, "We will get back to state, and I think we can win it."
Greater irony.  Last year, following a frustrating period of inconsistency and injury, John Rodgers shared with me, "We're young, but we're talented.  Next year we'll make a run at state.  I think we can get there."
Both made their prophecy come true.  Two of the state's best volleyball coaches, Kramer and Rodgers have been able to maintain a profile of consistency and winning despite culture's demand for "please me", or else.  They simply know how, and impart the values of winning on their respective programs by developing talent from the ground up.
"It's not that easy to get back here,"  said Kramer Saturday.  "Momentum is such a big factor, and the things you go through during the course of the season…this is simply remarkable.
"And to do this against Loramie makes it all the more special.  And I say that because John's one of the best, and his team is really, really good.  Kenzie Hoelscher is one of the best players in the state.  And they're past champions, just five years ago.  So to come out here and beat a good team twice in one year, and the second time for the championship…it just speaks volumes to the talent in players and coaches that we have in our part of the state.  Volleyball in our area is so good, and you can see that in the junior high programs, in our youth programs, and you saw it on display today."
Pausing to consider her words…Kramer, for a change, had nothing more to say.  "I'm out of words…..", she said, shaking her head.
The book on this rivalry, such as it is, is hardly closed.  Both programs are still stocked with talent, and both are still young.  Loramie loses just four seniors to graduation, while New Bremen loses three.  One of those three is Macy Puthoff, who was there for the title in 2017, as a sophomore.  Since, she's been the rock around which Kramer has built.  Disappointed last year, she spoke with an air of redemption following Saturday's win.  She went out a winner.
"It's such an awesome feeling,"  she smiled.  "Because I love playing with my teammates and I'm going to miss that.  But we played so well today against Loramie, who's an awesome team.  I'm just overwhelmed that we came out and performed like we did.  This is so exciting.  We won my sophomore year, we came up short last year, and that drove us this year.  We wanted more, and we did that tonight."
Puthoff finished her career with 13 kills, and shared the load with Josie Reinhart and Taylor Paul, who had 10 kills each on Saturday.  Claire Pape ended her season with 43 assists in the win.  Libero Diana Heitkamp had 22 digs.
Kenzie Hoelscher completed an outstanding Final Four performance with 18 kills, teammate Ava Sholtis had 14, and Maya Mauer had a whopping 47 assists.  Defensively, Sholtis, Marissa Meiring, Macy Imwalle, and Taylor Raterman amassed 51 digs between them.
But more than kills, and assists, and digs, Macy Puthoff has distinguished herself, along with fellow seniors Ashton Heitkamp and Taylor Paul, by leaving the program in a good position to move on, as Paige Jones did following the 2017 title.
"The three of us have always told teammates to dream big,"  said Puthoff.  "And if there's anything we leave behind, that's our legacy.  We dreamed big."
And once again, they added to the ever-growing legacy of a conference that just keeps defining how the value of winning is passed from class to class, sport to sport, generation to generation…now 47 years, and still going strong.