New Bremen struggled, but found itself in time to win in Saturday's Division IV state semi-final…and after taking a two-set lead Fort Loramie had to fight off a determined Newark Catholic to claim its chance to battle the Cardinals for the 2019 title!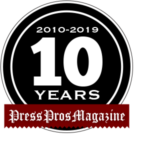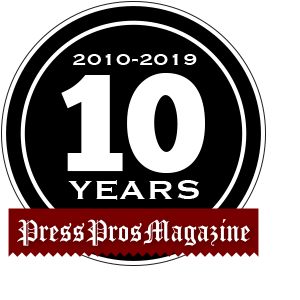 Fairborn, OH – Admittedly, they didn't play their best.  But what mattered was….they played like New Bremen plays when a trip to the state finals is on the line.
Representing the MAC, the second-ranked Cardinals stopped a few hearts Friday on their way to a five set 22-25, 25-20, 25-23, 19-25, and 15-13 win over #4-ranked Monroeville to advance to Saturday's Division IV final.
"We didn't play our best,"  admitted Diana Kramer.  "But when it counted we came together and found a way."
Too many errors, perhaps as a result of nerves, or in the case of Josie Reinhart, a sore back that's plagued her since summer.
And to compound matters, Monroeville (26-2), while smaller, found a way to block everything they could get a hand on and dump it over the net at the feet of the Cardinals – or force ricochets out of bounds.
"They're such a good team,"  said Kramer.  "They've got just about everyone back, Kylee Brooks is a really good player…and I'm speechless,"  she added, while getting her breath.  "But we just kept battling.  Nobody played their best game, but everyone played just good enough."
Good enough to overcome 3, 5, and 7 point deficits in the second third and fourth sets to send it to the ultimate fifth.  And in the third set, they served better, passed better, defended better, and overcame a 17-10 Monroeville advantage midway through the set to come back and win, 25-23.
But to Monroeville's credit, they caught Bremen taking refuge in that 2-1 match lead in the fourth set and sprinted out again, only to see Bremen cut their lead to 19-17 before the Eagles ultimately took the set, 25-19.
The fifth set was typical of this kind of setting…both teams trading back and forth before Bremen finally took an 11-10 lead,  but they couldn't hold it.  Monroeville tied it at 11, and at 12.  Then, almost by motor response, the Cardinals settled back into their game…and went on to score the final two points of the match to secure the win.
Taylor Paul led New Bremen with 23 kills, Macy Puthoff had 11, and Claire Pape and Diana Heitkamp combined for 25 digs between them.
"I don't know anything about the stats,"  said an exhausted Kramer, her eyes red with emotion.  "All I know is the stat that matters.  We won 15-13 in the fifth set.  They probably scored more points than us tonight, and did things better, but we stuck to our game plan and leaned on our senior leadership.  We get to play tomorrow."
In the evening's second semi-final third-ranked Fort Loramie (27-2) came out like a house afire, took the first set easily, 25-16, then fought to win the second, 27-25…and then squandered that momentum and advantage to a determined Newark Catholic (19-7) team that fought back to take the third set, 25-20.  While the faithful fidgited in their seats, Rodgers and company finally righted the ship to come back from a 23-20 deficit in the fourth to win the match, 26-24.
It sets up an all-area Division IV final Saturday afternoon at 3 pm between Bremen and Loramie, and it gave Loramie coach John Rodgers plenty of perspective in preparing for Saturday's title match.
"We had to fight to get here, but they had a fight, too,"  he said of New Bremen, smiling.  "Stats are out the window now.  They matter, and I'll look at them.  But the only stat that matters today is that we win and get to play tomorrow."
Sound familiar?
Loramie looked vintage at the outset, serving well, receiving well, blocking well…doing everything well.  Newark Catholic, on the other hand, looked lost – timid and tentative.  They struggled to get to balls and after 15 minutes and the first set it looked like it was business as usual for Rodgers and the Redskins.  But Newark and coach Caleigh Hughes changed all of that in the time out between the first and second set.
"They had us playing their game,"  she said of her team's struggle in the first set.  "After that we said we were going to make them play our game."
They did, forcing Loramie 'out of system', struggling with their alignments, assignments, and for a time…their confidence.
"They did a good job of scoring out of system,"  said Rodgers of Newark.  "That's how they got back into the match.  "That's something that good teams can do and we had to adjust to that as the match went on.  They just played well out of system.  They were ripping balls and we had to make sure we were getting in the right defensive positions."
After the narrow Loramie win in the second, 6'3″ Newark senior Shannon Keck took things in her own hands, amassing 17 kills for the match…and it seemed that many blocks.  Time after time the 'Skins kept hitting it right in her face and Keck (who's going to Western Kentucky next fall to play volleyball) never flinched.
"It just took us a little while to get it kicked in (the adjustment) and moving in the right direction,"  said Rodgers.
If they panicked…it didn't show, even after Newark Catholic continued their dominant play at the net in the fourth set, and held a 23-20 lead with their eye on evening the match.  Rodgers called a timeout.
They had their backs to the wall,"  said Rodgers.  "And I told the girls we just have to keep playing our game, keep our composure, even if they were stopping us.  You just keep plugging away at what we do.  You can't change just because they're stopping us a few times.  They were tough, and they hung in there.  They made it a battle.  I told the girls in that timeout out…we're in a battle and you've got to go to another level and places you've haven't been to in a long time if you're going to walk out of here a winner."
They came back, tied it at 23, then saw Newark tied it again at 24 before a pair of hard-earned points by Loramie finally sealed the match.  They had won the battle…in a place that, indeed, they had not been to in a long, long time this season.
While stats maybe didn't matter, Kenzie Hoelscher led Loramie with 14 kills, while Maya Mauer chipped in 30 assists and libero Macy Imwalle had 17 digs off the back row and in the middle.  But as both Diana Kramer and John Rodgers said – as if on cue – nothing matters now as the state of Ohio and the D-IV volleyball title will be centered on two schools from Shelby and Auglaize counties, just six miles apart.
"It's really special,"  said Kenzie Hoelscher.  "We know these people (New Bremen).  They're people that we see every day.  And this just shows how good our area is in volleyball."
"They're a good team, a hard-nosed team that's going to try and impose their will on you,"  said Rodgers of the Cardinals.  "They come at you with what they do, and they do it very well."
New Bremen beat Loramie in four sets during the season, but that doesn't matter now – won't matter tomorrow afternoon.  Kramer (New Bremen) and Rodgers (Fort Loramie) will each vie for their second title in the last five years.  Don't bother bringing up stats.
Now, it's just win!