Ohio State survives cold shooting and hard, physical defense to come away from Wednesday's in-state showdown with a toughd 64-56 win over Cincinnati – the exact score and outcome they play to last year!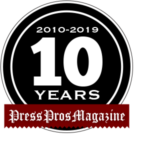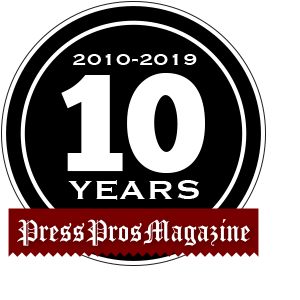 Columbus – Pffffft!
For the first 20 minutes of the ballgame, that was the sound of at least a couple pounds of air pressure leaking out of Ohio State's basketball in its opener against Cincinnati.
The Buckeyes were that awful in looking like total strangers rather than teammates, and the entire nation saw them stumble, fumble and downright belly flop on Fox Sports 1.
Center Kaleb Wesson – all 6 feet 9 of him – went up for a dunk and was rejected by, ugh, the rim.
Freshman D.J. Carton blew a dunk on a perfect lob and E.J. Liddell, another freshman, missed what should have been a jam.
Third-year coach Chris Holtmann looked like a traffic cop in running 10 players on to the court not even 11 minutes into the game looking for the right combination.
"We were wound pretty tight,'' he said. "I sensed that all day.''
How bad was it?
Among its first 10 possessions, Ohio State had five turnovers, missed three free throws, had a shot blocked and Kaleb Wesson missed a chip shot underneath.
"There was a lid on the hoop,'' Kaleb Wesson said. "We were taking good shots. They just didn't fall.''
The offense was so clueless that the first basket didn't come until 12:20 on a fast break dunk by forward Kyle Young.
But the Buckeyes, for as many fresh faces they are indoctrinating into the system, counter-punched the Bearcats and ground out a 64-56 victory before 13,845 at The Schott.
It was the first time Cincinnati played in Columbus since 1921, but the fourth time the teams played since 2006.
Young was something of a lifesaver in coming up with a career game of 14 points and 13 rebounds when everyone else on both teams got stuck in the mud.
"That's a good win right there against a great, tough team like Cincinnati,'' Wesson said. "To be able to grind out that win is something teams can't do. Everybody has bumps and bruises and you cheer about that. This is bragging rights right there. Every time you see them you bring it up.''
The game was so physical that 45 personal fouls were called. Buckeyes senior captain Andre Wesson exited with 5:57 left after getting cut on the right eye.
"This felt like a league game, to be honest with you,'' Holtmann said. "That was the difference: We just found a way to outlast them. Players win game and those guys made so many plays. It might not have been aesthetically pleasing to people, and I really don't care.''
Cincinnati led 26-19 at halftime, but Ohio State changed gears mentally and physically in adjusting to a jump defense that was as rugged as a team can get in this age of touch fouls.
The pounding by both teams never diminished, with a parade of players going to the free throw line. The Bearcats were 14-for-23 and the Buckeyes 19 of 29.
"It was a good old-fashioned rock fight right there,'' Holtmann said. "That was the most physical opener that I've been part of. I scrapped the offense (we were playing) at halftime. We really tried to simply things at halftime.''
In layman's terms, he told his players to run the offense by feel.
The Buckeyes began the second 20 minutes on a 14-3 run capped by a three-pointer from Kaleb Wesson from the top of the key to make it 33-29.
Sophomore guard Luther Muhammad provided some breathing room with a three from the baseline that made it 52-43 with 7:11 remaining.
But Cincinnati whittled the deficit to two points twice, the second time on a dunk by 7-foot-1 center Chris Vogt with 4:09 left.
The Bearcats made it 60-56 on a three-point play by Chris McNeal with 52.8 seconds left, but Florida State transfer C.J. Walker dribbled away most of the shot clock before driving and getting fouled. He made both shots to lock up the game.
So how did Ohio State manage to squeak out a second straight victory over UC?
It helped that Young, a 6-8 leaper with a big heart, was a perfect fit for such a physical game. He got his points off rebounds, bounce passes and lobs.
"I would say effort is a big thing,'' Young said. "Coach preaches high energy, and I've got to be a guy in there getting those extra rebounds. Another thing is trusting in these guys. We will play well together.''
Wesson said nothing was new from Young.
"I was seeing Kyle, the same Kyle I've seen all summer,'' he said. "He does the dirty work for you. That's what we expect from K.Y., and that's what he gives you.''
First-year Cincinnati coach John Brannen said Holtmann moving Wesson to the high post and well beyond in the second half to touch the basketball threw off his defense just enough to give the Buckeyes breathing room.
"We weren't able to counter that,'' Brannen said. "We lost some of our defensive tenacity. Give Ohio State some credit. They put us in some difficult positions.''
Holtmann said he went with his gut in making the changes and thought his players were smart enough to figure things out.
"I thought they disrupted everything we wanted to do in our game plan going into the game,'' he said. "In the first half, we could not run our offense. We ran a variation of something we hadn't run all year, and our guys just played off instincts.''
Ohio State played a lot of great defense, too. Andre Wesson and others helped limit Jarron Cumberland, last season's American Athletic Conference player of the year, to 4 of 13 shooting for 13 points in 32 minutes.
The Bearcats seldom got second looks at the basket in the second half, and they often settled for three-pointers. They were 4-for-21 behind the arc.
"He just preached effort,'' Wesson said of Holtmann. "He said it was going to come down to a dogfight at the end of the game. He told us we needed to put our heads down and work and to grind it out.''