In the third installment of our series on area playoff teams, coaches and football observers share their playoff insights on three more schools…Troy, Milton Union, and Covington.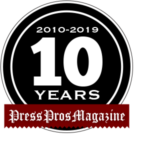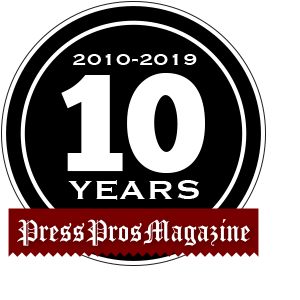 With nine area schools from the Press Pros coverage area involved with this week's first round in the 2019 OHSAA playoffs, we sought the opinions in recent weeks from area coaches and football observers as to which of those nine portend the best chance of making it to at least the regional final round (third game), or even the state semi-final game.
All who contributed are quoted anonymously, of course, and all that we questioned about a particular team had seen that team play at least three times. We thought you'd be interested to read their comments leading up to the opening weekend with a series of short profiles, concluding today with Troy, Milton Union…and Covington.
Troy
When you ask around you don't find many who actually thought Troy would be 8-2 and make the playoffs for the fourth time in five seasons.  It's a 'testament', as one said, to what first-year coach Dan Gress and his staff have accomplished.
"It's tougher than you think to change coaches and not see a dropoff," he adds.  "You have to give credit to Dan Gress and you have to give credit to his kids."
Another added, "Considering everything, they may have had the best year of any team in the area."
But sentiment aside, the Trojans are a bonafide contender in Region 7, Division II, finishing third in the rankings and earning a first-round matchup with the original Olentangy High School, in suburban Columbus.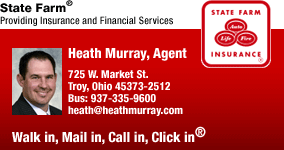 "It seems like they always have a good year and then run into one of the bigger teams in Cincinnati or Columbus,"  shares one long-timeTrojan follower.  "I'm not sure that's fair in this case, because Troy has a limited athlete pool and there's four different high schools in the Olentangy community. This is where the whole competitive balance argument seems out of whack.  But you have to play someone, I guess, or we wouldn't be having this discussion."
Most that we spoke with are admiring of what the Trojans have done on the field.
"Their quarterback is a stud (Brayden Siler),"  says one.  "Reminds me of the Wright kid that played there several years ago.  And Walters is a nice running back for them."
But others point to their schedule, and compare their schedule to that of Olentangy, and make some obvious points.
"Olentangy beat two teams that look like Troy pretty handily,"  says one (Miamisburg and Springfield).  "And I thought Springfield had a lot of athletes this year."
Another points to their Week 3 game with Turpin.  "Turpin's a playoff team, but I still don't understand how they gave up 63 points to them."
Actually, it was 62, but point taken.
Another adds:  "The close wins against Tipp and Fairborn surprised me, and I'm not sure they should have lost to Xenia."
But then, this:  "The point is they were in those games, found a way to win, and when you have an offensive line like Troy has, a good running back, a good quarterback, and kids that can make plays you just line it up and play.  Remember, they've won six of their last seven games and Olentangy has lost three of its last four.  So you'd think there'd be some mental advantage, and momentum, for Troy."
Milton Union
The Division IV Bulldogs earned an 8th seed in Region 16 and return to the playoffs this year on the strength of their own 8-2 record and a highly entertaining season provided by running back AJ Lovin.
Lovin debuted with a six-touchdown performance against Miami East, and while teams eventually found a way to slow him down, the rest of his complementing cast seemed to come to his, and their collective support.
They averaged a whopping 39 points a game, and they gave up 20, a comfortable statistical margin to rest on.  But most we questioned about the Bulldogs point to strength of schedule, one making this observation:
"They scored a lot of points against Northridge and Carlisle, but they gave up 84 (combined) against Waynesville and Valley View (their two losses)."
"They always scored a lot of points,"  adds another.  "Because Bret (Pearce) is a great offensive coach and he's always had those players – Mitchell Evans, Tyler Wilson, and now Lovin.  But teams with comparable athletes move the ball on them.  They give up a lot of points, too."
And Cincinnati Wyoming, their first-round opponent, and the #1 seed in Region 16, Division IV, is said to have athletes.  The Cowboys ran roughshod over their schedule (10-0), winning six times against teams with winning records.
"You have to give Milton a lot of credit because two years ago they weren't anywhere near what they are now,"  says one.  "That's a compliment to Bret.  But it's going to be tough to go down there and play head-to-head."
But another adds:  "I'm sure the talent pool favors Wyoming, but Milton has always been hard-nosed and you know they'll play hard.  The Brumbaugh kid has done a good job for them at quarterback and if they can get Lovin in space you never know."
Another:  "I don't know if Milton can go down there and win, but they're building their numbers back to where they were before he (Pearce) left (five years ago) and the experience of playing a team like Wyoming is a really good thing.  Either way, it's a win-win for them."
Covington
It seems that no other team in the area has garnered as much intrigue as this Division VI team, with an 8-2 record, the #4 seed in Region 24 – that same region that most point to and say (in this case), "It's wide open for Covington."
The Buccaneers will play #5 seed Worthington Christian, likewise 8-2, and making their first appearance ever in the post-season.  The Warriors are coached by former NFL lineman Jeff Hartings, who spent eleven seasons in the NFL with Detroit and the Pittsburgh Steelers, and won a Super Bowl.  He played high school football…at St. Henry.
Why the intrigue?  The coaches and observers we asked point to one simple fact.
"They play like they have nothing to lose,"  says one.  "They run around, they hit, and they have playmakers at positions they didn't have before."
Another adds, "This is a really different football team than they were when Dave Miller was there.  They're not an option team anymore, they can spread people out with their skill positions, and they throw it now."
If they want to, and that, according to many, is what sets this Covington apart from those teams of the past that beat up on the Cross County Conference then lost early in the playoffs.
"They're not as predictable as they once were,"  says one.  "I used to think that they lacked confidence against unfamiliar teams, that they didn't believe they had the tools to compete.  Now I think they do.  I'll be anxious to see."
One rival coach from their 2019 schedule says this:  "I really like Covington.  I like the way they play.  They're energetic, they make plays, and they're one of the most physical teams we saw all year.  They'll let you know they're out there."
And physicality seems to be where most make a distinction regarding the Buccs.
"They're aggressive, and they like to hit,"  says one MAC coach, and you can put my name with that (we chose not to).  "I really like them and think you could easily see them in the regional final."
Another adds,  "There just aren't that many teams out there who play that brand of physical football anymore."
That aside, one we asked pointed to the man at the top.
"Ty (Cates) has done a nice job, on and off the field,"  he said.  "Just look at their numbers.  Football is alive and well at Covington while other communities have seen a decline in numbers.  You have to look at the man at the top."