In the second installment of our series on area playoff teams, coaches and football observers share their insights on Division VI schools, Anna, Coldwater, and Minster.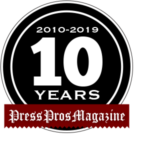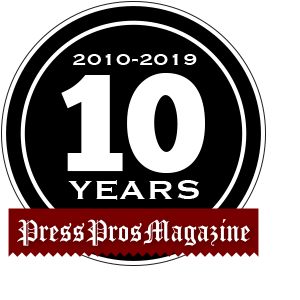 With nine area schools from the Press Pros coverage area involved with this week's first round in the 2019 OHSAA playoffs, we sought the opinions in recent weeks from area coaches and football observers as to which of those nine portend the best chance of making it to at least the regional final round (third game), or even the state semi-final game.
All who contributed are quoted anonymously, of course, and all that we questioned about a particular team had seen that team play at least three times. We thought you'd be interested to read their comments leading up to the opening weekend with a series of short profiles, continuing today with Anna, Coldwater, and Minster, from Division VI.
Anna
When opinions about the Anna Rockets are shared there's little surprise that the name Riley Huelskamp pops up early in the conversation.  More than one concedes the fact that the Rockets senior is not only the best running back in the Midwest Athletic Conference…some go so far as to claim he's the best football 'player' in the area.
"If you had to start a program I can't think of a better kid to build around than one like Huelskamp,"  said one we questioned.  "I mean, he has set the competitive tone for the program since he was a freshman.  He doesn't just want the football, he wants the responsibility of leading his team, win or lose, and you don't find that very often."
Huelskamp, indeed, is a thousand yard rusher, (1,500 yards and a 9.8 average), and he's accounted for more than a quarter of their points total in 2019.  But his supporting cast gets a big nod, as well, especially their offensive line.
"The way they beat Coldwater opened some eyes,"  said one.  "They just pushed them off the line of scrimmage, and you don't see that very often against Coldwater."
Another adds, "Their competitive attitude is better than I remember in the past.  Look at the way they played against Fort Recovery and Coldwater (both wins).  This is a different Anna team than you've seen in the past, and no one believed that they could do what they did against Coldwater (a 49-8 win)."
And offensively, it's not all Huelskamp.
"Their quarterback (Bart Bixler) is the perfect complement to him,"  says another.  "He's a threat to run, and I think they'd rather have him run.  But if you take it for granted he's capable of throwing it over your head and beating you downfield.  And they have people who can run and catch.  I saw their Fort Recovery game and they came out on the first play of the game and hit a bomb right down the middle of the field for a touchdown.  So they can do it."
But Bixler and Huelskamp are the obvious straws that stir the drink, accounting for 45 touchdowns and 252 points between them at this writing.
"You have to consider their defense, too,"  comes one final opinion.  The Rockets currently rank second in the MAC in total team defense.
"They have to play some kids both ways, like other schools, and against unfamiliar teams in the playoffs I think that adds an additional stress.  But hey, they're a really good football team, and it would be nice to see him (Riley Huelskamp) rewarded for the kind of career he's had."
Coldwater
People are still talking about the Cavaliers' Week 8 loss to Anna, a stunning outcome not for the fact of losing, but for the 49-8 margin and the way it happened.  Prior to that game the Cavaliers had been the model of consistency, racking up seven consecutive wins throwing the ball around the field to as many as five receivers, and pretty much having their way against the likes of every defense they faced.
But then…the Anna game.
"I was shocked at how Anna dominated the line of scrimmage,"  says one.  "That didn't look like Coldwater football."
Another adds, "I don't know if it was good Anna, or bad Coldwater, but I wouldn't take the latter for granted.  It think it just shows how good Anna can be."
The reality is that the Cavaliers are as well-coached as any team in high school football, despite losing twice, and again in week 10 to Marion, 24-0.
"Line of scrimmage,"  adds another.  "They're not as big and physical as they have been, and teams have shown that you can move them out…run on them."
Another counters:  "But they try to make up for lack of size with their speed.  When they've got everyone healthy it's really hard to match up with Coldwater's speed.  And Chip (Otten) does a great job of finding ways to use that speed."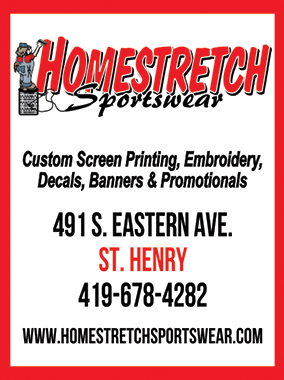 Finally, this observation:  "They've really had a nice year, and I don't think anyone expected them to go undefeated, not in that league.  But there were questions about their size and depth before the season even began, and I think you can see that now.  They've lost a lot of talent to graduation and it's hard to reload every year."
And another:  "It's remarkable they've done what they've done, and they beat Minster at Minster in the middle of the year (Week 4).  They're not what they were when they won the four straight titles, but if I were playing them in the playoffs, I sure wouldn't take them for granted, either."
Minster
When you ask people about Minster there's one universal observation.
"That's a team that really can win it all in Division VI,"  said one coach.  "And the reason I believe that is they seem to get better every time they play, like Marion does late in the year."
And particularly on offense, where the Wildcats rank second only to Anna in team offense, with 398 yards per game.
More impressively, they've shown balance with those yards – 2000 yards rushing and about 1,600 yards through the air.
"They have what you need,"  says another observer.  "The Schmitmeyer kid is a legitimate big-game running back.  And the pass game is there with their big split end (Trent Roetgerman).  When they need a big play they seem to be able to find it.
"And their quarterback has really grown into the responsibility (Jacob Niemeyer).  He can beat you by running and he really throws a nice deep ball.  The way he's playing they can go a long way in the playoffs."
Another pays tribute to their big offensive line.
"I really like how their line play has come along.  Because they've beaten some good teams this year that could compete with them up front."
But more than one points to the simple fact of attitude.
"They're a reflection of their coach,"  adds another.  "They come out with a nothing-to-lose attitude and they play to win.  They're not afraid to take risks and those kids have bought in to that.  They play hard, they hit, and I agree that they seem to get better each week.  I wouldn't be surprised at all if they go all the way."
They've done it before, playing just like they are now!
Tomorrow:  Covington, Troy, and Milton Union