Some morning-after remarks on Wednesday's OSU hoops debut, and what was seen compared to what was expected.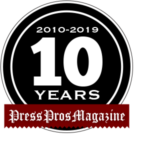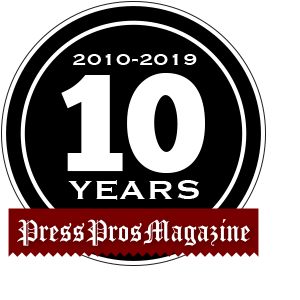 Here's what I saw in Ohio State's Wednesday debut against Cedarville University, compared to what two elderly gentlemen behind me professed to see.
It's always interesting to observe the human response factor to a different environment, and different expectation.  Such was the case at Schottenstein last night when the much-awaited freshman class of D.J. Carton, EJ Liddell, Alonzo Gaffney, and Ibrahima Diallo finally got to play against someone wearing colors different than scarlet and gray.  If I were to grade them, I give them a hearty 'B', with this caveat…what you saw in that brief 40-minute trailer is just the tip of the iceberg.
Because, Cedarville is a DII school that plays the likes of Ohio Dominican and Walsh.  And while Wednesday's final score (95-52) was expected, it could have been so much worse.  Credit Cedarville.  The 'Jackets have some players, and they acquitted themselves well for the first fifteen minutes, and actually led once at 23-22 at the 8:23 point of the first half.
Press Pros writer Mark Znidar borrowed from the 60s when he referred to Carton, Liddell, Gaffney, and Diallo as the 'Four Freshmen' (the old singing group) in his Thursday morning "gamer" – that they were in tune, making music at the expense of outmanned Cedarville.  And after that 8:24 mark, he was right.
But to those about which much is written much is expected, and as I sat under the basket at the east end of the court shooting photos two elderly men sitting in the front row behind me were taking a much more critical, generational view of what they saw.
"Carton doesn't share the basketball enough."
C'mon man, he's a point guard.  Modern basketball dictates you want the ball in his hands.  He looked pretty comfortable with it to me.
"Liddell reminds me of Jaedon LeDee,"  said the man with the sharp-toed shoes.  He kept kicking me in the back.  "Looks lost out there."
LeDee, by the way, came with some fanfare last year because of his 6'9″ size and expectation to be more than 3 ppg and six minutes playing time.
"Gaffney is a string bean.  He'll never make it against Michigan State,"  added the other.
Uh, Gaffney is 6'9″ and weighs a listed 198 pounds, and yes…it might be a growth process against the likes of Xavier Tillman, the 6'8″, 250-pound forward at MSU.
Neither mentioned Diallo, the 6'10" import from Senegal, rather they took their turns at Kaleb Wesson's expense.
"What's he doing shooting 3s?" one asked.  "His game is low post."  Uh, Wesson (6'9″, 270) showed a lot of accumen shooting the '3' last year, and canned three of four against Cedarville, scoring 23 points for the game.
The point is that it's hard to impress those who see the game through 1970 eyes – those whose expectations stem from my media colleagues – those that create too much too soon with rankings and hyperbole.  D.J. Carton was Iowa's Mister Basketball last winter as a high school recruit.  EJ Liddell was Illinois's Mr. Basketball.  Gaffney was one of Ohio's prized recruits out of Villa Angela-St. Joe.  And Diallo is a bonus, because how many 6'9″, 220 pound guys do you see that can play immediately in today's basketball?  Diallo, in limited time Wednesday, totaled 7 points and 4 rebounds.
But while they failed to impress those two guys in the front row (the one with the pointy shoes), Carton, Liddell, Gaffney and Diallo are the #1-recruiting class in the Big Ten this year, and ranked 14th nationally.  Unfortunately, that doesn't always translate in your first twenty minutes on the floor.
In the second half Carton arguably took over the game, splashing down a couple of thunderous dunks and showing his perimeter shooting from the wing.  He finished with 15 points.  Liddell, too, had 9 points and 4 rebounds in fifteen minutes, but showed none of the hesitancy, or nervousness, that haunted the now-departed LeDee (transferred to TCU) last year.  Gaffney scored 5 points in fourteen minutes.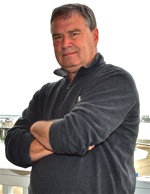 Chris Holtmann WAS impressed, if to say nothing more poignant than the four played "the way we've coached them to play".  That should be refreshing to a pair of generationalists who will no doubt have a heyday in the coming weeks, when OSU plays tougher competition – Cincy, North Carolina, Kentucky and West Virginia.  To those whom about much is written, much will be expected…as it is at every Division I school.
And did anyone even take the time to appreciate Cedarville, and the 2,500 fans from 45314 (their zip code) that bought tickets to see 'David play Goliath'.  They were delighted just for the opportunity – loud and proud – and made up half of the actual crowd of about 5,000…far short of the announced 12,656.  They couldn't have been happier with Branden Maughmer (11 points) and Quinton Green (16 points) – viewing the game with more reasonable appreciation.
None of them was heard to say, "They'll never make it against Michigan State."