Five-Star point guard D.J. Carton was the star of show with 15 points and 5 assists in Ohio State's Wednesday 'exhibition' against Cedarville University, but his supporting cast was pretty good, too.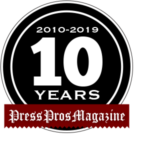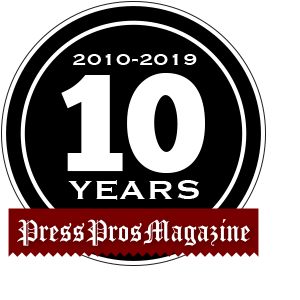 Columbus – It was around the midway point of the second half when a majority of the 4,000 or so souls inside Value City Arena had to be thinking what all the fuss was about with D.J. Carton.
Carton is the prize recruit in Ohio State's four-man class whose arrival on campus was the basketball version of the football team signing the likes of Tyrelle Pryor, Ted Ginn Jr. and Joey Bosa.
Oh, for the first 30 minutes he was the snappy passer shown in all of his high school videos when he was Mr. Basketball in the state of Iowa.
But then Carton really turned on the afterburners during a 2-minute, 52-second stretch when he took over the game and probably sold a lot of No. 3 jerseys with his name on the back.
The opponent was NCAA Division II Cedarville of the Great Midwest in an exhibition, but what he did was convince the public that all those accolades were not puff.
Carton, a 6-foot-2 point guard, began with a right-handed dunk off a drive with 11:50 left. He followed with a jumper from the baseball, a three-pointer, a steal in the backcourt followed by a dunk and then a dunk off a lob from fellow freshman E.J. Liddell.
What was his favorite basket?
"It had to be my dunk from E.J.,'' Carton said. "I told him to throw it up there, but I didn't think he saw me. He knows how I play. It was a good connection, a good play.''
Liddell quickly learned that when Carton is breaking for the hoop the ball should be floated to the rim pronto. Then he'll do the rest.
"Me and D.J. were playing in open gym one time and I didn't throw him the lob,'' Liddell said. "He said, 'You can throw me the lob.' I said, 'Okay, I've got you next time.' That was a perfect situation. I saw him out of the corner of one eye putting up a finger, and I knew he was going to get it because D.J. can jump out of the roof.''
The Buckeyes went on to mow down the Yellow Jackets 95-52 in preparation for the real season that begins with a home game against Cincinnati next Wednesday.
Junior center Kaleb Wesson showed off the off-season work that helped him lose 30-plus pounds by totaling 23 points and seven rebounds. He was 3-for-4 from three-point range.
Next was Carton with 15 points and five assists in 19 minutes, 27 seconds of playing time.
Third-year coach Chris Holtmann keeps his freshmen off limits to the media until they have played, and last night Carton, Liddell, Alonzo Gaffney and Ibrahima Diallo sat behind microphones on the dais.
In case you've been walking the Cumberland Trail without a cell phone for a few months, this class is ranked No. 1 in the Big Ten and 14th nationally.
Carton is a five-star recruit and the No. 2 point guard in the nation in his class. Liddell was Mr. Basketball in Illinois.
Forward Alonzo Gaffney might have been the most excited of the four because he's from Cleveland and grew up an Ohio State fan despite the fact his father played for Cincinnati.
"It was a dream come true because I grew up a Buckeyes fan,'' he said. "It was a little surreal. I'm just glad I got to play with my brothers. This is a special group. But it's more than the four freshmen – it's about the whole team.''
Liddell totaled nine points and four rebounds in almost 15 minutes of play, and most importantly went a long way in showing he will be a marked upgrade over last season's freshman power forward phenom, Jaedon LeDee. LeDee transferred to Texas Christian after it was obvious that Big Ten basketball was too rich for him.
Gaffney played a little more than 14 minutes and scored five points. Diallo, a raw 6-10 center from Senegal, played 8:58 and totaled seven points and four rebounds.
Holtmann saw things in the kids that only a coach would see.
"I thought we had some guys who were nervous,'' he said. "What I was pleased with was the four freshmen tried to play the way we've coached them to play, and that's really important. Those four guys embraced what we're doing. They didn't play perfect. They missed some things. But their approach was really good.''
Carton also spoke a little like a coach talking about the versatility of his class. The four kept talking about how they are brothers.
"It felt great (tonight),'' he said. "This group is special because we're all so close. It felt good to be on the court with my team and to compete against somebody (besides teammates). This is a versatile group offensively and defensively. We can get the ball off the board and push it. Being able to score at all three levels and to defend at all three levels is important. Playing together, I feel comfortable on the court.''
Cedarville actually led 23-22 with 8:24 left in the first half, but it had no answers for Wesson when he changed the game almost by himself. In a span of less than 2 ½ minutes, he had a follow, three-pointer from the top of the key, two free throws and another trey from the top to give the Buckeyes a 38-25 lead.
"I thought Kaleb was really good in that stretch,'' Holtmann said.
Carton had a lot more to say about the big man.
"Kaleb is a special player,'' he said. "I don't want to take much (credit) for (his baskets). It's easy to get Kaleb the ball. He works hard to get open, and I do the easy things like getting him the ball. He's like a big brother to me teaching me things on and off the court.''
Liddell smiled when asked about finally being able to play against someone other than teammates. Ohio State did defeat Louisville by double digits in a closed scrimmage.
Certainly, it was a long time in coming for the first-year players, but Liddell reminded everyone that Florida State transfer C.J. Walker had to wait a real long time to play the point.
"C.J. Walker kept bringing it up that he hasn't played in 584 days,'' he said. "It just felt awesome because we worked out together all summer and in open gyms together. Playing in the same jersey and working as a unit felt good.''
Holtmann can be like a demanding teacher in picking apart the flaws in his team, but he generally liked what he saw from a team with so many new moving parts.
"From our perspective, it was good in a lot of ways,'' he said. "We got exposed in some areas, but there were a lot of good moments from our group. We need to get better at a rapid pace before Wednesday. I thought our guys played with pretty good poise, but we just needed to play better and with more detail.''