They met for a second time with ten times more riding on the outcome.  And New Bremen rose to the occasion by playing 'perfect' volleyball, sweeping MAC mate St. Henry from the Division IV regional.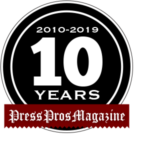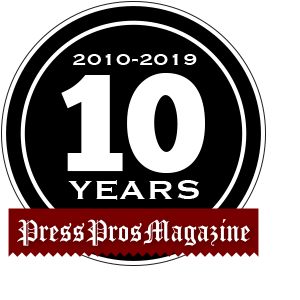 Elida, OH – Maybe it was Halloween, and the worst possible trick-or-treat if you're Tricia Rosenbeck and the St. Henry Redskins.
Or maybe…it was just karma, and Webster's definition of that which pertains to fate – of history repeating itself.
Who knows?  But this much is certain.  NO ONE saw it coming – a straight set sweep of the state's #1-ranked St. Henry Thursday night by #2-ranked New Bremen…25-19, 25-21, and 25-20.  And for the second year in a row…the Cardinals knocked their MAC mates out of the state tournament.
It was something resembling a tsunami, a tidal wave of 'perfection' one area coach said afterwards.  "New Bremen played perfect volleyball."
It marked the second time they had played – New Bremen and St. Henry last meeting on September 12th, a match that went five sets and featured some wild swings of momentum…and 'game'.  New Bremen, as usual, came out aggressive in that match, took the first set easily, lost its serving touch in the second game and fell badly, came back to take the third in a close affair, lost the four in identical fashion…then lost the match when St. Henry fell back on its bread and butter, communication, passing, and defense.

None of that mattered Thursday, despite St. Henry doing its best to find that certain confidence that New Bremen coach Diana Kramer would describe later as elusive, and the essence of volleyball.
"There's just certain times when you play so well you can't really describe it,"  she said.  "And sometimes it's just the opposite.  Volleyball is a strange sport that way and you have to have played to understand it."
They came out aggressive – hot – as is Kramer's and the Cardinals' mode of operation.  Serve hard, hit hard, and press the issue, and the issue WAS pressed as Bremen jumped out to a quick 5-1 lead in the first set and forced Tricia Rosenbeck into an early timeout.  The Redskins steadied, but never found that certain 'whatever' that Kramer would later talk about.  Bremen stayed hot with their service, passing, and offense at the net – Macy Puthoff getting into a comfortable hitting rhythm.  Not unexpected, given the outcome of their first meeting, history did repeat itself as the Cardinals closed out the set with a 25-29 win.
What was unexpected, however, was St. Henry not answering in the second set.  It was more of the same – New Bremen's confidence continuing to mount.  They were in 'system', as coaches like to call it – serve aggressively, serve/receive, passing, the timing of the 'set' – and quickly the Cardinals took command.  St. Henry would challenge, but never looked comfortable in the manner in which they did on September 12, or in compiling their own 23-2 record.  New Bremen finished in a flurry, taking the second set, 25-21.
The third set started differently.  A couple of balls into the net by New Bremen, a missed serve – a crack in their comportment temporarily – and the Redskins grabbed an early lead, and built that early lead into a 12-8 advantage.  Kramer called a timeout.
"I told them the only thing that matter is the present, and right now we've got to get to point #9.  Nothing else matters.  Nothing in the past, the noise in the gym doesn't matter, nothing outside the lines matters.  We've just got to point #9."
Senior Taylor Paul remembers the timeout differently.
"I really can't remember what she said,"  Paul later said with a sheepish look.  "I really don't know, I was just thinking about the game, and I was so caught up in it that I don't know what she said."
Translation:  Nothing else really did matter besides getting to point #9, and that's exactly what they did, going on a 11-4 run that saw Bremen flip the deficit to a 19-16 lead…as the air began to hiss from St. Henry's balloon.  Bremen kept hitting away, while diving to make saves, blocks at the net that they turned into sets and kills, digs that denied the Redskins and their fans momentum;  and they desperately wanted to cheer them on.
But it wasn't to be, as the only thing missing by the end of the match, and their season – was a black cat running across the court!
On the other side…New Bremen's following boomed their approval as the match point fell just over the net, and just inside the line, an apropos finish to a frustrating night.

"I mean, they're such a good volleyball team,"  said Kramer of St. Henry, where she played, and later coached before taking the New Bremen job.  "I didn't expect this to go in three sets – no one expected it to go in three sets.  I'm speechless right now.  But I tell the girls that we focus on scoring off our serve and finding ways to 'side out'.  Everything else doesn't matter.  You just have to find a way to do those things.  And St. Henry plays with such passion and heart – they're so well-coached – and we matched that, and beat that tonight.  I can't be prouder of my team.
"I told them to enjoy it right now, but we've got to stay hungry, and humble.  'Cause we're going to have another big challenge come Saturday (the regional final)."
Taylor Paul, one of the seniors for Bremen, was enjoying it – better than a bucket of bite-sized Reese's cups on this night.  But she was also respectful of the challenge that St. Henry presented.
"This was fun, but I really can't tell you why it went so well,"  said Paul.  "I think with them being our only loss during the season it gave us an extra spark to go out and win."
Redemption?
"Yeah, maybe,"  she added.  "But really I think we just played our best.  And when you play your best good things happen, because you don't realize the effect it has on another team.  But when they were up 12-8 there was a sense that the pressure was on us – that we had to make a play then and there, and we responded."
Macy Puthoff, not surprising, led them with 15 kills.  Josie Reinhart had 7, libero Diana Heitkamp had three serving aces and 16 digs.  Claire Pape had 26 assists.  But numbers don't count when you're playing for a regional title, and Kramer made that clear.

"I honestly don't know who played well for us,"  she said.  "I told them…I can take every stat and throw it out the window.  The only stat that matters is the final score.  Frankly, I don't care about anything else.  I'm sure if you ask someone will tell you that Taylor had a great game, and someone else would say it was Diana, or Claire, or Macy, or Kaylee.  That's the beauty of my team.  You never know who that person is that going to stand out.  Everyone probably has a different opinion."
But there were a lot of volleyball coaches in the gym Thursday, and to a person everyone's opinion was that given the way New Bremen played…they would have been hard to beat.
"They played great defense, and they were nearly perfect on offense,"  said Lehman coach Carolyn Dammeyer of New Bremen.  "You feel badly for St. Henry because they just couldn't get into synch tonight.  It was like what happened to our team in the district tournament."
Bremen moves on to Saturday's final round and a matchup with last year's state champion, Tiffen Calvert, who defeated the Cardinals in the Division IV finals, denying them back-to-back titles.
"Calvert essentially has everyone back from last year's team,"  concluded Kramer.  "They're the champion, they've got the trophy, and they beat us last year.  So we've got to come ready to play our best again, get point #1 and take it all the way to the end."
Taylor Paul doesn't remember the timeout, but she certainly remembers Tiffen Calvert.
"They beat us and took away our title last year,"  she said.  "Doesn't matter if we play them here or in the state tournament.  We want to beat them."