The football playoffs start in a week, and I offer this observation – that you'll see how competitive balance works in Divisions VI and VII, and whether we weren't better when we had one less division.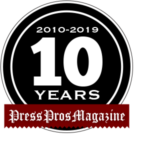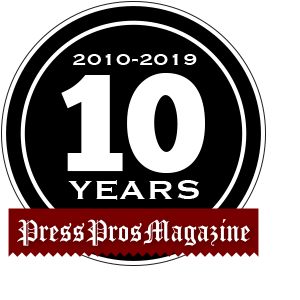 It begins next week – the 2019 football playoffs, and what many of you have waited to see since the final whistle of last year's state tournament.  Let's be honest here when we call it…that five-week second season that's pretty much stolen all the thunder from the regular season, which amounts to now little more than a seeding process.
Ask the average player in August what his team's goals are for the year and they'll tell you…we want to make the playoffs.  I know, because I do ask, and I can't remember anyone telling me in August that they wanted to win their conference championship.  In a couple of cases I did bring that up, and the reaction I got was, "Oh yeah, we'd like to do that, too."
Following this weekend's final regular season games we'll publish a series of columns next week on the principle teams in the area with the best shot at making it the farthest in this year's tournament.  We'll call it 'handicapping' the playoffs, for lack of a better term, and you're going to see in that summary…a perceived disparity between area football and the rest of the state in Div. VI and VII, Regions 28 and 24, and how competitive balance could play out in a rather lopsided fashion.
How, you ask?  Well consider how the regions have been constructed this year, and compare competition relative to Coldwater, Minster, Marion, Loramie, Covington, Anna, and Mechanicsburg.
Then look at Division VII, and check that competition relative to this area's best teams – Marion Local and Fort Loramie.  No need to name names, but you can see for yourself if you log onto to www.joeeitel.com.  You'll find that Division VI, by comparison is stacked, while Division VII, for teams like Marion and Loramie, will end up playing a lot of teams in Region 28 that have never been competitive in this tournament, and whose record, outside the top four in the region (New Miami, Loramie, Marion, and Cincinnati College Prep) is 86 and 136.
In Division VI, Region 24, a team like Covington, who presently sits #7, could end up facing Adena (from Ross County), who has just two wins against teams with winning records.  Covington, by the way, will finish the season with three wins against winning teams, and the teams outside the top eight in Region 24 presently stand 69-98 for the season.
The point is, as a lot of coaches have shared with us…there doesn't appear to be a lot of competitive balance in regions like 24 and 28, compared to Covington, Marion, Minster, Coldwater, Loramie and Anna.  And efforts for inclusion have created what could be some very lopsided tournament pairings in the first two weeks.  I know, I know…it's why they play the games.
And someone's going to write and say that Covington has feasted on the likes of National Trail and Tri-County North.  But Covington has also played St. Henry, Minster, and Loramie, and careful observation has shown that there are no St. Henry's, Minsters, or Loramies on Adena's or Paint Valley's (9-0) schedule.
Nor do you get better, as we claim as the goal, when you consistently play teams with a cumulative record of 86 and 136, because the 86 wins came against the 136.  Again, it begs the question – were we not better when there were six divisions?  Because on years like this one, how much relevancy can you claim for seven?  It does seem a bit watered down?
I would imagine a lot of those in Region 28 are going to be shocked when they play a team like Loramie or Marion, or maybe not.  #1-ranked New Miami (Region #28) is 9-0, having played a club team (Landmark), Gamble Montessori, Clark Montessori, Miami Christian Academy, Cincy College Prep (we saw that game), and Cincy Country Day. Maybe you really are a winner regardless of who you play.
It will play out, and we'll share next week how area teams stack up in terms of who has the best chance to advance the farthest.  It may mean something – it may mean nothing.  But this will be one year, at least in football, when we see just how competitive…competitive balance is.