Not in sheer numbers, perhaps, but proportionately, area success in volleyball shows clear evidence of a cultural metamorphosis in our thinking about sports.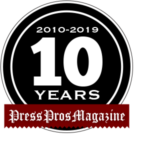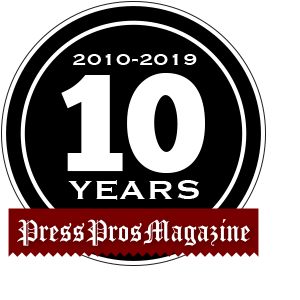 When I wrote this in mid-September the traditionalists who proudly have their leather football helmets, or their old Riddell suspension models, displayed in their dens…wrote to tell me that, 1) I had sold out, 2) I had turned 'puss', and 3) someone said I was just a 'hater'.
So what did I write? Simply, that there are more good volleyball teams in the area now than there are good football teams. Pure and simple.
And, that you can rank the attributes of coaches like Diana Kramer (New Bremen), John Rodgers (Fort Loramie), Kim Metz (Jackson Center), Tricia Rosenbeck (St. Henry), Kenzie Bruggeman (Versailles), Amy Steininger (Marion Local), and countless others alongside whatever list of football coaching icons you want to produce.
All of the above mentioned, with the exception of Rosenbeck, have won a state title in volleyball, and Bruggeman and Metz have won them back-to-back.  Better, Steininger (now retired) won back-to-back-to back titles during her time at Marion Local.
And to clarify on another point – I'm not offended by the term 'hater' because it usually tells me that someone really can't justify a point. So when you have nothing better to say, you label someone a 'hater'.
Nor am I deterred by the term 'puss', because I've seen volleyball teams this year that were far tougher in their commitment to compete (and win) than some football teams. There's nothing wrong with admiring commitment, regardless of the form in which it comes.
Regarding any claim that I've sold out to write superlatives about a women's sport…the only thing I can add is the fact that I've seen far more gymnasiums come closer to being sold out for volleyball matches than football stadiums this fall. I'm amazed weekly that area schools with playoff-bound football teams only half fill their stands.
"It's a little colder now," said one during a football game this past week. "Plus, I think people take it for granted that they're going to win. If it was a bigger game there'd be more people."
None of this, though, seems relevant to obvious ascent in the popularity of volleyball, a girls' sport that's claiming a bigger and better share of attention and participation with each passing school year.
"You look at the number of little girls playing now," says New Bremen's Kramer. "Our (summer) camps are full of kids who want to grow up to be like the girls they see playing in high school."
What she means is, of course…imitation is the sincerest form of flattery.  As with fashion, everyone's wearing it now.
All of this has happened in a comparatively short amount of time. The OHSAA brought about volleyball as a varsity championship sport in 1975 – 44 years ago. Alternatively, this year will mark the 48th year of the football tournament, but championships were recognized by the media services for decades prior to the current playoff system.
Nor can volleyball be claimed as a gender-concession sport, because some schools play both boys and girls, the colleges have both, and the Olympics feature both.
"I just like watching it," a patron shared during Saturday's Division IV district match between Franklin Monroe and Russia. "We don't have football, but I'd watch volleyball if I had the choice because it's faster and easier to understand, like basketball."
Another added this from last week's district semi-final games at Kalida High School.
"I can't imagine anything being more competitive than what New Bremen and St. Henry will be when they play in the regional. And I know I'm not going to get wet."
Others who support the football counter-argument have shared with me that volleyball is good, yes, but it doesn't have star recruit appeal of football – of players who go on to Saturday and Sunday distinction at the college and professional levels.
But does that matter? And why? If you live in the here and now, as so many claim, how does that detract from the interest in volleyball, or players like Paige Jones (New Bremen, now playing at Michigan) and Jonni Parker (Miami East, now playing at Penn State), Lindsey Winner (Versailles, committed to the University of Dayton), or Kenzie Hoelscher (Fort Loramie), who's on a fast track to join those three as a major college recruit.
Or if you still believe that it can't be competitive unless there's pads popping or a risk of concussion…or that it can't be interesting unless you're willing to lay it all on the line…you'll find a full house at this week's regionals with people there to see just that, only with appreciation for it being packaged differently.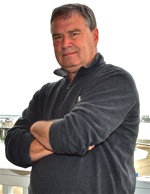 So you can call me a 'sell-out', a 'puss', or 'hater' if you want, relative to what I wrote then, and what I write here…as one who does live in the here and now. But I see and recognize these things in person, while some of you do not.
And as one with a respect for the history of all sports, I challenge that you cannot detract from the fact that volleyball is here to stay, offering to girls the spotlight that football has offered to boys for the past hundred years.  That represents 50% of the population, by the way.
You cannot argue that with the current questions about football…volleyball will become a bigger and growing factor in our consciousness and with our culture. Call it what you will.
And I'm sure you will.