They weren't at their best.  There were mistakes.  But their quarterback showed enough of his best to sweep by Versailles with ease and set up a conference title opportunity next week.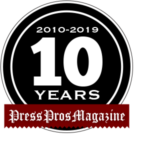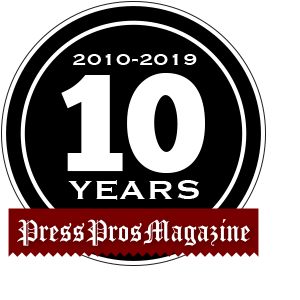 Minster, OH – You expect Alex Schmitmeyer to have nights where he carries the ball 23 times and gains 164 yards.  After all, he carried it 41 times last week against Marion Local and gained 189 yards.
But if you're preparing for the Minster Wildcats you don't expect the quarterback to outgain the featured back;  but he did.  On a night when Schmitmeyer did carry the ball 23 times and he did gain 164 yards, he wasn't even the team's leading rusher Friday in his team's 42-20 win over Versailles.  Quarterback Jacob Niemeyer was, carrying the ball just eight times…but he gained 184 yards and scored three touchdowns – runs of 46, 56, and 63 yards!
Yes, Virginia…Jake Niemeyer had a big night – the biggest night of his athletic life – in what one could accurately say wasn't your average cat fight.  Versailles came into the game with no fewer than five starters missing with injuries, and with twice that many wearing slings and walking in a 'boot' or on crutches.  You might say that Ryan Jones' young team was forced to play with one paw pinned behind its back.
But play they did, and they played hard – they just were no match for the bigger, older, and better Wildcats.
Niemeyer set the stage, ripping off the first of his big runs for a 46 yard score just three minutes into the game.
"Yeah, it was pretty fun," he admitted later, explaining what it was like to run with so much open space in front of him.  "I saw the end zone, and I tried to get there."
Exactly 4 minutes an 24 seconds later, he did it again, this time breaking at least three tackles in the Versailles secondary for 56 more yards and his second touchdown of the night.
"You don't have many nights like this,"  he added.  "I'm definitely gonna' remember this one."
Ya think?
"Our offensive line got him loose,"  said coach Geron Stokes.  "That was all read option stuff and he made the right reads and the right decisions.  The line created things for him and he did a good job of getting vertical down the field."
In a game characterized by big plays, Minster spread 'em around.  At 11:37 of the second quarter Trent Roetgerman gathered in a 38 yard pass from Niemeyer to score, and just like that it was 21-0, and with visions of a running clock.
But while Versailles is just 3-6 for the season, and playing wounded, they are playing hard, and came right back with a drive of their own – 12 plays and 72 yards – and Jared Demange scored on a 12 yard pass from Ryan Martin to cut the margin to 21-6 at halftime.
Roetgerman started the second half with a bang, on the third play hauling in a slant over the middle and ran it 63 yards for his second score and a 28-6 lead.
Versailles would counter on their opening drive of the fourth quarter with a two-yard run by Martin to make it 28-12.
But Niemeyer would trump his counterpart's score with his biggest of the night, another read option bomb for 63 yards and a 35-12 lead at 6:27 of the fourth.
After a fumble recovery Schmitmeyer was finally rewarded for all those carries and all those yards with a 2 yard run for a score and a 42-12 lead.
Had enough?
Not Versailles, as the Tigers mounted one more effort that saw Jack Osborne cap his 75-yard rushing night with a 53 yard touchdown run against the Minster reserves – Titus Gehret ran it in for a two-point conversion, and the scoring was over, 42-20.  Minster had run its record to 8-1.
"They're a good team,"  said Ryan Jones.  "But I'm proud of our kids' effort.  Jared Demange had one of his better games of the year (11 catches for 155 yards and a touchdown), and I think he played every down – special teams, everything.  He was a warrior.  But our guys played hard, from the seniors all the way down to the freshmen.  That's one of the things we focus on, giving it 100% on every play, and no matter what the score is we're going to give it everything we've got.  We talk about it every week, how those qualities will benefit you long after football, no matter what walk you take in life.  So the young guys are taking that to heart.  Yeah, we've got some injuries, and those guys got a chance to get in make plays, and sometimes they did that tonight and it was great to see."
A lot of yards, and a lot of points for Minster – 553 yards overall, compared to 323 for Versailles.  Niemeyer and Schitmeyer finished with 348 yards between them, while Niemeyer added another 205 yards through the air on 11 of 16 attempts.
But Ryan Martin gave a good account for himself, connecting on 17 of 30 for 190 yards and that touchdown pass to Jared Demange.
Still, one could not miss the fact that while there were mistakes – Minster committed 10 penalties for 88 yards (Versailles had none) – and Minster is a team poised for bigger and better things, starting with a rivalry showdown next week for at least a share of the MAC crown.  They're tied currently with Coldwater, Marion, and Anna, which all won on Friday.
"It was senior night tonight so we were all jacked up for that, and we had a strong start,"  said senior tackle Dylan Sharp, who had several big hits and recovered a Versailles fumble.
"But the penalties were inexcusable.  A lot of them are just stupid, like holding and jumping offsides, and we need to eliminate things like that.  We can be a lot better, we just need to maximize on this opportunity.  It's a tough region so we have to keep getting better and we'll see where that takes us."
Stokes couldn't agree more with his big man in the middle of the line.
"We're playing hard, but we gotta' get better,"  he said.  "We were terrible tonight defensively.  We didn't tackle well, we had dumb penalties…we just gotta' get better.  We are playing hard and that's a credit to our kids, because they care.  But we have to care enough to get better."
Next week is a huge week, of course – the annual rivalry game with New Bremen, who won Friday at Delphos to go 7-2 and make themselves not only playoff relevant…but potential spoilers, as well.  They'd love to deny Minster a share of the league title.  It'll require playing better, to Stokes' words, because there won't be room for ten penalties and poor tackling.  New Bremen is a vastly improved program and will take the field with a lot of emotion.
"We'll prepare for them like we prepare for everyone, because that's how we prepare,"  said Stokes.  "It will be senior week for us, which is always cool because we'll honor fourteen kids who've busted their tails for four years.  But we have to get better this week, and if we don't we're going to get beat at some point, and we won't maximize with this group."
Concerns?  Yes.  Geron Stokes is always concerned about something – the prince of pessimism.  But concerns could not hide his obvious respect for the play on this night…and the development of his quarterback as a big-play performer and the leader of the offense – 553 yards worth of offense.
"He's in command of our offense,"  smiled Stokes, finally.  "Every play he has the ability to run it, throw it, make a decision, read something…he's making a lot of decisions out there and you can see his comfort level increase by the week."
And this would be a good week to take another step – rivalry, title, and tuning up for the playoffs.  How could it get any better?
Between now and Sunday…Geron Stokes, the 'prince', will find something!