Franklin Monroe provided the Tuesday night volleyball thriller with a defensive gem and a comeback win over #4 seed Jackson Center.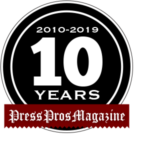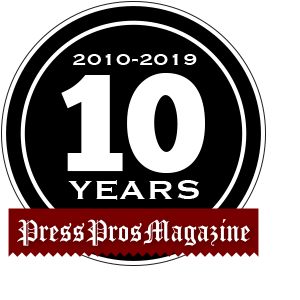 Covington, OH –  Franklin Monroe volleyball coach Angie Filbrun could not hide her Cheshire cat grin.  And for good reason.
There's no way of knowing at this point which Division IV volleyball team will ultimately win the OHSAA title, but this fact was made certain on October 22.  No team in any division will have played better defensively by tournament's end than Filbrun's #5 seed Franklin Monroe Jets did Tuesday night, eliminating the #4 seed and two-time state champion, Jackson Center, overcoming a 2-1 deficit in five sets – 14-25, 25-21, 14-25, 25-16, and 16-14.
This, after taking it on the chin hard in the first set, 14-25, as Jackson Center came out and utilized its superior height to power its way to an early lead and the apparent momentum for the match.
But we emphasize momentum, because it's fleeting, and FM immediately came back in the second set to set up shop against Jackson's size and create some doubt in terms of its dominance and efficacy.  In doing so they established their own momentum, something that would haunt Jackson Center for the rest of the evening.
Because to further the Jets' cause, Jackson lapsed into a season-long nemesis of inconsistency – what coach Kim Metz has repeatedly referred to as "getting out of system".  Good defense, and effective serving, will do that to you, and that's exactly what Franklin Monroe used to get back into the match with a 25-21 win.
"We worked our butts off to do that, and I'm so proud of the girls,"  said Filbrun afterwards, visibly drained by the two hours worth of competitive drama.
"I don't know what to say right now.  It was a full team effort and every single player we have had to play tonight…and they did."
But here's what makes Jackson Center such a perennial threat in area volleyball.  No sooner had FM patted themselves on the back for their set 2 win than the Tigers came out in the third set…back in system.  They served well, and their size at the net, Sarah Clark, Megan Argabright, and Katie Clark, began raining shots down to all parts of the court.  On a night when their defense was at its best…suddenly FM was defenseless, as Jackson bounced back to take the set easily, and a 2-1 lead, 25-14.
"We were down at that point and we knew we had to battle,"  said Filbrun.  "You think, uh-oh, this is it.  But oh no."
The drama wasn't confined to the action on the court, either.  The officials became conspicuous on no fewer than three occasions, robbing both teams of momentum as they halted play to confer with each other, as well as the respective coaches.  There was indecision as to which team got the point, twice, which only added to the environment, of course, and a sense of a climactic ending.
As quickly as Jackson came out of the huddle for the fourth set FM flipped the momentum again – by diving for points, getting a hand on everything that came over the net, and extending rallies that simply wore down Jackson Center.  That was the defense at work, but all the while the offense – with Corina Conley, Chloe McGlinch, and Chloe Peters (and seriously, is it not karma when you have two Chloes), began to chip and tip balls to points of the court that the Tigers couldn't cover.  That, along with keeping Jackson's hard hitting at bay, began to take the starch out their attack.  FM easily finished out the set, 25-16.
There simply is no accounting for momentum, of course.  And as Angie Filbrun expressed, all you can do is "work your butt off" and hope that things swing your way.  It didn't as the two teams came out for the deciding fifth set.
Once again Jackson Center took the serve and got back into their game, scoring the first four points and quickly got out 5-1 before FM would score its first points.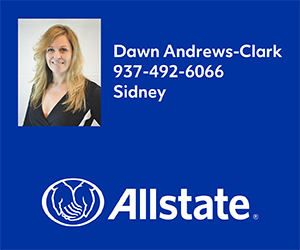 But the Jets again began chipping away at Jackson's patience and confidence…by extending points and hanging around long enough to finally get a ball to drop.  Down at  one point 10-5, they closed the gap to 12-10, then 13-12, and finally tied the score at 13-13.  The stands behind the FM bench was packed with blue, and they were roaring.  Jackson scored to retake the lead, but FM tied it again, at 14-14.
And there's always a little luck involved with events like this;  but they say luck is a by-product of hard work.  That being the case, FM finally took the lead with a kill that ricocheted off the hand of a Tiger defender…and on the ensuing serve Chloe Peters sent the faithful to the hallways smiling as she put down match point.
"They were not done,"  smiled Filbrun.  "My seniors…they wanted this one tonight really bad.  They took leadership.  They went for it, and I'm so proud of them.
"You just never give up.  Our defense kept playing and we did have a couple of lucky breaks.  But when it was 10-5 it became a matter of now or never, and we made it our 'now'.
In a region where St. Henry, New Bremen, Fort Recovery, Marion Local, and Fort Loramie seems to garner all the Division IV attention, Tuesday night Franklin Monroe tossed their hat into the ring…as that team that may just be the most overlooked group in the southwest.  Overshadowed for years by Miami East, the perennial title-taker in the Cross County Conference, the Jets quietly came into Tuesday's sectional final with a 20-5 record, but with the respect of everyone who had played them.  Their significant losses came against Russia, Fort Recovery, and Miami East…all of which still figure prominently in the tournament picture.
"We're here to play,"  said Filbrun, repeating her pride in her team.  "Because, we're not one of those big, huge teams.  We only have one girl that's 6 feet tall.  We have to work our tails off every night, but we work so well as a team and that's all that matters.  Tonight our seniors were so good – Corina Conley, Chloe Peters and Belle Cable.  They stepped up, in the huddle and in that fifth set, and they were leading.  It wasn't me, it was them.  They wanted it, and they got it."
They got it, but they can't enjoy it for long because they're back at on Saturday in the district round, facing Russia, who knocked out Southeastern in three sets Tuesday, and a team that beat FM back on September 28.
"We lost to them in three, but we gave them a good match,"  added Filbrun.  "We'll see what we can do."
And there's no question as to what they can do, and how they do it.  Russia, a team with five freshmen, will have to contend, as Jackson Center did, with one of most relentless teams in the tournament.  The Raiders are 15-10 after beating Southeastern, and 7-2 since their September match with Franklin Monroe.  And if they didn't know then, they must know now.
They're going to see d-e-f-e-n-s-e!