After five years of professional baseball, former Buckeye pitcher Brad Goldberg has come back home – back to campus – to ground himself by giving back through coaching in the modern sense – by the numbers.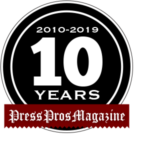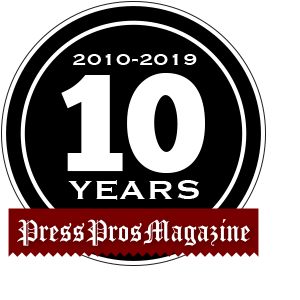 In a sense he looks like he never left. Brad Goldberg is still the physically commanding 6'4″ specimen that pitched for the Buckeyes in 2013, went 6-1, and was taken by the White Sox in that year's June draft.  Then he spent the next five years trying to inch his way to the big leagues.
There were stops at Kannapolis, Winston-Salem, Jacksonville, Charlotte, and Birmingham along the way.  And finally, on June 3, 2017, he got the call from the Chicago White Sox to come to the big leagues, where he pitched in eleven games over a two-month span, walked more than he struck out, and eventually parted ways with the organization.
The Arizona Diamondbacks picked him up, invited him to spring training last February, but that didn't work out.  He was released on March 14.  Baseball, from 60′ 6″ inches, had had its say with Brad Goldberg – frustration, disappointment, and age-old.  He wasn't the first, and he wouldn't be the last.
"The major leagues are about production,"  he said recently, during game one of the Ohio State fall Scarlet and Gray series.  "It's all about getting people out and when I was there I was hurt and tried to pitch through that.  No regrets…I learned a lot.  It just didn't work out."
He came back to Ohio (he's from Cleveland), to Ohio State and the comfort of baseball at the formative level and the familiarity of relationships he obviously values – head coach Greg Beals, pitching coach Dan DeLucia, and a host of young Buckeye arms that now perform on that same threshold he once knew.  Brad Goldberg has turned to coaching to continue his career in baseball.
"It's different [than professional baseball],"  says Goldberg.  "But I'm here helping Dan (DeLucia) out on the data analytics side, so I'm transitioning from playing to the new-age of baseball that involves the numbers.  The idea is to give him (DeLucia) as much information as I can to help him and the Buckeyes.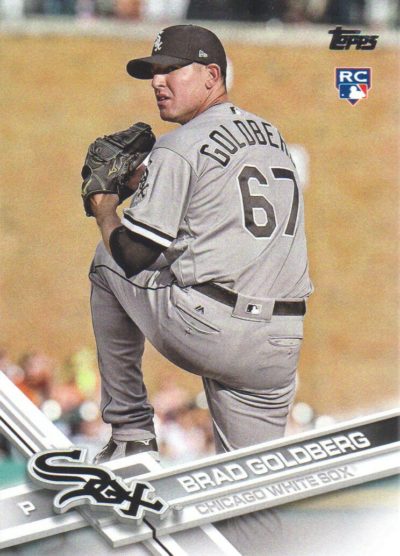 "Leaving baseball as a player is an interesting dynamic because in the back of your head you're thinking you might be done – having the injury made it a little bitter-sweet.  But now being around here to help with the staff has made that bridge a lot easier.  It's nice to be around the game and doing what I really enjoy.  I really don't think about my age (29) and the fact that I'm not playing anymore, just that it's nice to be here every day now and helping out with data and delving into a new endeavor.  This is all new to me, but I'm staying in the moment with the numbers that you heard as a player…but now to see it from the other side you see how much work it is.  It's stuff that I've known, I just never realized the leg work that goes into it."
As a side note…professional baseball isn't necessarily fair, nor does it treat everyone equally.  As the old scripture reads…many are called, but few are chosen.  Meaning, that for every Gerrit Cole there's a hundred Brad Goldbergs whose skill and advantage isn't blessed with the same opportunity – of being the right person, in the right place, at the right time.  He holds no grudge, apparently, choosing to take solace – and pride –  in his once and present relationship with the Buckeyes.
"I think the coaching profession, long-term, is now something that I want to do and there's not many better places to start than here.  I have my degree (in sociology), and while that's not exactly connected with data analytics, I care about this program.  It's a staff that I know, it's a great dynamic in the office and on the field.  From a personal standpoint, I don't miss the game that much…I just miss the competitive side of it, and I still live through that with every pitch and every day at practice.  That's what's fun, that and giving Dan a plan of attack to share with the kids.  There's definitely flashbacks for me, but my shoulder feels a whole lot better now that I'm done playing."
He couldn't have come home at a better time.  The Buckeye program is oozing with a lot of talent, particularly a lot of really good young arms.  And fortified with their second Big Ten Tourney title in four years, and their third NCAA tourney appearance in four years, the optimism for taking the next step – as Michigan did last June – has moved from the backs of minds to the front during the just-completed fall practice.
"The trajectory of this program is in a really good spot with their tournament appearances and now it's a matter of how to take the next step,"  says Goldberg.  "And that's where I talked with Coach Beals about coming in…to look into the numbers.  I talk about that a lot, but Dan and I see it as a way to give us any edge possible.  It's exciting to have the talent, but we want to give them a plan of attack, as well."
He makes no predictions, or guarantees of his value…it's just that not so long ago Brad Goldberg was where Seth Lonsway is now.  But Seth Lonsway has never been where Brad Goldberg's been, or been through.  Baseball can be a brutal game – ask Aroldis Chapman and the Yankees.  You're king of the hill one moment, while in the next you're on the outside looking in.
But it doesn't mean you don't belong, or that success isn't just around the corner.  Goldberg hopes he's found his niche…of explaining that such success is attainable to the next generation.  He's been there, seen it, and done it.
And those numbers he's now keeping, he believes…are the key to the future.