The happiest guy at this weekend's Buckeye Scarlet and Gray World Series may be the one who can simply appreciate the opportunity the most.  Like the old Smith-Barney commercials, second baseman Matt Carpenter has "earned it".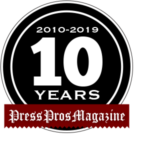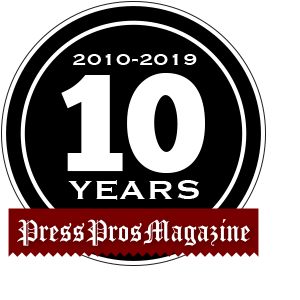 It's a safe bet to say that there won't be any other one-on-one interviews with Matt Carpenter during the course of the fall or winter.  He doesn't seek attention, and at 5'10" and 175 he's not the kind of physical specimen that blocks the view.
That bothers him absolutely none!
These are happy times around Ohio State baseball.  Winners of the Big Ten Tournament in two of the last four years – and with appearances in the NCAA regional tournament in three of the last four years – the mood is high at Bill Davis Stadium this weekend for the annual Ohio State Scarlet and Gray 'World Series'.  As many as two hundred parents, friends, and fans showed up for Friday night's opening game, a symbolic showing of warmth and support in the 50-degree game-time temperatures.  Anticipation is high for the coming season, and the expectation is that like Michigan did this past June, the Buckeyes have positioned themselves to take the next step – to get beyond the regional round and on to the NCAA World Series.
That would be fine – idyllic – for Aurora, Ohio's Carpenter, a fifth year senior who pales in comparison to the physical presence of teammates Dillon Dingler and Zach Dezenzo, but who pegs the needle for the sake of sheer 'want to'.  He's the walking, talking example of how hard work and patience pays off.
"Fall ball has been great,"  said Carpenter from the dugout bench, a half hour after the Scarlet team won Friday in shutout fashion, 8-0, over Gray in the series opener.  "It's been an opportunity to get to know and acclimate with all the new guys.  With our returning guys, we've got a lot of talent here and it's just a matter of finding a way to gel.  It's been good."
And good – even better – when you can come to camp expecting to play.  There's no secret about it.  The Buckeyes took off – played better – after Carpenter's insertion into the lineup last March after Kobie Foppe got off to a slow start in the team's first sixteen games.   Foppe, who hit .335 in 2018, never returned to form last year, struggling to a .153 batting average by season's end.  Carpenter would go on to hit .257, drive in 15 runs, and collect 8 doubles and a pair of triples, starting in 41 of the Buckeyes' 63 games.
But now he assumes nothing.  'Carpy' is a keen observer of the game, and knows that playing time is parallel with production.  He doesn't want to be a one-year wonder.
"I've never thought of it like that…that I've earned a position,"  he says.  "I think I have a little different standing than [at this time] last year, but only because I take pride in the way I play the game and for being a good teammate.  I think to simply have a bit of merit and carry some bit of weight on the team helps the young guys realize that playing hard comes first.
"I've never been the most talented guy, and I never will be.  But playing hard and being the best teammate I can be is what it's all about."
The Buckeyes were 7-9 at the point Carpenter entered the lineup last March, and reeling from a five-game losing streak on their final southern trip to Greenville, South Carolina.  They needed a spark – a fresh response – as they came home to face Lipscomb in the home opening weekend at Bill Davis Stadium.  Matt Carpenter got the start in game one of that series at second base.  He went 1 for 5 in that game – 2 for 12 in the weekend series.  But he made contact at the plate as he made the plays at second base.  And over the course of their first two home series, against Lipscomb and Hawaii, he hit .269.  It got better.
In the Big Ten opening series at Rutgers he went 7 for 14, raised his average to .300, only to have a setback with a leg injury that cost him two weeks of playing time.  He came back during the Maryland series, then Iowa, and then Minnesota.  He continued his steady play, averaging a hit per game and making the needed plays in the infield as the Buckeyes continued to win – 2 out of three against Michigan, 2 out of 3 against Maryland, 2 out of 3 against Penn State, and a sweep at Purdue, where Carpenter finished the regular season with a 5 for 13 weekend.
The point is…they were a better team, for whatever reason, with Carpenter in the lineup as they swept through the Big Ten Tournament, claiming the championship with a final game win over Nebraska.
"He gave us a spark, there's no doubt about that,"  said Greg Beals at the outset of this year's fall practice.  "Matt's been around the block.  It's his fifth year here in the program, and the experience he got from playing last year has really fueled his fire.  He helps with our leadership, and those older heads in the clubhouse are invaluable to a baseball team."
Compliments are nice.  Respect from your head coach is even nicer.  But the fact of relevancy is the ultimate after five years of working, waiting, and being patient to contribute.  And that's all that Carpenter is willing to attribute to last year's success.  He was able to contribute.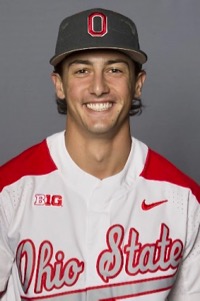 "It was just nice to win,"  he says.  "There were some ups and downs and I came in at a time when there were a lot of moving pieces – new guys trying to get acclimated.  It was just good to get on that little streak there.  And winning at the end was even better.  After the struggles we had it was good for everyone to come together and just find a way.  And that's what we did.  We found a way to win.  Stats can go out the window, because once we started winning it became fun for everyone, regardless of how they did individually.
"For my part it was cool.  After you've been here this long it was nice to be part of a team that ended up getting on track – winning a conference tournament. That's what I'm going to look back on – helping the guys contribute to a championship team.  Hopefully we can do it again this year.  There's a sense of urgency because there's talent here, it's a really good time, and the goal is to put it together and make a really deep run in the post-season."
Don't take anything for granted, do the work, be a good teammate, and enjoy the moment.  Take your opportunities as John Houseman (Smith-Barney) used to preach.  You "earn" them.
That's the working man's view – Matt Carpenter's view – at this weekend's Scarlet and Gray 'World Series'.