Sophomore right-hander Bayden Root found his stride after a rocky first and pitched the Gray team to a 'series' win over Scarlet in the Buckeyes 'fall classic'.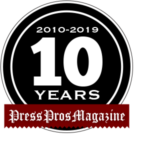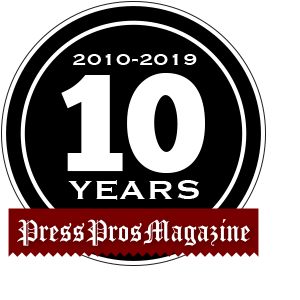 Columbus – It was late Sunday afternoon with no classes in session and Ohio State fall baseball practice officially over, but Matt Carpenter's gait picked up the closer he got to the steps of the dugout.
What was the hurry?
There was a large buffet in his future, and there was more to it than a Roman feast for a hungry second baseman.
The Gray had just defeated the Scarlet 8-5 to win the best-of-five series at Bill Davis Stadium in an upset, and the prize was the losing team had to serve the winners. The biggest blow was a three-run homer by the Gray's Scottie Seymour in the fourth.
"I've been waiting for this,'' Carpenter said. "Noah West is going to take care of me.''
West's job was to walk with Carpenter and fill his plate – or plates – with heaping helpings of grub.
In years past, the coaches had the winners eating steak and the losers settling for hot dogs and baked beans.
"With nutrition value being so important to these guys, we shifted to everybody having a good meal with the winners being served,'' coach Greg Beals said.
The players worked up enormous appetites after practicing 29 times during a 45-day window allotted by the NCAA, and that included exhibitions against Dayton and Western Carolina…and this weekend's three-game series.
Beals said this period was important for the incoming freshmen to see what they are stepping into with major college baseball, last year's freshmen taking leaps forward and seniors like Carpenter, West, catcher Dillon Dingler and first baseman Conner Pohl taking ownership of their team.
"A lot of it is getting an understanding of who can do what,'' Beals said. "Those guys in the locker room are smart. They are starting to process what this team is going to look like.''
Sophomore right-hander Bayden Root was a case in point. Last season, he was put into a setup role out of the bullpen and had as many trying days as good ones in going 2-3 with a 5.14 earned run average in 35 innings. He walked 29 and struck out 53.
Next season, he will be asked to take on a larger, more consistent role.
Yesterday, the old Root came out in the first winning when he made Dingler act like a hockey goalie going after a puck. He was all over the place in walking two and giving up one run on a groundout by Zach Dezenzo.
But Root showed that he is no longer a neophyte in striking out the side on 11 pitches in the second inning. In the third, scrimmage rules permitted teams to put a runner on first base to start the inning, but that man got no farther than second base as he got the side in order.
"I was a little excited at the start,'' Root said. "It's a fun time and a big time and I started rushing it. Then I settled down. I told myself that I'm plenty good enough to just go out there and do my thing. The second inning was a testament to that. I threw 11 pitches and struck out the side. I started pounding the zone and found a nice little groove.''
Command and poise are exactly what Beals and pitching coach Dan DeLucia wanted to see as much as Root's fastball.
"I was really pleased how Bayden settled into the game,'' Beals said. "He came in too high (emotionally) and was pulling his pitches. Those three strikeouts in the second inning were big for him. Dillon Dingler did a great job of working with him and keeping him into it. As a whole, I wanted to see an evolution of players (during the series). Bayden Root is an example of a freshman becoming a sophomore. You have to hit the ground and grow.''
Root has been working on a changeup to go with a fastball and slider, and fall practice was a proving ground. Opponents will see that third pitch next season.
"I was a big fastball-slider guy last year – my slider is my bread and butter – but we've been working on a changeup,'' he said. "I'm starting to get more comfortable with it. It's definitely a pitch that I'm having more confidence in. I want to be able to throw three pitches for strikes. It's a feel pitch."
As a freshman, Root was thinking about treading water. This time, he knew what to expect and went about working like a veteran.
"Last year, I came in and my eyes were opened to the speed of the game,'' he said. "This fall, it was about going out there and doing my thing. I had a lot of fun.''
Fans will be comforted knowing that the Buckeyes prefer talking about their team than themselves.
Root was asked about his goals and what role he might play, but went a different route with his answer.
"I just want to win. That's the most important thing,'' he said. "Whatever the team wants me to do, I'll be plenty happy to do that. Our biggest thing is going a step beyond where we went last year. It was an awesome experience winning a Big Ten championship. That was my best experience in baseball. We want to have that same mentality next year. I'm very excited. I think we're going to be a very deep team on the mound and in the field.''
This was Carpenter's fifth fall practice. Last year, he was a backup to Kobie Foppe. When Foppe got off to a dreadful start, Carpenter moved into the lineup and batted .257 – the average was .274 in Big Ten games – with 15 runs batted in over 41 starts.
What did he see from his team this fall that no longer has big boppers in left fielder Brady Cherry and right fielder Dominic Canzone? They each hit 16 home runs.
"I saw a very good pitching staff and the defense has come along,'' Carpenter said. "I think our offense has started to come along. We are going to be a different team. You truly never know what kind of team you really are until the grind of the season. From the looks of it, we'll hit a lot of doubles. (Fall practice) was a good sign of what we can do.''
The home runs might not be as frequent, but Carpenter thinks the offense won't necessarily have to peck and poke to score.
"We had a lot of long balls last year,'' he said. "This year, we have good depth and are capable of stringing hits together. They won't necessarily be home runs, but a couple of doubles to get the inning going. That kind of offense is contagious. It's going to be a collective effort, and that's good.''