Shortstop Noah West needs playing time coming back from knee surgery, and soph outfielder Nolan Clegg simply needs innings to develop.  The prognosis for both…is good!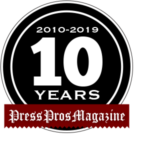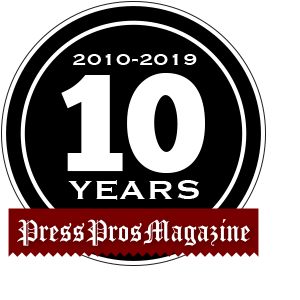 Columbus – Ohio State is at the point of the fall baseball practice schedule where almost everybody on the roster is counting the days when they can put away the bats, balls and gloves for a little while in order to recharge and just be a student.
There are pockets of players who, as the song goes, "don't care if I ever get back'' to real life. Count redshirt senior shortstop Noah West and sophomore outfielder Nolan Clegg in that group.
Both went into the annual Scarlet-Gray scrimmages with something to prove to themselves, the coaches and their teammates, and Game 1 of the best-of-three series couldn't have gone much better for them.
West had a run-scoring single on a full count and Clegg a three-run double with two strikes in the first inning for the Scarlet in an 8-0 victory on Thursday night at Bill Davis Stadium.
The series continues at 3 p.m. Saturday and concludes with a game at 2 p.m. Sunday. There is no admission charge.
The importance of these three games differs for West and Clegg. West is coming off left knee surgery that wiped out all but 19 games of his 2019 season. Clegg is trying to claim a starting outfield spot after sitting most of his freshman season.
This is the second time since the beginning of his sophomore season that West is coming back from a torn anterior cruciate ligament. His right knee blew out that year.
The current comeback is a heartbreak in that West, who is from the northeastern Columbus suburb Westerville, was batting .284 with nine runs batted in when the left knee gave out before the 20th game last season.
"It was before a game when we were taking BP,'' he said. "I was going for a grounder and it was a freak accident. I went to throw and it just gave out on me. Both injuries were different. With this one, I thought, 'I'm ready. I'm fine. I can run.' Then I sat down for an hour in the dugout, and when I got up I just couldn't get going.''
Coach Greg Beals thought he had the ringleader of his infield defense, but then had to move true freshman Zach Dezenzo from third base to shortstop.
Luckily, Dezenzo turned out to be a plus player in every phase of the game.
West, though, was left to grind it out with therapists and trainers and have doctor's visits for progress reports.
"I was really bummed out when I got the results back,'' he said. "Then I knew I had to rehab as much as I could. I had been through the ropes and knew what I had to do. I rehabbed this knee probably harder than I did the right one. I just wanted to get back out there. I tried to stay positive, although there was nothing positive about (the injury). I stayed around the team – I wanted to be around baseball – to make it easier.''
Doctors cleared West to go full bore a month ago. Before that, he was limited to fielding ground balls and hitting.
It's important that he make a full comeback in order to give the Buckeyes a shot at having one outrageously talented infield with Dezenzo at third, Matt Carpenter at second, Conner Pohl at first and major league prospect Dillon Dingler at catcher.
"First of all, this speaks a lot of Noah's character to keep fighting and coming back,'' Beals said. "He keeps winning the shortstop job. I just want to keep him healthy for his senior year. Let's go out with a bang. Let's keep him in the lineup. He solidifies the defense, just a rock solid shortstop, and he has really grown as a player.''
Of course, Beals would like West to hit like last season – he hit .213 in 30 games as a freshman and .223 in 45 games as a sophomore – but having a great glove is job one.
"His confidence has grown through his defense,'' Beals said. "A lot of times guy develop their identity offensively. Noah West has developed his identity defensively, and at that position it's important to do just that.''
When the final out is made Sunday, West won't be finished huffing and puffing. There's work to do in the weight room.
"I'm almost there,'' he said. "I need more strength in my legs, especially my left one. I would say I'm really close. I'm working on the baseball aspect. It's just good to see some live pitching.''
At 6 feet 3 and 180-plus pounds, Clegg looks as though he came out of a mold for outfielders.
At Toronto High School, he was voted Division IV eastern district player of the year and three-time All-Ohio. He drove in 82 runs in his career.
Last season as a freshman, he batted .286 (12-for-42) with two home runs and 13 runs batted in mostly in non-conference games. Twelve of his 19 games were starts. Eight starts came in center field.
With right fielder Dominic Canzone leaving early to sign with the Arizona Diamondbacks and left fielder Brady Cherry and center fielder Ridge Winand having graduated, outfield jobs are for the taking.
Clegg prepared for fall practices playing 50 games for the Michigan Monarchs in a wooden bat league during the summer. He thinks he batted ".314 or .319.''
The difference between being a true freshman and somewhat of an old hand has hit Clegg in a good way.
"I'm having a lot of fun meeting the new guys, getting comfortable and just playing,'' Clegg said. "You definitely are more comfortable. I was stressed last year coming in playing baseball and wanting to do well with classes. Now, I can make more quality time for baseball knowing how to handle a class schedule better.''
Clegg is not talking about claiming any outfield job. Rather, he's out to get more experience and build.
"I think right field is my strongest position, and that's where I played this summer,'' he said. "But I'm definitely confident in center field as well. I've been working on my two-strike approach, seeing the ball in order to put the ball in play.''
Beals is counting on Clegg to become the everyday right fielder, but isn't ruling out center for him.
"Nolan has grown up,'' Beals said. "He's a sophomore mentally and physically. He's primed and ready to man one of those spots in the outfield. We're not exactly clear how it's shaping up. We'd like him to be in right, but he can play center. We've got a host of characters competing in the outfield.''
Ohio State recruits on a national level – Arizona has been a popular place – but it was important that Clegg was signed because he's an Ohioan from a high-profile baseball high school.
"No doubt, we wanted to sign him badly on just his raw tool package alone and his makeup,'' Beals said. "Nolan plays hard and he's physically gifted. He was recruited as a prototype right fielder with the idea that he also can play center field. He played a lot of center field in high school, for us last year, and tonight.''