The venerable coach of the Northridge Polar Bears is enjoying the team's most successful season (so far) in memory.  The best part?  He deserves it, because he's been there through it all.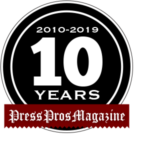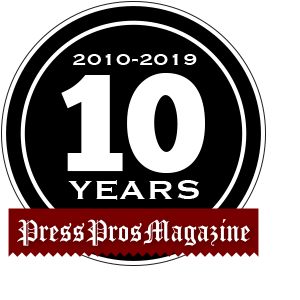 Dayton, OH – Northridge football coach Bob Smith smiles appreciatively when you ask him if he's enjoying the Polar Bears thus far 6-1 start on their season.
"It feels pretty good, I won't kid you,"  he said this week.  "We've had a lot of bad football years at Northridge, so I guess you could say we're due."
Of course 'due' connotes that there's an element of luck involved.  But Polar Bear opponents through seven weeks would tell you a different story.  They're talented.  They've got speed.  And the Polar Bears are driven by what one player (Jarron Lander) calls, "The revenge tour.  This is our statement season."
Lander is one of a handful of seniors who remember the days of 1-6 – when times were hard, football was bad, and change of fortune seemed as far removed as real live polar bears.  Smith grimaced this week when reminded of Lander's statement earlier in the season.
"He didn't mean anything bad by it,"  said Smith.  "Jarron and some of the others were here as freshmen when times weren't this good.  What he was saying was…we hung around, we did the work, we got better, and look at us now.  I'm proud of them."
There aren't many like Bob Smith anymore – men who would dedicate an entire life to one school system.  Smith played for the Polar Bears, graduated from there in the 80s, then coached there for the past 30 years – 16 of it has head coach.  So why has he stayed?
"This is home,"  he says.  "This is where I grew up, so I grew up committed to the area and to what Northridge represents to a lot of kids in this district.  A lot of them here need Northridge, they need football, and they need an adult figure who understands.  These are 'good' kids.  Some come from tough situations, like everyplace else, but they're good kids.
"As to why I've stayed…it's a good district.  We have plenty of support from the community and administration.  We have wonderful facilities.  Our new school is unbelievable.  Our stadium doesn't have turf, but otherwise it's as good as anyone's.  Our uniforms are great, so I tell the kids…as long as you do the work and earn it I'll see that you have what you need."
He isn't pulling their leg.  Inside Northridge's beautiful stadium weight room he pointed to the paint job.
"Did it all myself,"  he laughed.  "I'm here a lot, so I try to make good use of my time."
Committed?
"I have a cot in my office here at the stadium,"  says Smith.  "I usually sleep here on Fridays because I'm here all night breaking down the film after the game, and when I get done (or tired) I just hit the cot and go to sleep."
"There really aren't many like Coach Smith around anymore,"  says league rival, and Milton Union coach Bret Pearce…the only team to put a black mark on the Polar Bears' record this season.  "He cares about his kids, and his school…and he's never been a coach to use a job as a stepping stone to a better one."
With three weeks left in the season Smith and the Bears stand eleventh in their region (Region 16, Division IV), even with a 6-1 record.  Strength of schedule has something to do with that.  Milton Union represents the toughest opponent they've played so far…but Middletown Madison (4-3) looms this Friday, and a week from now, Franklin (6-1).  They conclude their regular season schedule with Preble Shawnee (4-3).  Win at least two of those three and the Bears could garner play-off consideration.  But, they'd need some help to crack the likes of teams currently in the top eight spots – Roger Bacon, Bethel-Tate, and Kenton.
Unheard of in June, post-season football after 16 seasons would be a just reward for the mutual commitment of Smith and his kids.
"A lot of our seniors remember their freshman year, and 2-8,"  smiles Smith.  "So it's not a matter of revenge.  They're just good kids who've worked hard."
Who've persevered through years of bad football…and a Memorial Day tornado.  They've had a wonderful example.
Sometimes it takes a lifetime.