Their meeting this Friday should not go unnoticed for the fact that once upon a time…Covington vs. Arcanum meant a whole lot more than it has in recent years.  And no one can speak to that better than Jason Schondelmyer.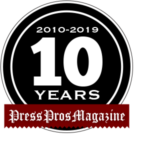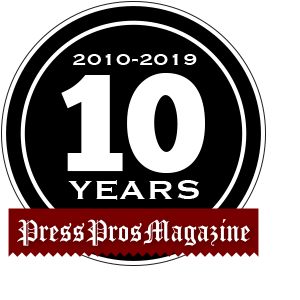 Arcanum, OH – The Grateful Dead doesn't have a thing on Arcanum football coach Jason Schondelmyer.  When 'TGD' titled their album from a few years back What A Long Strange Trip It's Been, they could have been writing about 'Schondo'…and the journey he's made since leaving the Trojans after the 2005 football season.
Since, he's spent two years as head coach at Versailles, the man picked to replace the icon Al Hetrick as coach of the Tigers.  Then, head coach at Twin Valley South, an assistant at the University of Dayton, and at Alter High School with Ed Domsitz, then at Tri-Village where he helped get the Patriots out of the basketball gym and under Friday night lights.  And then, two years ago he came back home to Arcanum, where he had spent 1999 through 2005 rebuilding the Trojan football program the first time, and taking it to the state playoffs in 2002 and 2005.
"It's been quite a trip,"  Schondelmyer said Monday, taking time out from putting lines on Arcanum's football field for a Tuesday night junior high game.  He also serves as the district's athletic director.  "But it feels good to be here, the community is talking about football again, and this Friday is going to bring back a lot of memories."
Those memories will center around his previous tenure at Arcanum, when the Cross County Conference title annually came down to the Covington-Arcanum game, save for a couple of years when Anna, as a football-member only of the CCC, won an outright title in 2004 and a share of the league title in 2005 before leaving in 2006 for the MAC.
Those were the days of Tea Peacock and Kevin Finfrock as head coaches at Covington;  and athletes like Boomer Schmidt, Josh Burelison, Mike Cope, Ross Mohler and Gene Studebaker.
And those were the days of Josh Rose, Justin Miller, Mike Eilerman, and Ryan Bevins playing for Schondelmyer, along with a running back and linebacker named Ty Cates, who's now Covington's head football coach.
"I remember those games well,"  smiles Schondelmyer.  "I mean, those were some hard-hitting football games and we always had a huge crowd.  Our parking lot behind the stadium would be full of cars and the practice field across the street would be parked full, too."
And to make the trip even stranger, as it pertains to now…the experience of coaching against Cates at Covington, and the relationship between them that Schondelmyer speaks about with obvious affinity.
"Ty played for four years – he played as a freshman,"  says Schondelmyer.  "And no, I don't particularly enjoy coaching against him now and it's something we talk about.  But I am proud of what he's doing at Covington because it was a tough job when he took it.  And we talked about that, too, because of what Dave Miller (Covington's previous head coach) accomplished there as head coach."
When the two teams played back then they were usually undefeated by the time they met, and strange enough, yes…Schondelmyer's Trojans are undefeated as they prepare to play Covington again this Friday, while Covington is 5-2.
"We've had a good year because our kids have really worked hard and they play their butts off on Friday nights,"  he says.  "But the highlight for us has probably been beating National Trail in overtime, then winning against Miami East the following week.  That's the first time we've beaten one of the big dogs (East) since I was here before.  That was pretty special."
And another irony – Arcanum actually leads the CCC in points scored per game with 43, compared to 30 for Covington and 27.5 for Fort Loramie.  Of course Arcanum's schedule does not include Minster and Fort Loramie, either, and those two teams represent Covington's two losses from early in the year.
"We're going to have a huge crowd here on Friday, like we used to have for the Covington game,"  he adds.  "The town is talking football again and everyone's pretty excited."
So the inevitable question is…can underdog Arcanum beat Covington (#9), a team that sets below the Trojans (#5) in the regional rankings, but is generally talked about as one of the toughest teams in Division VI, Region 24?
"We have to play our best football,"  says Schondelmyer.  "We have to come out and play confidently and get off to a good start.  We can't afford to make a lot of mistakes.  But if we can do that we can play with a lot of teams."
So, 7-0 (with a win by forfeit) against 5-2, made stranger by the fact that a year ago the Trojans were 2-8 (and lost to Covington, 24-6).  And for the fourteen seasons since Schondelmyer left to coach Versailles in 2006 the Trojans are 54-75, hardly something to get excited about – except for this Friday, which makes 'Schondo' stop and think about what it's taken to get here.
He smiles at the memories.  Indeed, what a long, strange trip it's been.