The Anna senior is the new all-time rushing leader for the Rockets, but more, he's the best running back in the MAC and the all-time example of what everyone wants a small-town standout to be.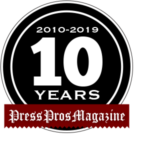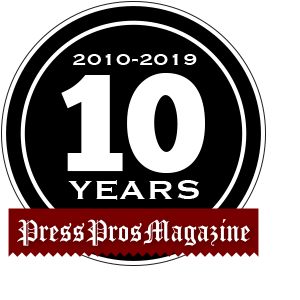 Fort Recovery, OH – Somewhere lost in the 279 rushing yards and four touchdowns last Friday night – somewhere lost in the unquestionable fact that he 'is' the 'best' running back currently playing in the history-rich tradition of the MAC – is what you don't know about Anna's Riley Huelskamp.
That is, he's as good a person off the field as he is player on the field.
That is, he's the genuine model of consistency who pays constant tribute to his coaches, teammates, and friends.
That is, that he's genuinely concerned about doing things right…to the point of being the example of the next generation to come along, so they know the importance of doing things right, too.
Of course, there's an irony about the Rockets' senior – that a lot of people really don't know him.  Because, in a football conference that justly profiles its forty state championships (give or take), he sits outside the profile of  the MAC's "bluebloods".  He plays for Anna, not Coldwater, Marion, and St. Henry, and there's no data base of state titles, or players who've gone on to recognition at Ohio State and Notre Dame.
And Anna is a Shelby County League school that's a football member only in the MAC.  But still, Riley Huelskamp's story is about more than just the righteousness of playing in the state's most notable football conference – about more than the question of whether he's the best 'player' in that conference?
He's humble to a fault in this day of athlete characterization.  To the point of talking about personal accomplishment, he usually squirms.  And the people around him are respectful of his attitude – so conscious of his quest for humility – that even coaches and teammates choose not to put him on a pedestal.
"I don't know if he's the best in the MAC,"  said coach Nick Marino, following last Friday's 53-20 win over Fort Recovery.  "That's up to someone else.  He's definitely one of the best in the league, but it's for other people to decide.  But he's a heckuva' of back, obviously.  He's a special kid.  He's as humble as they come, and he works hard.  He never takes any of the credit for our success, and he deserves all the credit.  But he never sees it that way, so it's really cool for someone like him to break our school rushing record."
To give you some first-hand perspective, Huelskamp would only smile Friday at the mention of his accomplishment, preferring to heap praise on others….even after 21 carries (officially), 29 touches, 279 yards and four touchdowns.  Through seven weeks he now has 1,122 yards rushing and 19 touchdowns!
"Well, it didn't feel like 29 carries,"  he admitted.  "But I owe this to our offensive line because they were winning the line of scrimmage, and when I got outside my perimeter guys were winning their blocks, so I thank them for everything."
A two-sport star at Anna, he's just as real in his commitment to teammates in basketball.  Following last year's disappointing regional tournament loss to Purcell Marian in March, Huelskamp talked about the letdown with his familiar attitude.
"It's disappointing to lose and see our season come to an end,"  he said.  "But I got to play this season with some great friends and teammates, and nothing can take away from what we accomplished together."
If you question him about what sport he prefers – football or basketball – even then he'll have the diplomatic, if not expected, answer.  Following Friday's milestone game in Fort Recovery, I asked him again.  Which is more fun…football, or basketball?
"You can't replay nights like this in football,"  he smiled.  "Nights like this are fun, to play with your guys, because we've been doing this since third grade.  It's not about records, it's just fun to play…big-time, under the lights."
But his story is not just about Friday nights.  What you don't know about Riley Huelskamp is what others notice, Monday through Thursday, when there's no attention, or media there to see.
"You know, there was a night this week when the underclassmen ran off the field after practice without cleaning up the field,"  said a staff member prior to Friday's game with Fort Recovery.  "And that's their job, to bring in all the equipment off the field before they go home.  So because they didn't Riley dragged in the biggest cart on the field before he left…by himself.  He just did it, because it needed to be done.  That's the kind of example he sets for the younger kids every day."
His mantra is personal responsibility, improvement, and looking forward.  In the swirl of last Friday's recognition, of records, and the adulation from his teammates, he did not dwell on the present, but rather looked ahead to next week, and the bigger challenge of playing Coldwater.
"We've got to work on some things,"  he said quietly.  "They're a great offense so we'll have our hands full this week to get ready.  Hopefully, we're all healthy so we can be full-go."
And still, there is that reticence of those asked throughout the summer and the first six weeks of the season…as to the inevitable question:  Is Riley Huelskamp the best running back in the MAC, or even the best player, overall?  Fort Recovery's Brent Niekamp showed no hesitance at all to answer following Friday's game.
"I think he's the best one we've seen so far," said Niekamp, considering their previous schedule that included four MAC teams and Valley View.  "He reminds me of (Will) Homan, who we had a few years ago.  He's built the same way, he has that vision, and he's really hard to bring down.  And he has another gear when he gets in the open.  He gave us a lot of trouble tonight and it's really tough to win a game when the other team has a guy that you can't tackle.  Because when they have that guy, any defense you draw up just isn't gonna' work."
His family lives on a farm, and there's added responsibility in his life to animals and chores.  So before he boarded the bus for home Friday I had to ask him about sleeping in on Saturday morning as a reward for a great team win and his new school record.
"Oh no,"  he said with a smile.  "I'll get up in the morning and go out to feed."
Of course, and why Riley Huelskamp is the best at whatever he does.  There's no longer any question – even in the MAC!