They played twelve innings of exhibition baseball with Western Carolina, got as many looks as possible at spring personnel options, and in the end came out on the losing end of a 7-5 score.  Or, did they?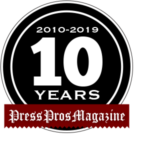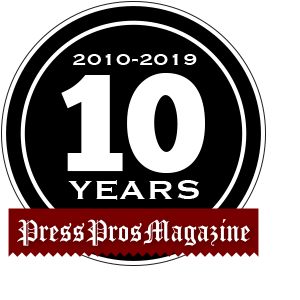 Mason, OH – In his post-game remarks after Sunday's 7-5 twelve-inning loss to Western Carolina University, Buckeyes coach Greg Beals made it a priority to praise  their host, and the beautiful facility at Prasco Park, in Mason.
"I want to thank and commend the Arrington family for their hosting us at Prasco Park, and the hospitality that they showed us today,"  said Beals.  "It was an amazing experience for our young men.  First and foremost, that was my impression of the afternoon."
And then, before an enthusiastic crowd of more than a thousand, the matter of exhibition baseball against the Western Carolina Catamounts, one of two fall Div. I exhibitions sanctioned by the NCAA.  And a game on this day, where the Buckeyes came up on the short end of a 7-5 score in twelve innings, but twelve planned innings of getting to see as many personnel options as possible, and situational options, as well.
The ying and the yang of it…Garrett Burhenn started for the Buckeyes, gave up a pair of runs on three hits over the first three innings, Seth Lonsway pitched a scoreless fourth and fifth, and then the bullpen set in to get some work and make a favorable impression.
In the meantime designated hitter Brent Todys poled a three-run homer in the top of the sixth inning to give the Buckeyes a 5-2 lead.  But WCU cut that lead to 5-4 with a two-run homer in the seventh off Bayden Root…and then the Bucks lost the lead for good in the ninth when fifth-year transfer reliever Pat Murphy (from Marshall University) gave up a three-run homer that eventually made the Catamounts a 7-5 winner.
But over the course of four hoursl…a very good look at what portends to be Buckeye baseball come February, March, and April of 2020.  Burhenn threw strikes, Lonsway could have thrown more strikes, reliever Joe Gahm came in to get two outs in situational baseball, Zach Dezenzo played third baseball like Brooks Robinson, Dillon Dingler had a double and flashed his extraordinary arm from behind the plate…and new faces like Nate Karaffa (Toronto, Oh.) and Mitch Okuley (Powell, Oh.) got at bats against pitchers wearing a different hat.  Except for the final score they boarded the bus for Columbus with a sense of the glass being more than half full.
"We were trying to win, but we were trying to do some things, too,"  said Beals, post-game.  "Nine different pitchers got to pitch today over the twelve innings, and we felt good about where we were with our pitching.  There were a couple of things we need to clean up;  too many walks and some hit batsmen in bad situations.  And we extended some innings for ourselves with those situations.
"But overall, I thought we pitched the ball well and I thought we played very good defense.  Zach Dezenzo was very good at third base today and Dillon Dingler was just elite from behind the plate."
These games are exhibitions, yes, but it was also important for the fact of seeing two-thirds of the weekend rotation pitch on Sunday – Burhenn and Lonsway.  It bodes confidence that those two, plus junior Griffan Smith gives them a solid chance to win a ballgame every time they take the field come spring of 2020.
"Obviously I'm excited about Burhenn, Lonsway, and Griffan back to anchor our weekend rotation,"  said Beals.  "It's a big plus to have your entire rotation back from last year.  Burhenn threw a bunch of strikes today, Seth needs to pitch ahead in the count more consistently, and both of them need to work on putting hitters away when they're ahead in the count.  Lonsway's breaking ball is really hard to hit and he has to become more efficient with it.  Those guys are good, but we gotta' get better, and that's the motto for the fall with everyone.  We want to get better every day."
And just like last year – Dezenzo, Lonsway, Burhenn, and Nick Erwin – there are new freshman faces vying to make a needed contribution come February.  Sunday's game was critical for the sake of Nate Karaffa and Mitchell Okuly (to name two) to show that they can play.
"And Pat Murphy,"  added Beals.  "We really like what Pat can bring as a transfer out of the bullpen.  We think he can really be a key piece.  Wyatt Loncar (Los Angeles, Ca.) is another freshman has thrown the ball hard and is learning how to pitch…and Kraffa and Okuley are a pair of freshman who we think can be contributors for us.
"But for what we've seen so far, we've got to get some bats going.  Some of the new guys haven't gotten up and going yet, but it's important for us as a coaching staff…we've got to learn our identity as an offense between now and the end of fall baseball because we're going to be a different offense than last year.  We haven't figured that out yet, but we need to…how we're going to compete and how we're going to score our runs."
Their fall 'Scarlet and Gray' series will take place this week, and Beals can't stress enough the importance of those three games, and the value of head-to-head competition for impressions to be made going into winter conditioning and the start of the 2020 season come February.
"The main thing is ultimate competition,"  says Beals.  "We're going to split the boys up and they're going to get after each other, and we want to see how they're going to do that.  The quality of our at bats needs to grow, and we've got one more week, plus the off-season.  I need to see how we can create more quality at bats up and down the lineup."
To his point about a different offense, they may score a run less per game than they did last year.  But the Beals and the Buckeyes are counting heavily on their pitching – Burhenn, Lonsway, Smith, and a deep and more experienced bullpen.  The goal is to give up one less run than you score.  That's what they're looking for in fall baseball, plus the fact of having that advantage that few Division I programs will have come February.
They have Garrett Burhenn, Seth Lonsway, and Griffan Smith back as their weekend rotation – more experienced, and getting better every day.  And if you're capable of doing the math…that's a glass that's more than half full.