A long Versailles' scoring drive got Marion Local's attention Friday night. The Flyers responded with another impressive defensive effort in a 38-7 victory.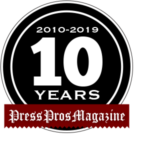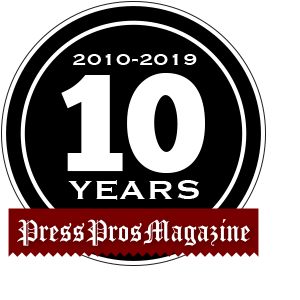 Versailles – A Marion Local defense allowing 214 yards and 9.8 points per game, both tops in the Midwest Athletic Conference, doesn't need additional incentive to hit hard on Friday nights.
They got it anyway, courtesy of Versailles Tigers at H.B. Hole Field. After Marion Local scampered downfield for an 80-yard touchdown drive in nine plays and taking just over three minutes, Versailles responded with a 14-play, 80-yard drive that took 6:12 off the clock.
The eye-opener was quickly followed by an earful from Marion coach Tim Goodwin.
"That first drive, it was tough. They were really driving the ball on us," Marion senior defensive end Matt Everman said. "After they scored the touchdown the coaches talked to us. … (Coach Goodwin) yelled at us and that helped a lot. We settled down and ended up playing good."
Versailles' first drive netted 80 yards. The next six resulted in 14 plays for zero yards. Two drives ended with interceptions, two with lost fumbles and two more with punts in the Flyers' 38-7 victory.
"You can't turn the ball over that much and win the football game," Versailles coach Ryan Jones said. "Even if you're playing a team that's terrible it's tough to win with five turnovers. Those teams are going to put you in bad situations. They're going to make you make mistakes. But you can't hurt yourself."
A Marion team that entered the game dead last in the MAC in turnovers ratio (minus-six) took advantage. Through the first six games the Flyers intercepted four passes and recovered three fumbles, while throwing seven interceptions and losing six fumbles.
On Friday, Marion intercepted three passes and recovered two fumbles. The offense responded with touchdowns on its first three drives and five of the first six for a 35-7 lead with 3:47 left in the first half. Alex Klosterman's 21-yard field goal gave the Flyers a 38-7 halftime lead.
"We got a little attitude after that first drive," Marion senior linebacker Grant Meier said of the Tigers' score, just the eighth touchdown allowed by the Flyers' defense this season. "We wanted to shut them down."
The Flyers did. They shut the Tigers out of the end zone in a game that used a running clock the entire second half.
"It's a lot of fun knowing if we can shut them down on defense we're going to give the offense a chance to score," Meier said, smiling when asked if he ever feels bad for opposing offenses that have to go against the Flyers' hard-hitting defense.
"It's football. We're playing it for a reason."
Marion (6-1 overall, 5-0 MAC) won its seventh straight over Versailles (3-4, 2-3 MAC) and remained in a first-place tie with Coldwater atop the standings. Those two teams clash in Week 10 at Marion.
And before that can happen, Marion still has Minster (6-1) and Fort Recovery (2-5) to contend with. Goodwin's Flyers are right where they're used to being this point in the season – competing for a MAC title and prepping for a Division VII postseason run. And Marion hasn't even played its best game yet.
"It's going to be a lot of fun, especially being my senior year. It'll make us a lot better for playoffs coming up," Everman said. "We just have to play like the Flyers have in the past. … We've gained a lot of confidence since the start of the year. I think we need to keep getting better and we'll be fine."
Marion entered Friday holding the No. 2 spot in the playoff computer points in Division VII, Region 28. The top eight teams qualify. The Flyers are also ranked No. 1 in the D-VII state poll.
"If you'd told me in June or July we'd b 6-1 I would have taken it 100 percent," Goodwin said. "Not only that – knock on wood – we're healthy. I think we're in a spot we can put it together. We have to. We haven't yet."
Marion came close in the first half. Senior Brandon Fleck rushed for 125 of his 140 yards in the first half with touchdown runs of 61, 5 and 1 yard. Meier added short TDs of 3 and 2 yards. Senior quarterback Kyle Muhlenkamp completed 4-of-10 passes for 83 yards, all in the first half.
Each team had two drives in the time-shortened second half that was also played in monsoon conditions. Marion sophomore Peyton Otte ended Versailles' opening drive with an interception as the Tigers' crossed midfield.
Marion drove to Versailles' 19-yard line before it stalled on a turnover on downs.
Unofficially, Versailles finished with about 150 yards in total offense to Marion's 300.
"Last week I didn't think we were focused in practice and that's how we played. We played flat," Goodwin said. "This week I thought was better, especially offensively I thought we were pretty sharp.
"It's a fun team to coach. I think we play hard. When kids are willing to do that it's fun to be around them."
Muhlenkamp guided an offense that scored TDs on drives of 9, 1, 2, 6 and 9 plays. The one-play drive came on Fleck's 61-yard blast up the middle immediately after the Tigers' scored. Fleck capped the two-play drive after sophomore Kevin Partington's interception set the Flyers up on the Versailles 17-yard line late in the first quarter.
Fleck had 99 yards and two touchdowns on five carries in the first quarter.
Versailles marched downfield on its lone touchdown drive that reached third down just twice. Senior quarterback Ryan Martin hid sophomore Eli McEldowney, junior Jared DeMange and junior Alex Kaiser on passes that covered 15, 16, 19, 18. Martin capped the drive by finding DeMange for a 6-yard score.
Martin finished 7-of-18 for 82 yards.
"We were disappointed in some of our tackling," Goodwin said of the drive. "People are going to complete some passes. We just have to come up and be aggressive and tackle them, which we weren't doing. We called some different defenses to take that away a little bit more."
While Marion has its tough stretch coming up, Versailles doesn't get an easy path in an attempt to clinch its first winning season since going 7-5 in 2014. Versailles finishes at New Bremen (5-2), at Minster and hosting Fort Recovery.
"Every week is a big game. There's no easy games in the MAC," Jones said. "t's a lot of fun coaching in the MAC just because of the challenge. You love the competitiveness. It's been an enjoyable experience. Hopefully we'll get some wins before the season is over and make it even more enjoyable.
"I love the attitude of the players. They're working hard and never quit. They have a great attitude to get better each day. There's a lot of talent here and I think the last two games we didn't show what we're capable of. That's the goal for next week. Try to put everything together, eliminated those turnovers and play a complete game."