Coldwater and New Bremen saved their best for last, with league issues on the line, yes, but momentum, as well, for what both hope to be a run at another state title.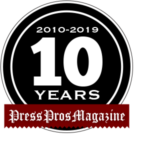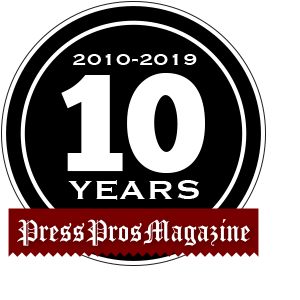 Coldwater, OH – Typically, you get a lot of 'coach speak' at moments like this – from two teams as strong and respected as Coldwater (17-5) and New Bremen (21-1) – teams that played Thursday night in the final regular season match for both teams with league title ramifications on the line.
But along with the MAC championship, what both teams wanted as much was the confidence that only a quality win can provide for the upcoming OHSAA tournament.  A win to grow on, former Arkansas, Minnesota, Notre Dame and South Carolina coach Lou Holtz used to say.
"There is no better competition anywhere in the state than what you face in the MAC on a given night,"  New Bremen coach Diana Kramer  said earlier in the year.  And with Tuesday's nail-biter win over Fort Recovery (in five sets), and league wins against everyone except St. Henry, she knew what she was up against against Nikki Etzler and Coldwater.
Etzler and the Cavaliers did not disappoint.  Down two sets to none, Coldwater stormed back to take sets three and four, forcing another deciding 5th set…only to see New Bremen again tempt fate by falling behind, resurrecting itself, and taking the final set 15-13, the match, and a share of the 2019 MAC title.  Just thirty minutes prior St. Henry had won its share of the crown by blasting Delphos St. John in straight sets, 25-4, 25-16, and 25-14.

But this one was typical of MAC volleyball, and as Diana Kramer would later say – typical of a MAC title, "Because there's so many good teams in the league that it's really hard to win it outright,"  said Kramer.
Unlike Tuesday, Bremen came out hot, served accurately, went on the offensive, and had Coldwater on its heels, winning the first set with a 17-9 run at the end, 25-16.
But Coldwater is a very good team, and one that's going to be a tough out in the upcoming tournament.  They showed why in the second set.  As hot as Bremen was in the first, the Cavaliers turned up the heat in the second, jumping out to a commanding lead…and ran out to a 22-16 lead before Kramer and Bremen took a timeout to collect themselves.  Whatever was said, it worked.  The Cardinals stormed back from 22-16 to tie the game at 22-22, and then won three of the next four points to shock Coldwater, 25-23.  They had literally jerked victory from the jaws of defeat.
"I said the other night that our girls are just mentally tough,"  said Kramer.  "We talk about it every day, how you play for every point and you never, ever give up.  Because we're trying to teach these kids life lessons through competition, and in life you cannot give up."

And you can't go through life without leadership, either, and senior Macy Puthoff went out with a bang Tuesday, making one big play after another, finishing with 15 kills and willing her teammate Josie Reinhart to 15 of her own.  Between them, they seemed to deliver every necessary point when points were most needed.
"We've been in that situation before,"  said Puthoff.  "We prepare for it in practice, we struggled in the third and fourth sets, but we came back and played our game.  There were times when I had to step up, but so did everyone on our team.  We always work together to get it done."
But not before Coldwater made a statement of their own.
The Cavaliers would roar back to take the third set, 25-16, as senior Lauren Gilliland showed her own brand of leadership, and teammate Katie Alig repeatedly sold out on defense to save points and extend rallies.  It gave the Cavs the life they would need in the fourth set.
New Bremen, as has been their custom of late, seemed to take the first ten points off and found themselves down before going on a 5-1 run to tie the game at 16-16.  But no sooner was it tied than Coldwater hit the gas to go on a 4-0 run, and then take 10 of the final 15 points and the set, 25-21.
With league commissioner Don Kemper in the house with the championship trophy, the match began to take on an 'epic' feel.  Coldwater came out with a 3-1 spurt to start the fifth set, and held a two-point advantage until Bremen eventually tied it at 10-10.  Then…it see-sawed back and forth.  Bremen edged ahead at 13-11, benefiting from a contested official's call.  Coldwater cut it to 13-12.  Then Bremen went back out to 14-12.  Coldwater scored to make it 14-13, and the Cavaliers had the serve.
But ironically, that serve found its way into the net.  For a moment the gym was stunned.  The New Bremen players looked at each other in amazement.  After giving up so many points to Fort Recovery Tuesday on serves just like that, this time fate smiled back.  They had won, 15-13, and a moment with Kemper as he awarded them the trophy.
"I was pleased that we came back like we did in the third and fourth sets,"  said a dejected Nikki Etzler.  "We've been playing better, and our kids don't give up.  And they know that they can do better, so as hard as this was it excites me because we have another opportunity ahead of us.  They have a hunger.
"But the girls are hurt by this tonight because, one, it was senior night.  And two, they wanted to end with a win in the MAC.  But the way they battled back, and the expectations that they have for themselves is exciting for me as a coach."
There were some ironies, as there almost always is with MAC sports.  In 2017, Bremen's state title year, Coldwater was the only team to beat them in a 27-1 season, and it took them five sets to do it;  and they did it in New Bremen.  Thursday, New Bremen turned the tables.
"When you're athletic, and this is the most athletic team I've had…and you're tough-minded you can find ways to win matches like this,"  added Kramer, between posing with the trophy with her players, family, and friends.
"We have great leadership and we have great experience.  Macy Puthoff was just great tonight, and everyone knows that she's a great player, but Macy is such a good leader, too.  She doesn't get rattled and she has that knack of getting her teammates out of funks. She's so important to what we're doing because she's such a great teammate.  She deserves nothing less than to find a way to win a MAC championship in her senior year."
They share the title with St. Henry, of course, and there'll likely be some kind of reckoning with the Redskins soon in the Division IV tournament as the the two teams are ranked #1 (St. Henry) and #2 (Bremen) in this week's state coaches' poll…and they're in the same district.
But none of that mattered Thursday.  This was a sweet win, as titles never come easy, especially against the likes of St. Henry, Coldwater,  Fort Recovery, Marion, Minster, and Versailles.  This one was for all the hard work, for the seniors (Puthoff, Taylor Paul, and Ashton Heitkamp), and for the future of a program stocked with talent in the sophomore and junior classes.  This was for confidence going into the tournament because just ahead is, you guessed it…more Marion, Recovery, Minster and St. Henry.  And those are just the ones they know about.
So yes, Lou Holtz…this was one to grow on!